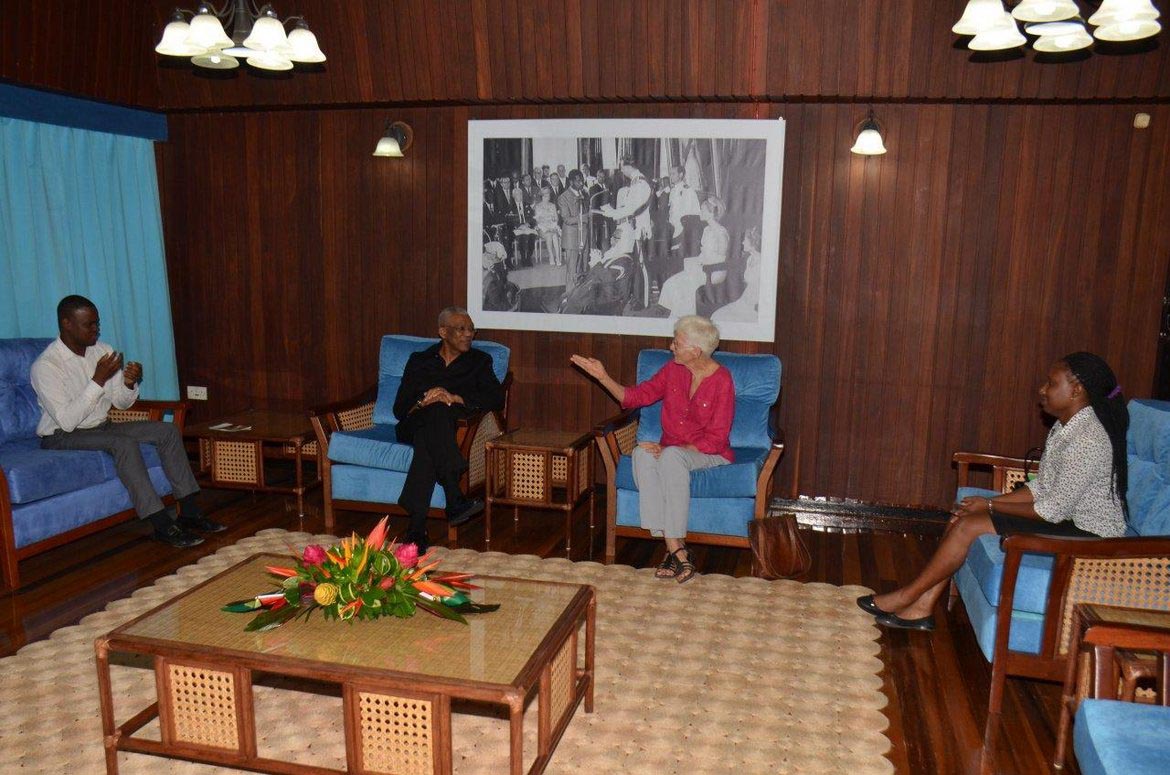 Georgetown, Guyana – (February 24, 2016) President David Granger, today, met with President of the Deaf Association of Guyana, Ms. Sabine McIntosh and two other representatives to discuss measures that can be put in place to enhance the lives of persons who are hearing impaired.
The meeting was held at the Ministry of the Presidency.
Ms. McIntosh, who was accompanied by Mr. Quincy Richards and Ms. Shawna Estwick, said the Association is looking to improve conditions for deaf persons in Guyana, particularly as it relates to their access to education and other vital social services.
She spoke of the need for a deaf centre, which would not only provide a social space for persons who are hearing impaired, but will augment the Association's ability to provide training and guidance to parents of deaf children.
Ms. McIntosh also highlighted the need for service providers, particularly in the health care system, to access interpreting services to facilitate easier communication. Similarly, she said, there should be interpreters on television during important public service announcements and broadcasts to cater to that population.
The Deaf Association of Guyana currently has over 200 registered members, including youths and it aims to represent the interests of the entire deaf population. The Association is registered under the Friendly Societies Act, but it is in the process of transitioning to a non-profit organisation for which a board of directors will be appointed.
President David Granger pays keen attention to Ms Sabine McIntosh, President of the Deaf Association of Guyana, as she makes a point, while Mr. Quincy Richards (seated left) signs for the benefit of Ms. Shawna Estwick (seated, first right).