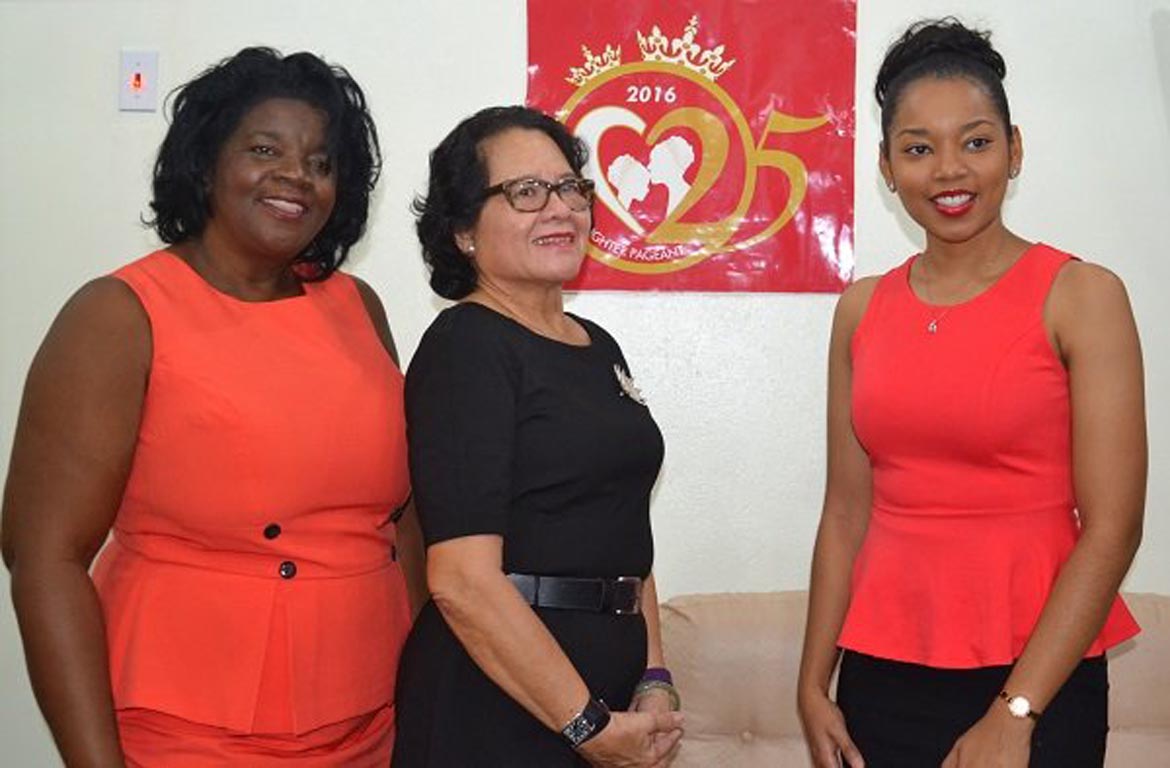 Georgetown, Guyana – (February 10, 2016) First Lady, Mrs. Sandra Granger has accepted the invitation to become patron of the Mother and Daughter Pageant by organisers Mrs. Ingrid Fung and her daughter, Dr. Sulan Fung, during a courtesy call they paid on her this morning at her State House office.
Mrs. Fung, in a brief comment, said that the Pageant was started 25 years ago by herself and her colleagues when she was a teacher at the St. Joseph High School.
The First Lady said that she is honoured to have been chosen to be the patron of the show.
"The show not only celebrates womanhood but also family relationship especially the close bond that is shared between mothers and daughters," Mrs. Granger said.
The first Mother and Daughter Pageant was staged at the National Sports Hall. Since then it has become an annual event that has grown bigger each year. A few years ago, Mrs Fung passed the baton on to her daughter, Dr Fung who said that, "this pageant has been my life and so as mom passed on the baton I ensured that we take it to greater heights."
First Lady, Mrs. Sandra Granger is flanked by (left) Mrs. Ingrid Fung and her daughter Dr Sulan Fung (right) at State House.
Dr. Fung promises a great show this year, particularly since the activities will incorporate the Pageant's silver jubilee and Guyana's golden jubilee Independence Anniversary celebrations.
The organisers have already commenced the search for contestants and Dr. Fung said that so far the response has been overwhelming.
The Pageant is set to hit the stage on May 7, the evening before Mother's Day, at the National Cultural Centre.