Georgetown, Guyana – (February 9, 2016)President David Granger, through his Public Information and Press Services Officer, Ms. Lloyda Nicholas-Garrett, today, provided $100,000 in initial support to Ms. Cidel Hector, a 22 year old security guard, who lost her home in a fire last week Monday that has left her toddler son nursing first, second and third degree burns.
Ms. Garrett presented the cash to Ms. Hector, this afternoon, at the Georgetown Public Hospital, where the mother of two has been staying to care for her son who has undergone a skin grafting procedure to treat the burns he suffered to his right arm and both knees.
"President Granger is very moved by your situation," Ms. Nicholas-Garrett told the woman. "He understands that it is difficult as a young mother for you to support two children and then have to face a situation like this… his heart is touched by your circumstances and he has decided to help offset the initial expenses you will have [to help you get] back on your feet."
Cidel Hector was overcome with emotion upon receiving the support of $100,000, which was presented to her on behalf of President David Granger at the Georgetown Public Hospital, this afternoon.
On hearing this, the woman stared in disbelief and then burst into tears as she repeatedly expressed her gratitude to the President.
The Ministry of the Presidency will assess the situation and work with the Ministry of Social Protection to determine what other social services can be provided to assist the young mother to adequately care for her young children and help her to get back on her feet. Ms. Hector, a single parent, left two year old Ezekiel Malachi in the company of his four year old brother Nathaniel at her Two Friends Village, East Coast Demerara home, while she went to her security guard job.
Neighbours were awakened by the children's screams in the wee hours of the morning as fire engulfed their home. As had been previously reported Guyana Defence Force rank, Mr. Colin Jack, braved the raging flames and climbed through a window in the burning house to rescue the children.
The elder child is currently in his father's care.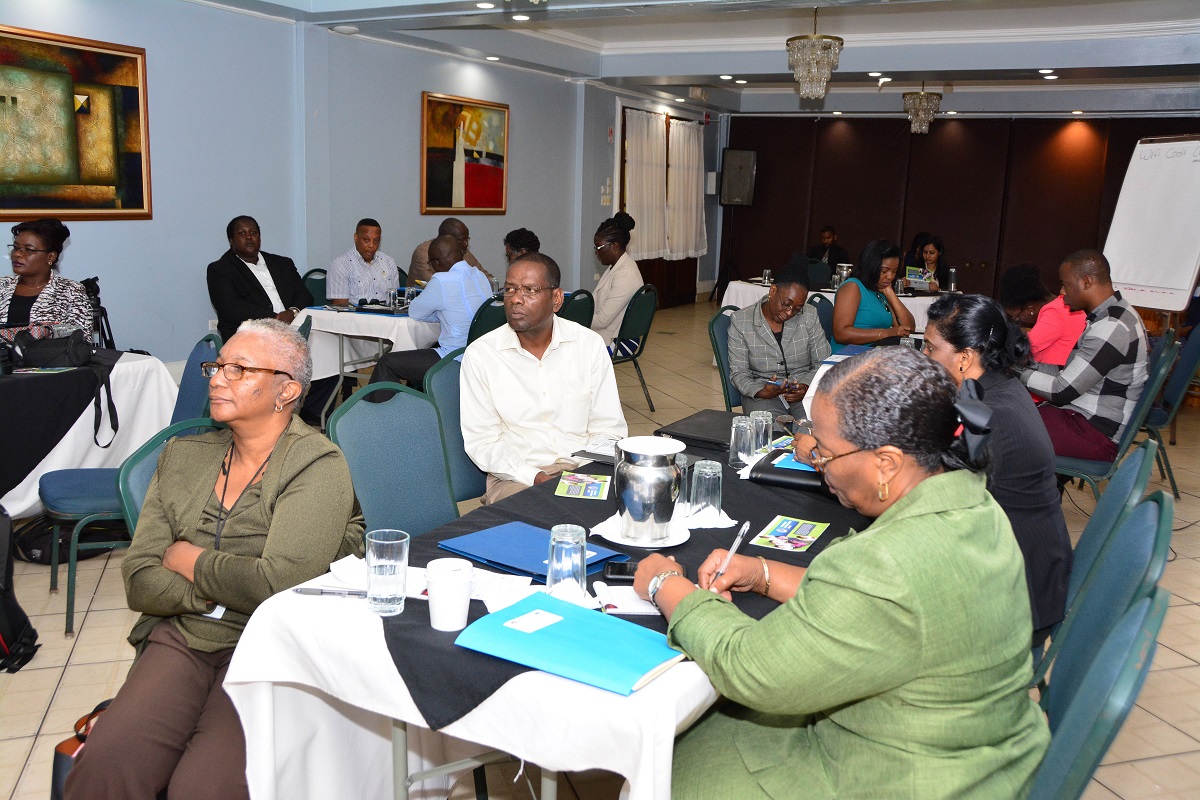 Public Information and Press Services Officer, Lloyda Nicholas-Garrett hands over $100,000 to mother of two, Cidel Hector, who lost all she owned in a house fire that has left her toddler son nursing first, second and third degree burns.