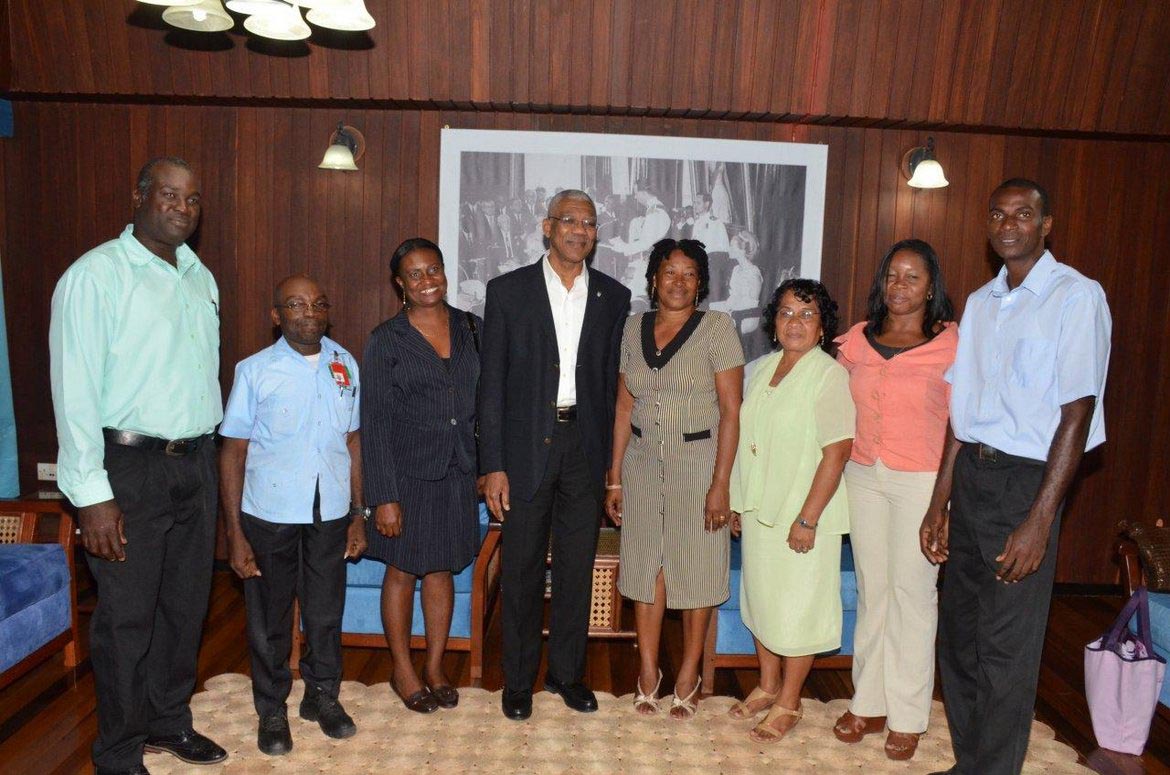 Georgetown, Guyana – (February 4, 2016) Members of the Timehri North Action Group, headed by Chairperson, Ms. Carmen Simon, today, paid a courtesy call on President David Granger, at the Ministry of the Presidency.
Ms. Simon, in an invited comment, said the meeting was an opportunity to discuss mutual areas of interest and matters affecting their community and described it as "fruitful".
"We discussed areas in which we can develop the community. We discussed [the need for] school buses for the children, a community centre for the youths…and small enterprises in the community and the President was very positive. He encouraged us to establish ourselves and to assist the youths in the community," she said.
President David Granger and members of the North Timehri Action Group, during a meeting, today, at the Ministry of the Presidency.