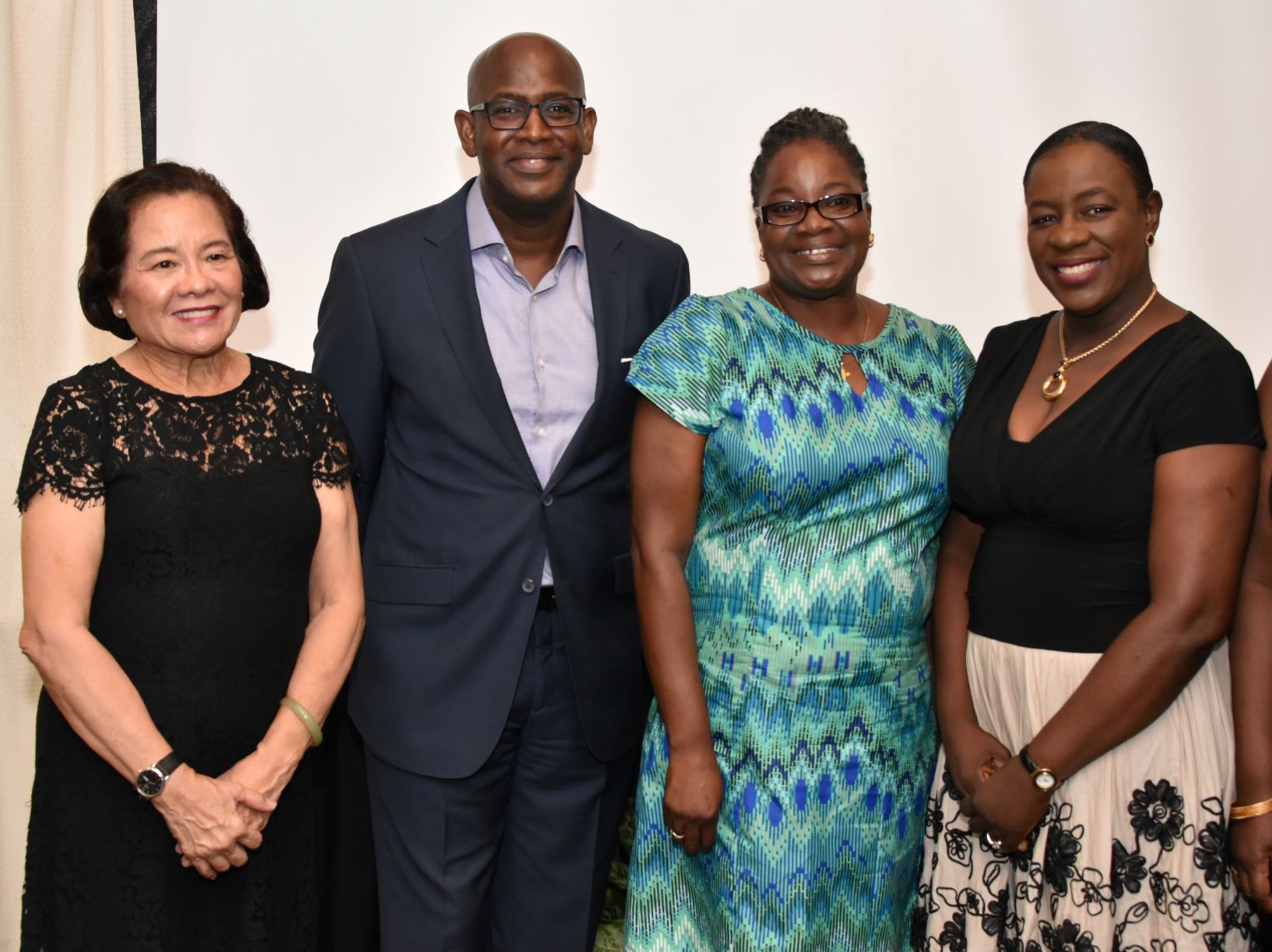 Georgetown, Guyana – (February 3, 2016) "Now that I have a bicycle I will ride to school, and this will be a form of exercise for me and at the same time, it will ease the money I spend on transportation every day," said Kevin Beete, of Leonora Secondary School, when he, today, received a bicycle through President David Granger's "Boats, Buses and Bicycles" plus Breakfast and Books initiative.
The youngster was among 35 secondary school students from the Essequibo Islands-West Demerara area, who received bicycles from the programme that were distributed by First Lady, Mrs. Sandra Granger, and Minister of Social Cohesion, Ms. Amna Ally, at a simple ceremony held at the Leonora Secondary School. Today's beneficiaries included students from the Leonora Secondary School, Stewartville Secondary School and the West Demerara Secondary School.
Before handing over the bicycles to the students, Minister Ally said the overall objective of the 'Three Bs' programme is to bridge inequalities through education. She was particularly pleased that the students from this area were able to benefit from this exercise.
"You know our President has a passion for education… He wants to see every child in school. He wants to see every child having access to education. He wants to see the reduction of poverty…," Minister Ally said.
She then told the gathering that the idea of providing transportation and other basic necessities for school age children was birthed from conversations President Granger had with school children during his many visits to different parts of the country. "Many young ones told him what they wanted and one of the things they [said that they wanted] was to go to school so that they can get an education. Because of poverty, because of discrimination, many students were not able to go to school," she said.
It is against this backdrop that the Government has embarked on the 'Three Bs' plus Breakfast and Books and other programmes to lessen the challenges that cause truancy and those that lead students to drop out of school.
"We have embarked on this initiative to at least reduce poverty, inequalities and discrimination and to let the children of Guyana have a good life through a good education," Minister Ally said.
Meanwhile, in her address, the First Lady reminded the children to exercise caution on the roadways. She also encouraged them to capitalise on the opportunities being made available for them to obtain their education.
First Lady, Mrs. Sandra Granger, and student Murlene Patterson share a light moment, as she holds on to her brand new bicycle.
In addition, Head Teacher of the Leonora Secondary School, Mr. Jainarine Narine, commended the Government for expanding the initiative to the region, even as he urged the students to make the best use of the bicycles.
Since the launch of the 'Three Bs' programme last year, during President Granger's 70th birthday celebrations, several students from the most vulnerable communities from across the country have received bicycles. The President's call for assistance in ensuring that every school age child attends school was met with a tremendous national response and, in addition to the hundreds of bicycles donated and distributed; two 30-seater buses and several boats have also been donated and distributed to communities with Guyana's most at-risk students.
Additionally, Mr. Ernie Ross, Guyana's Consul General to Trinidad and Tobago, through the "Rethink Initiative-Kind Soles" project managed by the Office of the First Lady, has donated several pairs of shoes for children in Hinterland communities. This project aims to provide 30,000 pairs of school shoes for these children, to complement the 'Three Bs' initiative.
Almost two weeks ago, the President announced that he will be adding Breakfast and Books to the 'Three Bs' programme.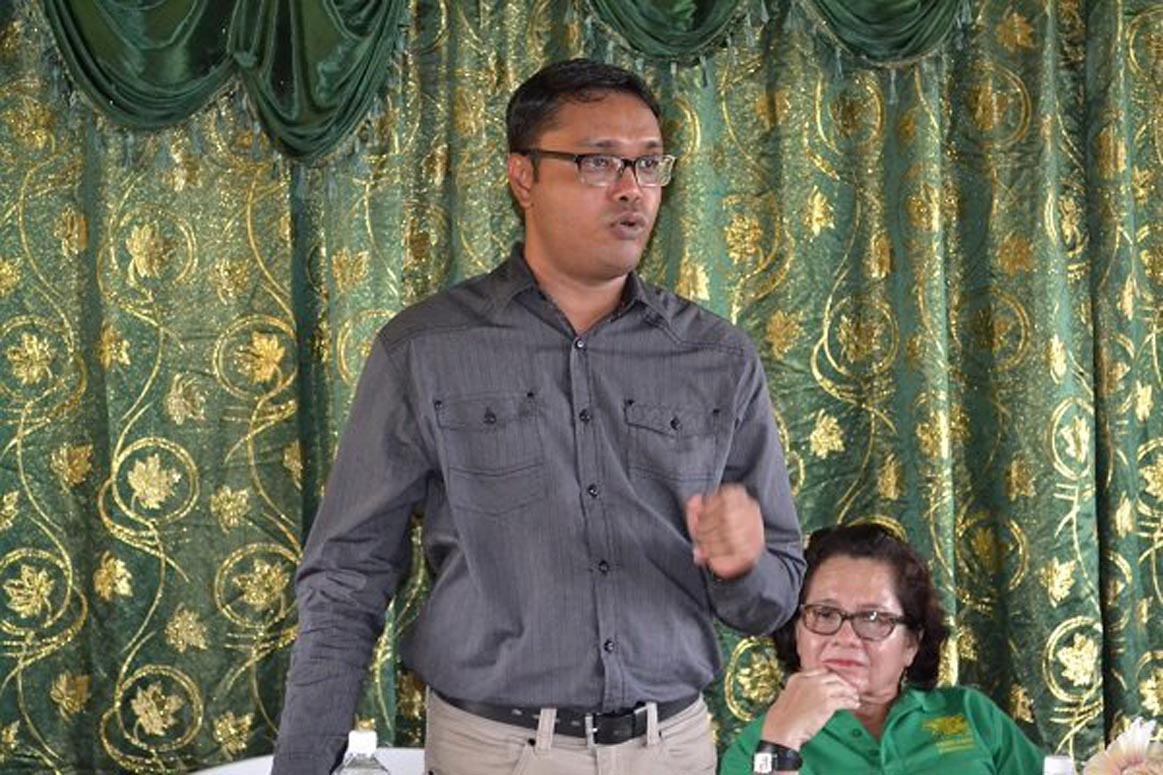 Kevin Beete, of Leonora Secondary School, gives a shy smile as he receives his bicycle from First Lady, Mrs. Sandra Granger, while Lt Col (Ret'd) Yvonne Smith, from the Office of the First Lady, Region Three REO, Mr. Dennis Jaikaran, and REDO, Ms. Penelope McIntosh look on.