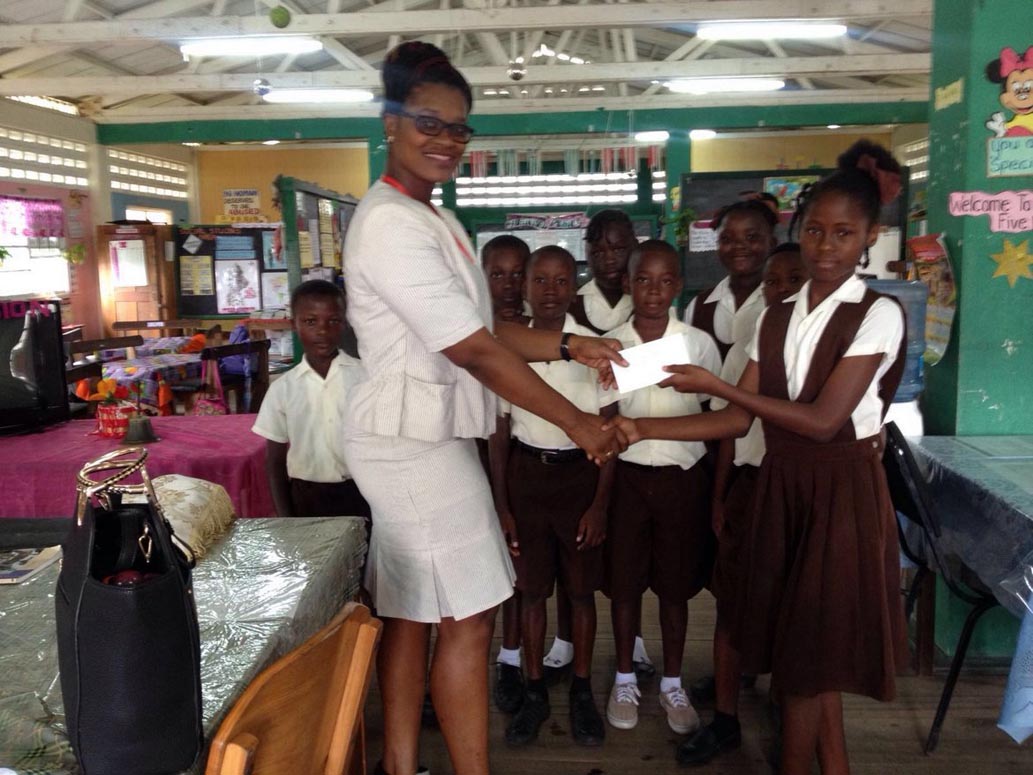 Georgetown, Guyana – (February 2, 2016)Minister of State, Mr. Joseph Harmon, and Chairman of the Alliance For Change, Mr. Nigel Hughes, today, donated over $40,000 to the Den Amstel Primary School Choir to help offset expenses for their participation in Region Three's (Essequibo Islands-West Demerara) Republic Day celebrations.
Ms. Aurdell Glasgow handing over the cheque to the lead singer of the Den Amstel Primary School Choir, Ms. Shania Miller
Community Development Field Officer in the Ministry of the Presidency, Ms Aurdell Glasgow, presented the cheque, on the Minister's behalf, to the choir's lead singer Ms. Shania Miller to cover the cost of their uniforms for the Mashramani programme.
Den Amstel Primary Choir has historically been a top performer in this category of the programme.