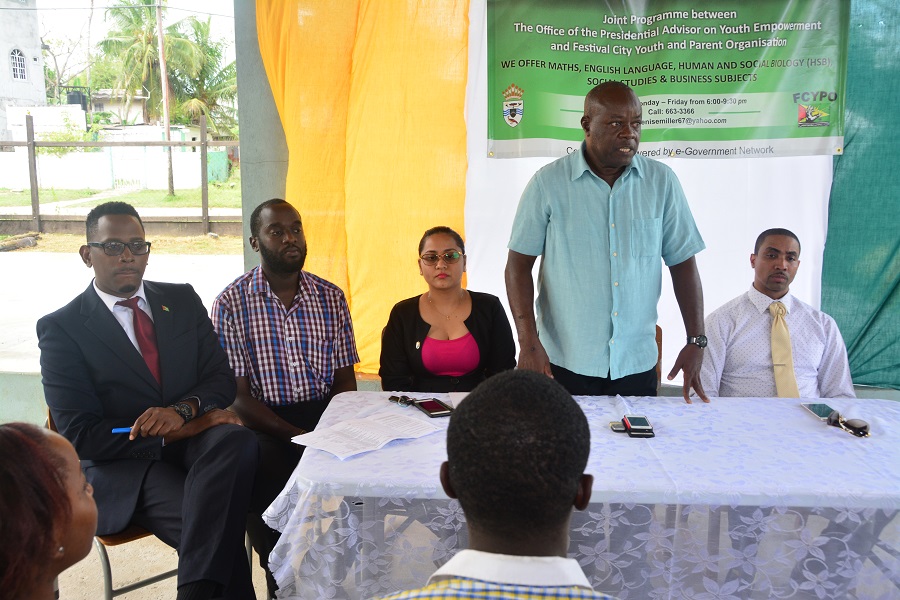 Georgetown, Guyana – (January 27, 2016) Support continues to pour in for President David Granger's "Boats, Buses and Bicycles" ('Three Bs') programme, with a donation of ten bicycles, today, from Universal Group of Companies.
The company's Administrative Manager, Ms. Nevica Wray and Operations Officer, Ms. Toanna Greene, presented the bicycles to First Lady, Mrs Sandra Granger, at a simple ceremony, held this morning, at State House.
As she accepted the bicycles, the First lady expressed her gratitude to the donors and noted how beneficial the gift will be to the recipients. Though she could not say definitively in which area the bicycles will be distributed, Mrs. Granger assured the company that they would be given to those most in need.
In an invited comment, Mr. Ian Edwards, Chief Executive Officer of the Company, told the Ministry of the Presidency that he was compelled to make a donation after seeing the initiative publicised on numerous occasions, and knowing the benefits that would accrue.
"An initiative like this is very near and dear to me, being able to help a child get to school; and coming from a teaching background, I think assisting children to get an education is very important," Mr. Edwards said.
Since the launch of the 'Three Bs' initiative, which is administered via the Ministry of Social Cohesion, with support from the Office of the First Lady, corporate Guyana and private citizens have thrown their weight behind the initiative to ensure that school aged children are given assistance to access education.
Last weekend, at the commissioning of a boat donated for the children of Region Ten, President Granger announced plans to add breakfast and books to the initiative, which is seen as another vital component to ensuring that children have the basics for a sound education.
First Lady, Mrs. Sandra Granger, is flanked by from left, Lt. Col. (Ret'd), Ms. Yvonne Smith, from the Office of the First Lady, Universal Group of Companies' Administrative Manager, Ms. Nevica Wray and Operations Officer, Ms. Toanna Greene, at the presentation ceremony. The donated bicycles are also pictured