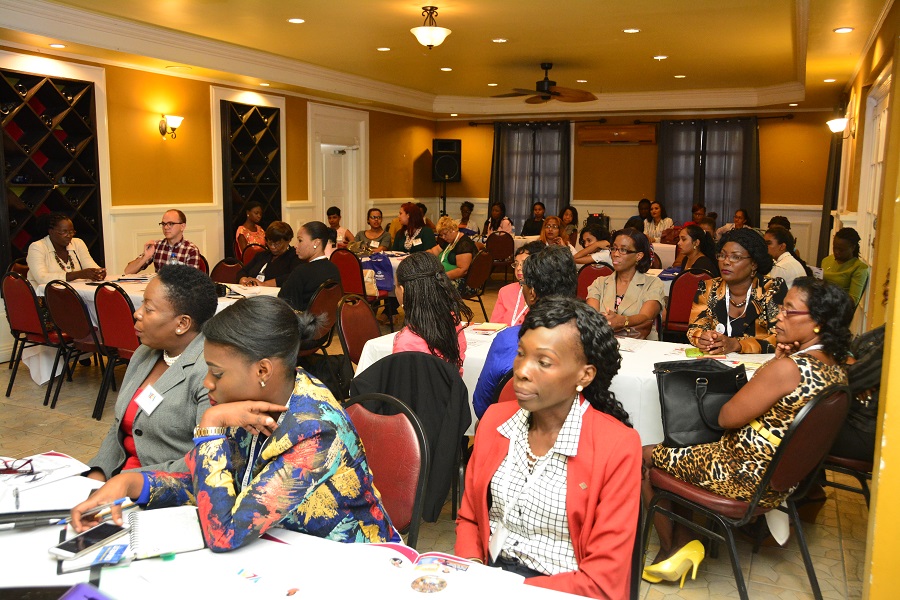 Georgetown, Guyana – (January 26, 2016) Prime Minister Moses Nagamootoo, who is currently performing the duties of President, and several Government Ministers, this evening, joined with the Indian Embassy in Guyana to commemorate India's 67th Republic Day, at the Marriott Hotel, Kingston.
In his remarks, Prime Minister Nagamootoo said that 2016 is an important milestone in Guyana-India relations, since, apart from being Guyana's golden jubilee Independence Anniversary, it also marks 50 years of formal relations between the two countries.
"Relations between Guyana and India have grown from strength to strength over the years. Our bonds rest on a solid foundation of true friendship and mutual respect. India has proved to be a dependable friend and partner," Prime Minister Nagamootoo said.
Over the past 50 years, Guyana has benefited significantly from mega projects through its bilateral relations with India. The proposed road linkage between the East Coast and East Bank Demerara is one of many such projects. The Prime Minister disclosed that the two countries will soon conclude a Memorandum of Understanding (MoU) for the establishment of a Centre of Excellence in Information Technology in Guyana.
"Together, we could cooperate on the global stage to face the challenges of poverty and climate change, and to work to secure peaceful resolutions of conflicts and for world peace." the Prime Minister said."
Meanwhile, in his address, Indian High Commissioner to Guyana, Mr. Venkatachalam Mahalingam, pointed out the commonalities between Guyana and India in terms of their colonial past, struggle for freedom and multi-cultural societies.
"Guyana and India have continued to enjoy warm and friendly relations based on historical and cultural links, shared values of democracy and freedom and respect for each other on the basis of equality," the High Commissioner said.
He added that India remains a committed partner to Guyana in its development efforts, particularly in areas such as infrastructure, capacity building, healthcare, drainage and irrigation, marine transport, renewable energy, information technology and upgrading the sugar industry.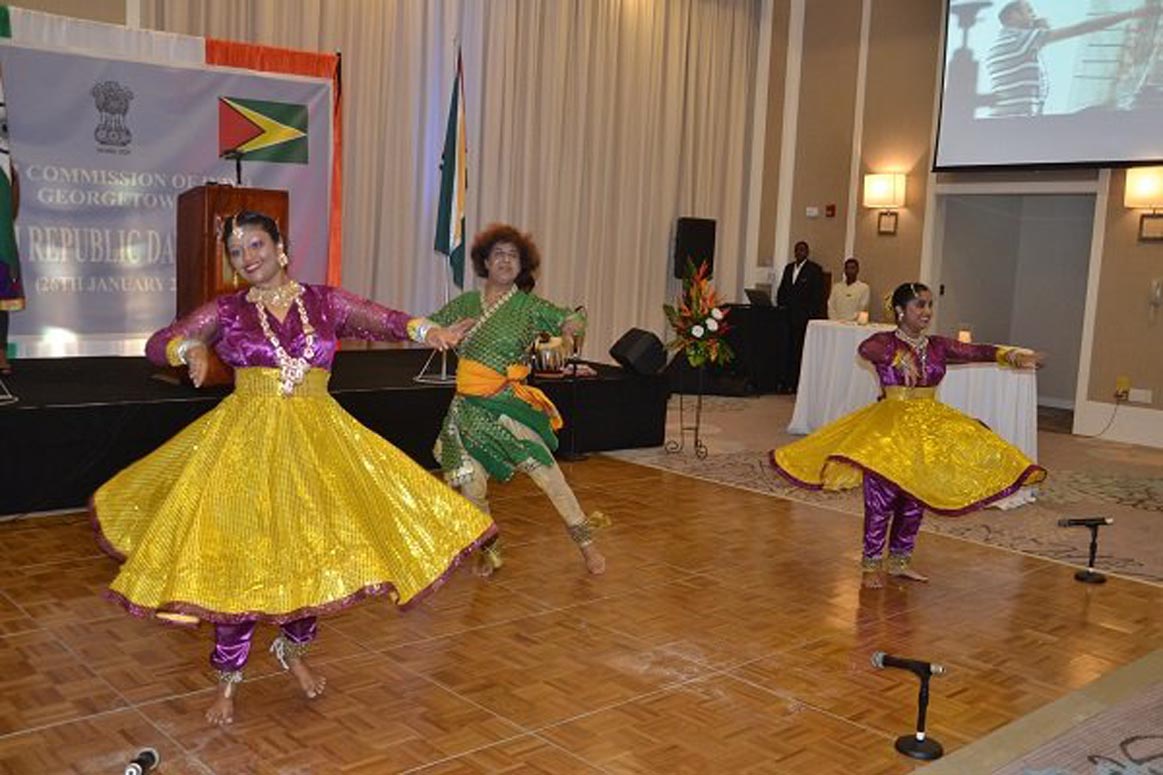 Dancers from Indian Cultural Centre perform for the audience