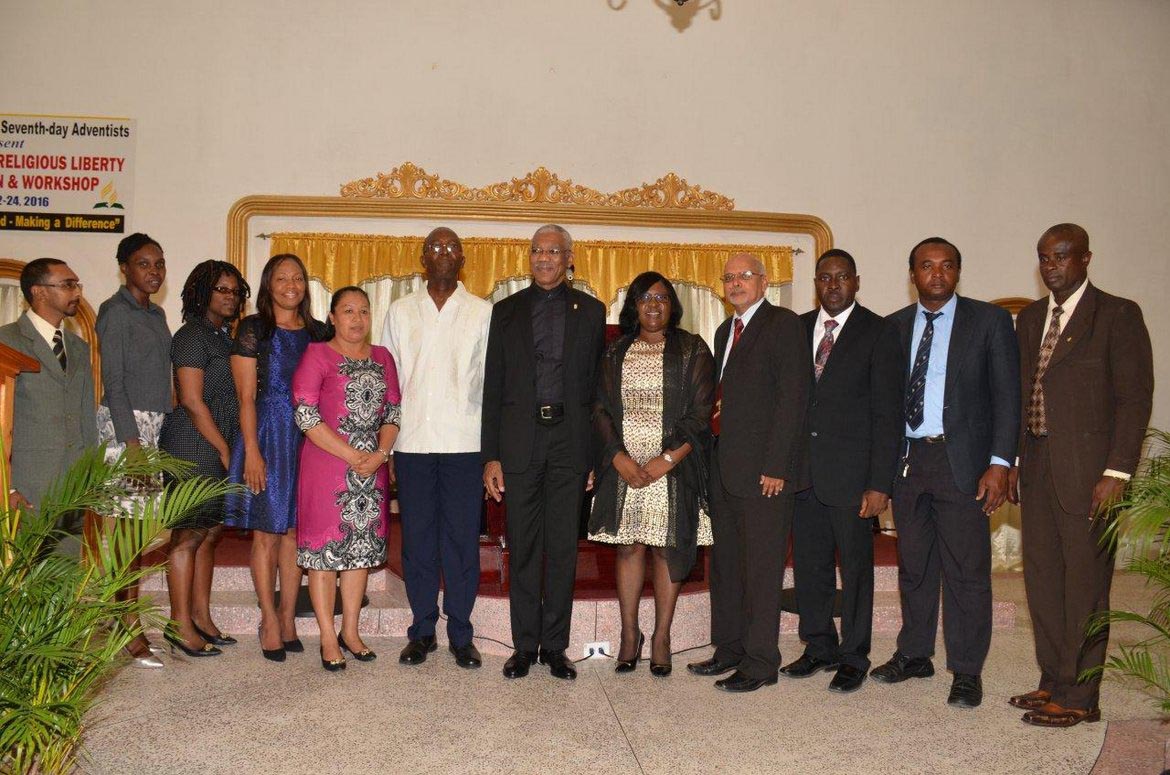 Georgetown, Guyana – (January 23, 2016) President David Granger underscored the importance of servant-hearted leadership in his address, on Friday evening, to declare open the Public Affairs and Religious Liberty Convention and Workshop organised by the Guyana Conference of Seventh-Day Adventists.
The event was held at the Central Seventh-Day Adventist Church on Oronoque and Church Streets, Georgetown under the theme, "Embracing Christ's method, making a difference".
Alluding to the theme, President Granger said that Christ's method was love; love for God and love for fellow man. In keeping with this, he highlighted the importance of strong leadership in the church and reiterated that leadership is service to others. "One who cannot serve will find himself or herself incapable of leading," he said.
The Head of State also spoke of the importance of absolution, reminding the gathering that Christ moved away from the primacy of punishment under the law and revealed the power of forgiveness and redemption.
"Christ came not just to preserve the law, but to preserve humanity… Christ taught compassion, he taught forgiveness," President Granger said. "Our Christian faith must continue on the trajectory that was inspired by Christ's method…the values of love, compassion and mercy are values that we as Christians must never forget."
President David Granger (centre) with members of the Seventh-Day Adventist Church. Minister Cummings is at the President's left, while Minister Hastings is standing fifth from left.