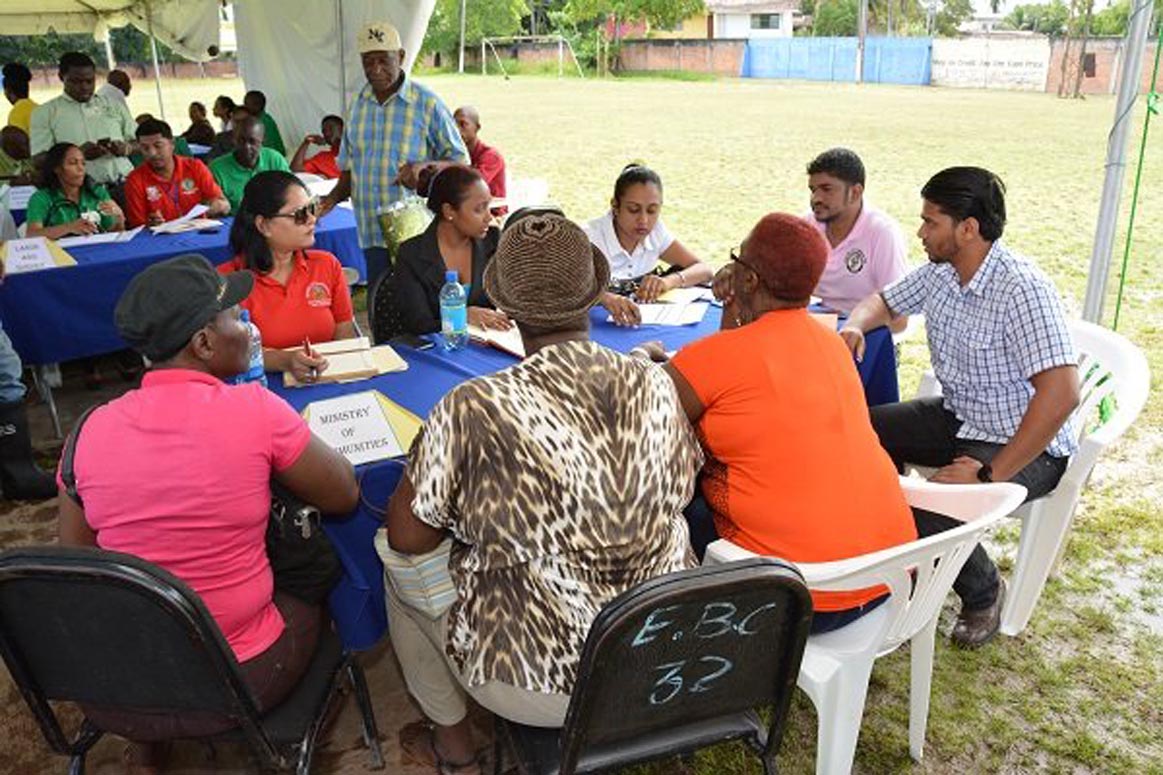 Georgetown, Guyana – (January 20, 2016) Guyanese born, Canadian Football Hall of Famer, Alexander Bunbury, this morning, paid a courtesy call on Minister of State, Mr. Joseph Harmon, to discuss his plans to establish an academy for youth in Guyana.
During the meeting, held at the Ministry of the Presidency, Mr. Bunbury outlined his vision for the Alex Bunbury Sports and Academics Academy, aimed at giving young people the opportunity to "realise their full potential as productive, innovative and caring citizens in the game of life".
The Academy is expected to boast state of the art facilities that can help youngsters, who are interested in developing and honing their skills and talents so that they can reach their maximum potential.
Minister Harmon welcomed the initiative, committing government's support to ensuring that the lives of the nation's youth are improved.
Mr. Bunbury was accompanied by President of the Guyana Football Federation (GFF), Mr. Wayne Forde, Ms. Alicia Nichols, Productivity Coach, Mr. Les Logston; Finance Consultant for the project, and Mr. Stanley Harmon, a New York based Coach.
Minister of State, Mr. Joseph Harmon, (centre) in discussions with Canadian Hall of Fame footballer, Mr. Alex Bunbury, while Mr. Stanley Harmon, (left of Minister Harmon) and, from right, Ms. Alicia Nichols and Mr. Les Logston look on.