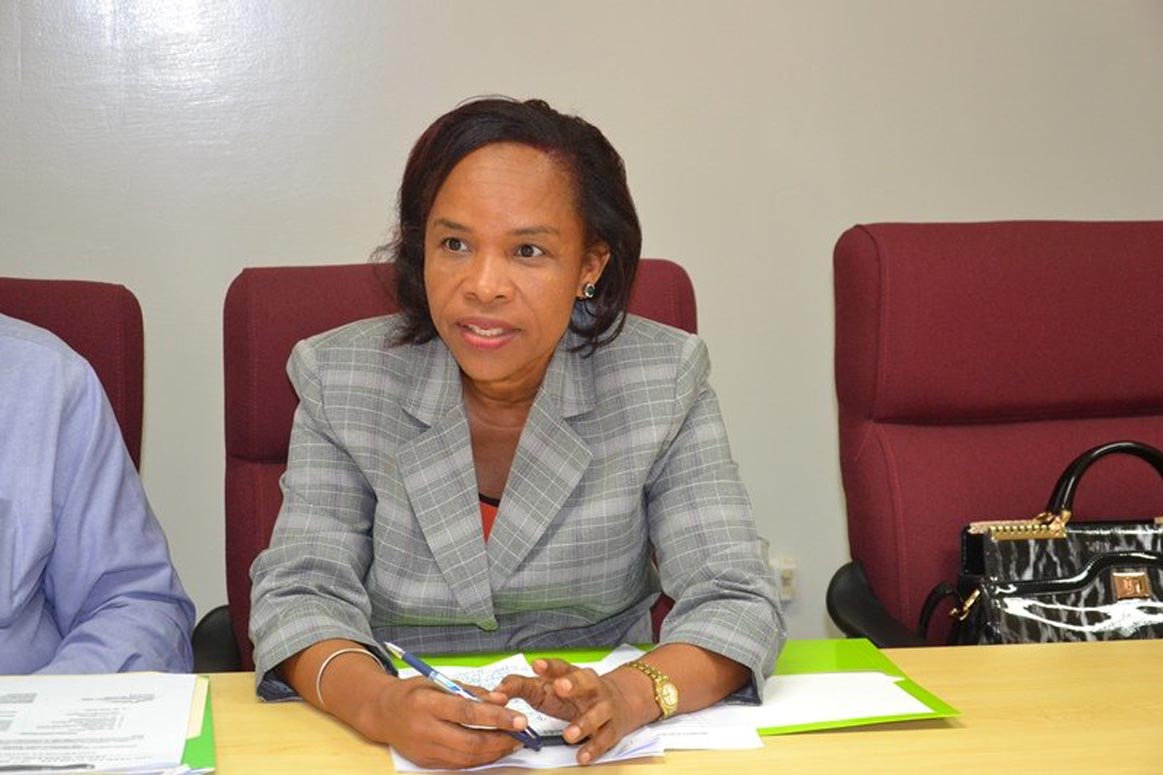 Georgetown, Guyana – (January 15, 2016) Minister of Natural Resources, Mr. Raphael Trotman, today, inducted the new members of the Guyana Gold Board (GGB) charging them to fulfil their mandate to the best of their abilities, for the good of the mining community and the nation.
The Board members installed today are Mrs. Joycelyn Williams, an Economist, who will serve as the Chairperson; Mr. John Yates, former Banker; serving as Deputy Chairperson; Ms. Lisaveta Ramotar, General Manager, Guyana Gold Board; Ms. Joanna Homer, Legal Officer, Ministry of Natural Resources; Ms. Theresa Foster, representative from the Bank of Guyana; Mr. Michael Somersall, Attorney at Law; Mr. Andron Alphonso, representative from the Guyana Gold and Diamond Miners' Association (GGDMA) and Ms. Susan Bullen, Attorney at Law. A representative from the Guyana Geology and Mines' Commission (GGMC) is expected to be added to the line-up.
Minister Trotman briefed the Board on the activities and developments which have taken place since the new administration took office, at a meeting held in the Ministry's boardroom. He also highlighted issues that would require immediate intervention, while outlining his expectations for the agency.
The Minister urged the Board to focus on combating gold smuggling, increasing production and declarations and advised them to decide whether it was necessary to set-up offices in the mining districts to fulfil this mandate. At the same time, he noted that the Board must work within Government's policies and regulations.
Meanwhile, Chair of the Board, Mrs. Joycelyn Williams expressed gratitude to the Minister and Government of Guyana for the confidence reposed in the Board members, even as she pledged its commitment to ensuring that gold production and declarations are significantly increased.
The Board also pledged to ensure that a stronger relationship is built with the GGMC in order to foster a strong mining sector.
Newly installed Chairperson of the Guyana Gold Board (GGB) Mrs. Joycelyn Williams