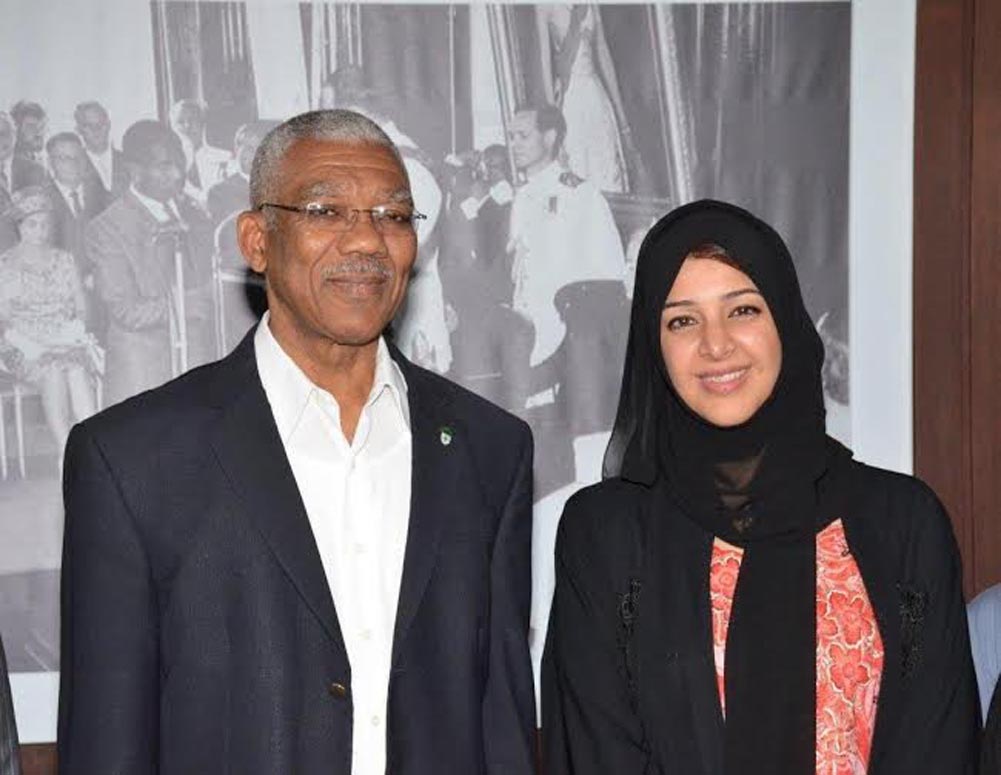 Georgetown, Guyana – (January 11, 2016) Minister of State of the United Arab Emirates (UAE) Ms. Reem Al Hashimy, this morning paid a courtesy call on President David Granger, at the Ministry of the Presidency, where discussions ensued on the vast opportunities within the renewable energy sector and strengthening bilateral ties between the two countries.
Ms. Hashimy was accompanied by Mr. Rouda Al Otaiba, Mr. Ahmed Almulla, Mr. Majid Al Suwaidi, Ms. Meera Al Azizi and Ms. Muna Al Maeeni; representatives from the UAE's Ministry of Foreign Affairs. Minister of Foreign Affairs, Mr. Carl Greenidge also attended the meeting.
In an invited comment, Ms. Hashimy described the meeting as "exceptional", saying that though it is the first meeting between the two countries, her country was looking forward to forging a strong relationship with Guyana.
President David Granger and Minister of State of the United Arab Emirates (UAE) Ms. Reem Al Hashimy
"We discussed elements of how we can strengthen our bilateral relationship between the United Arab Emirates and Guyana. There are some opportunities that exist that we could work together on. This is our first visit here and… we are very excited to be able to work together. I think it can be incredibly positive and we are both new to each other. We are now getting to know the opportunities that exist," Minister Al Hashimy said.
Of particular note, the Minister said that a discussion on renewable energies development has highlighted its potential to become a key area of collaboration between the two countries; even as she praised the Guyanese hospitality.
"There are several opportunities that exists primarily in the renewable energy sector which we found very interesting, development in general but on also on economic and trade fronts. I think your people are incredibly friendly, very warm and very welcoming. We have been well received, everybody has been very hospitable to us and we are very thankful and we look forward to working together," she said.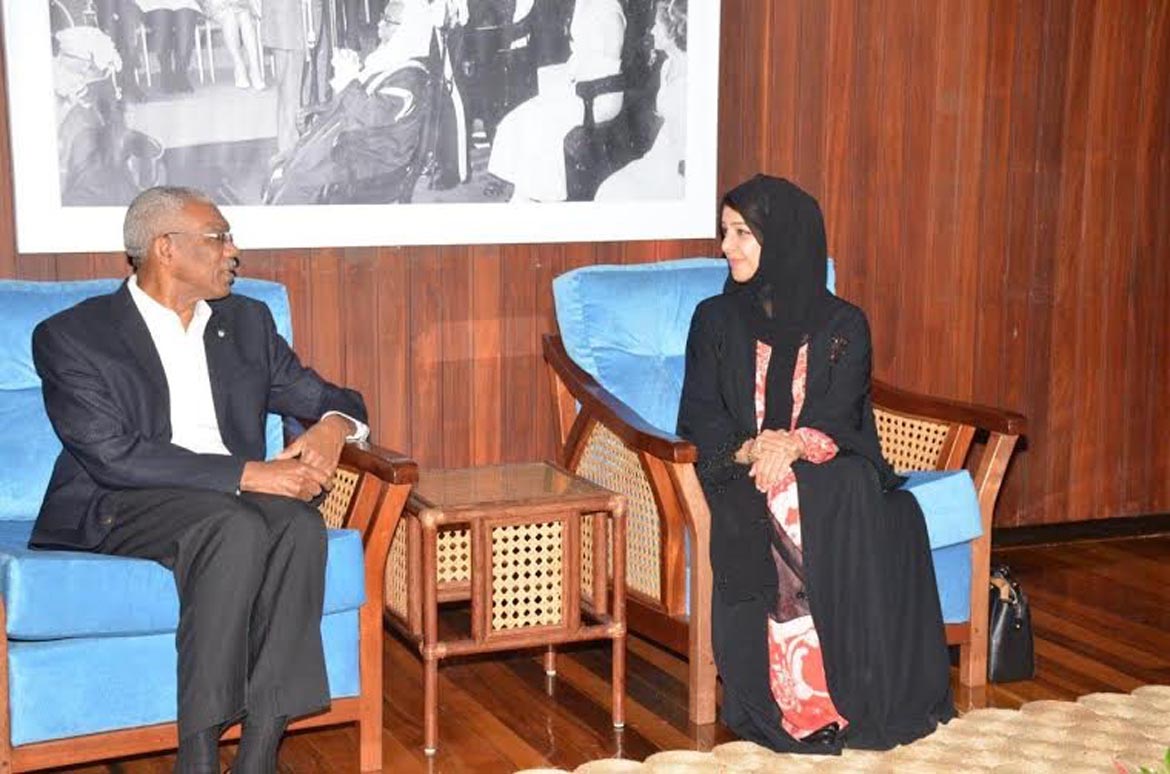 President David Granger in discussions with Minister of State of the UAE, Ms. Reem Al Hashimy, during a courtesy call this morning, at the Ministry of the Presidency