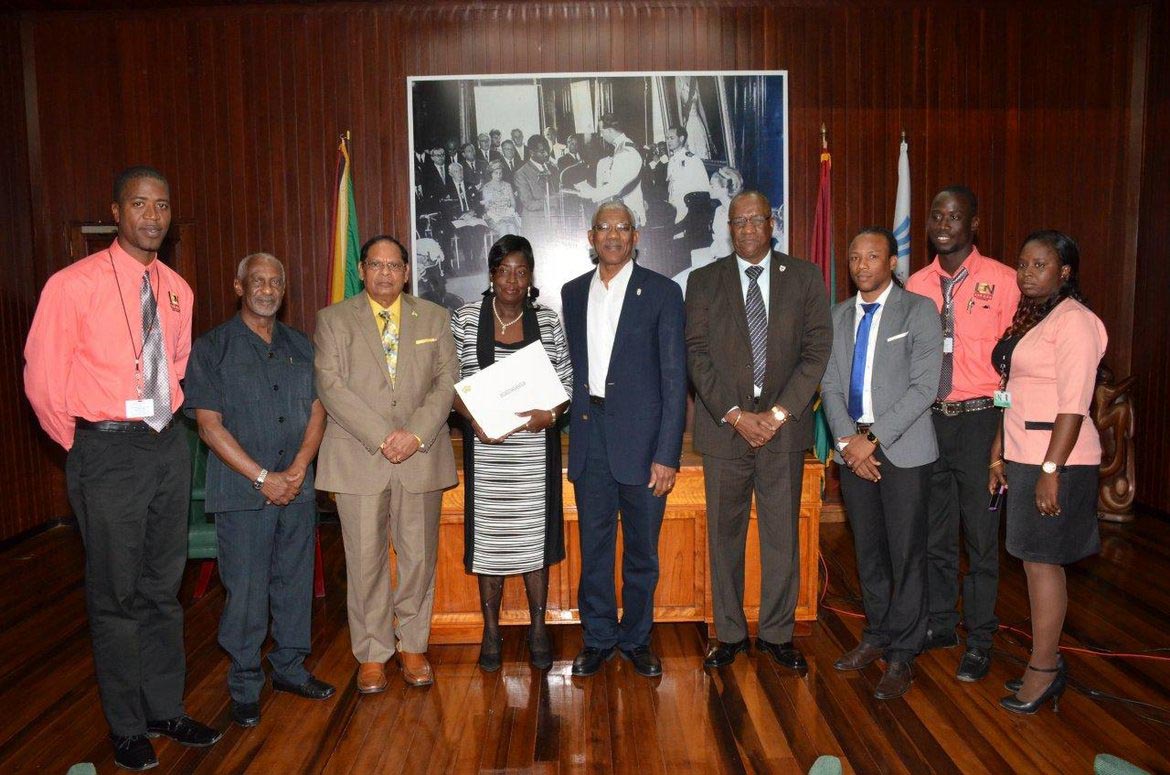 Georgetown, Guyana – (January 6, 2016) President David Granger installed APNU+AFC Member of Parliament, Mrs. Valerie Adams-Patterson, as Minister within the Ministry of Communities and appointed her as a member of Cabinet, at a brief ceremony this morning, at the Ministry of the Presidency.
She replaces Minister Keith Scott, who will now take on the duties of Minister within the Ministry of Social Protection.
In brief remarks after the swearing-in ceremony, President Granger welcomed Minister Adams-Patterson to the Cabinet and noted that her appointment was deemed necessary so as to augment the strength of the Coalition Cabinet.
The President spoke very highly of Mrs. Adams-Patterson, whom he said is very well-known for her community work mainly in Region 10.
"She has brought not only tremendous experience from Region 10, but she has also brought entrepreneurial and social experience… I am very confident that she is going to do well and is going to strengthen our Coalition in the quality of work that we deliver to the public," President Granger said.
Meanwhile, the new Minister said that she is very honoured for the appointment and, particularly, by the level of confidence that President Granger reposes in her.
"I am always a hard-working person and I don't intend to stop now. I am promising the people of Guyana that better will come and that some of the objectives that we have and we want to see become a reality in this Ministry will be realised. I will make it happen with the people that are there…," Minister Adams-Patterson said.
The Minister, who has responsibility for Housing, has already met with the staff at the Ministry and has held discussions on the ways in which some of the challenges, particularly the backlog in house lot applications, can be addressed expeditiously and effectively.
President David Granger (centre) and Prime Minister Moses Nagamootoo (third, left) flank new Minister within the Ministry of Communities, Mrs. Valerie Adams-Patterson, after she took the Oath of Office, during a brief ceremony this morning. Minister of State, Mr. Joseph Harmon is pictured on the President's right, along with, from left, Region 10 Parliamentarian, Mr. Jermaine Figueira; newly appointed Minister within the Ministry of Social Protection, Mr. Keith Scott (second from left) and Minister Adams-Patterson's relatives, right.