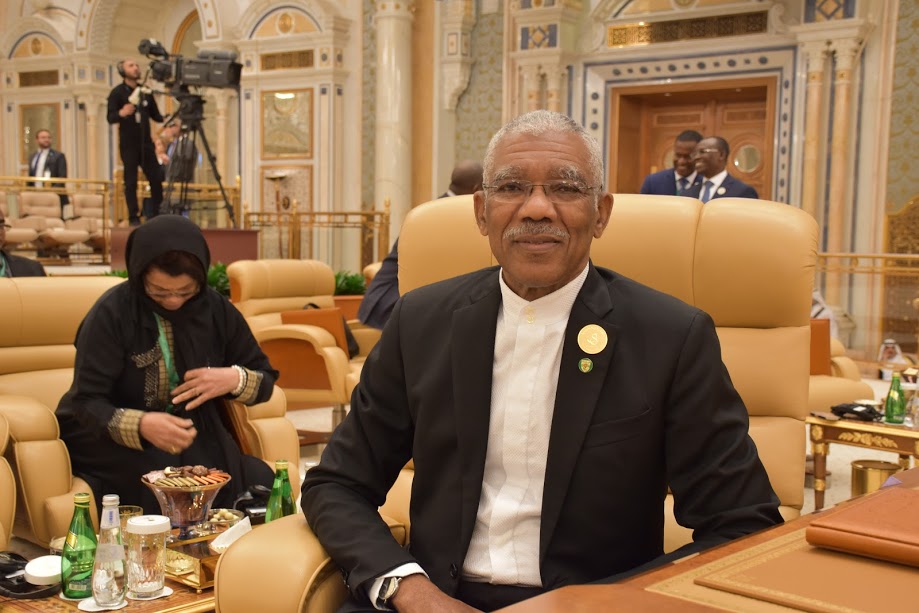 Georgetown, Guyana – (January 6, 2016) United States Ambassador to Guyana, Perry Holloway, speaking following a courtesy call on President David Granger at the Ministry of the Presidency, this morning, said, "I think relations between our two countries are fantastic right now."
The Ambassador's visit is his first since the beginning of the new year and as such he took the opportunity to wish the President and the People of Guyana a productive 2016. He also expressed hopes for continued fruitful relations between the two nations.
Ambassador Holloway, speaking on the continued friendship and cooperation between Guyana and the United States said, "We have a lot of areas of mutual interests; we talked about security, we talked about energy, and we talked about international issues."
Minister of State, Mr. Joseph Harmon also attended the meeting.
President David Granger in discussion with United States Ambassador to Guyana, Mr. Perry Holloway (right), during a courtesy call, today, at the Ministry of the Presidency