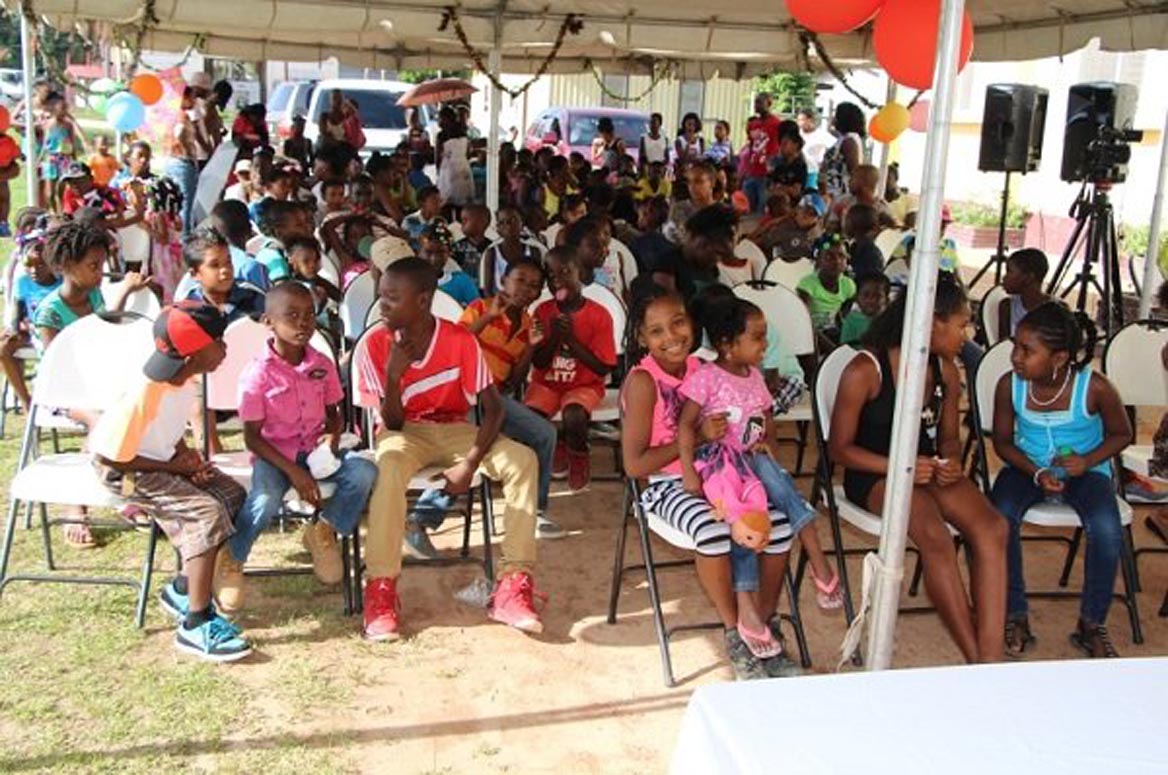 Georgetown, Guyana – (December 22, 2015) Minister of Social Cohesion, Ms. Amna Ally, continuing in the goodwill of the season, today, distributed a quantity of toys to children in Region Ten, as part of a partnership between the Government of Guyana and 'Caring for Others', an Atlanta based non-governmental organisation.
Minister Ally, in her remarks, said that the Government had embarked on the toy drive, while in Opposition and has continued the tradition since it brings joy to many children, particularly those that are underprivileged.
"We've been going around the country, sharing gifts for both our young children and the elderly and certainly Region Ten cannot be left out. We are doing this because our President loves children and cares about you," Minister Ally told the little ones who had gathered at the event.
Some of the children at today's toy distribution exercise in Linden, Region Ten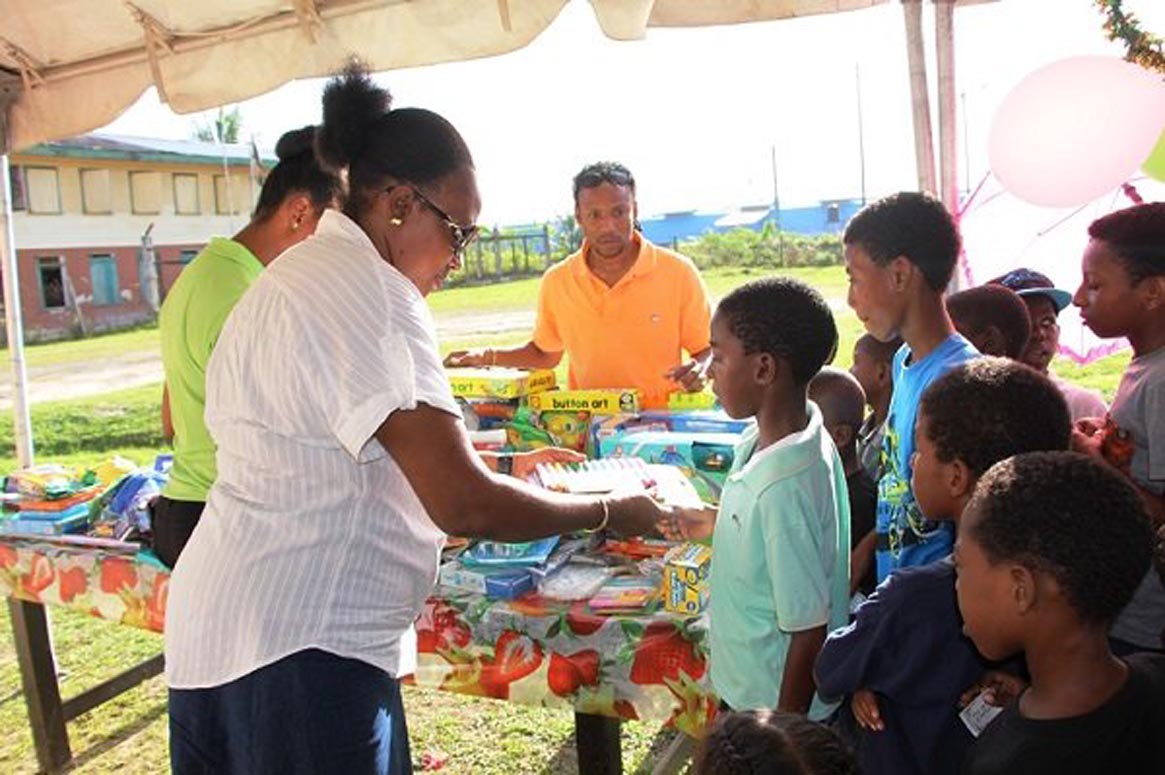 These excited boys waited patiently while Minister, Ms. Annette Ferguson selects just the right gift for each of them.
Junior Minister of Public Infrastructure, Annette Ferguson, who accompanied the Minister to Linden, extended Christmas greetings, while reiterating government's commitment to the young people of the country.
In the meantime, 'Caring for Others' Guyana Representative, Shabakie Fernandes, in explaining the genesis of the partnership said that Minister Ally, along with First Lady, Mrs. Sandra Granger had travelled to Atlanta in November and had visited the organisation.
After having a first-hand glimpse of the organisation mandate put into action, Minister Ally immediately asked that Guyana be considered in their projects. With efforts from both sides, the shipment of toys arrived in Guyana a few days ago and will be shared among several communities.
Already, similar activities have been planned for Kwakwani, Ituni and Malali. Minister Ally also noted that toys and gifts have been sent to all ten administrative regions in the country, to be distributed to the children.
To date, President David Granger has personally distributed toys at Baracara and Sandvoort in Region Six and Lusignan, Buxton and Georgetown in Region Four. He will travel to Region Two tomorrow, to share out another collection of toys.
Minister Ally also participated in a tree-planting exercise at the junction of the entrance to Linden, along the Soesdyke/Linden highway where a large sign, compliments of mobile giant Digicel, has been erected to welcome visitors to the mining town.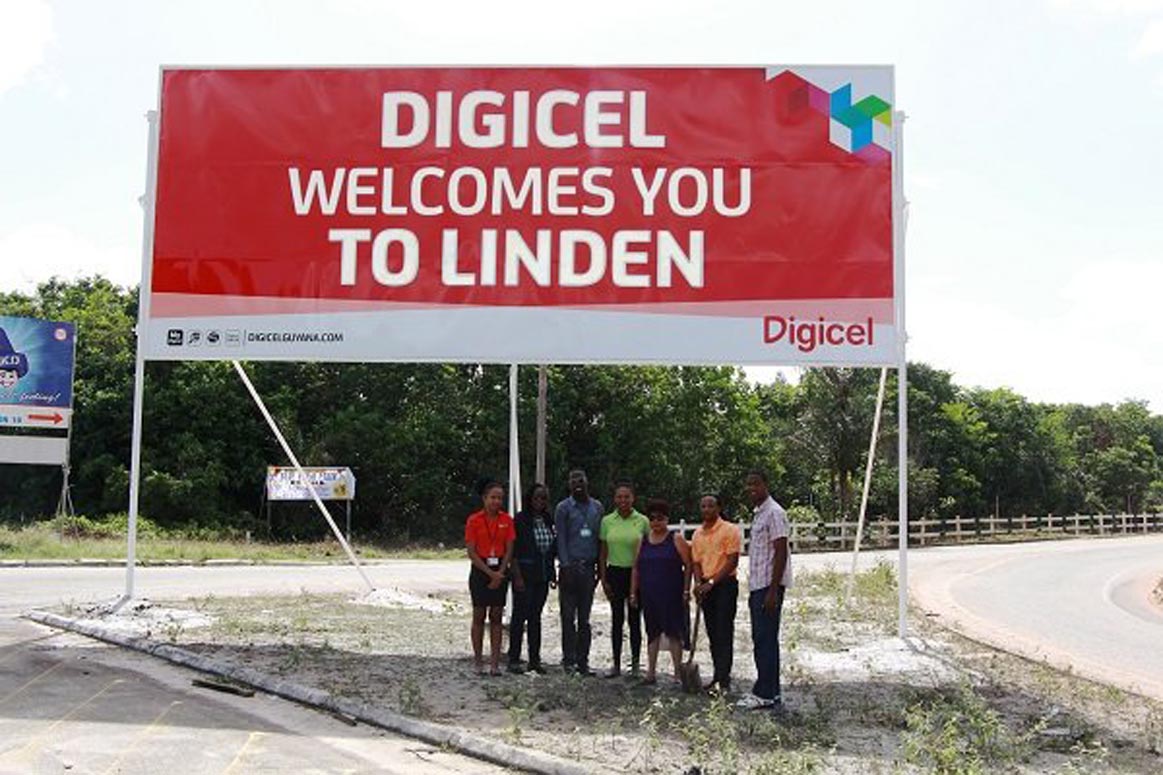 Minister Ally, Digicel's representatives and Region Ten's Members of Parliament stand beneath the newly erected sign.