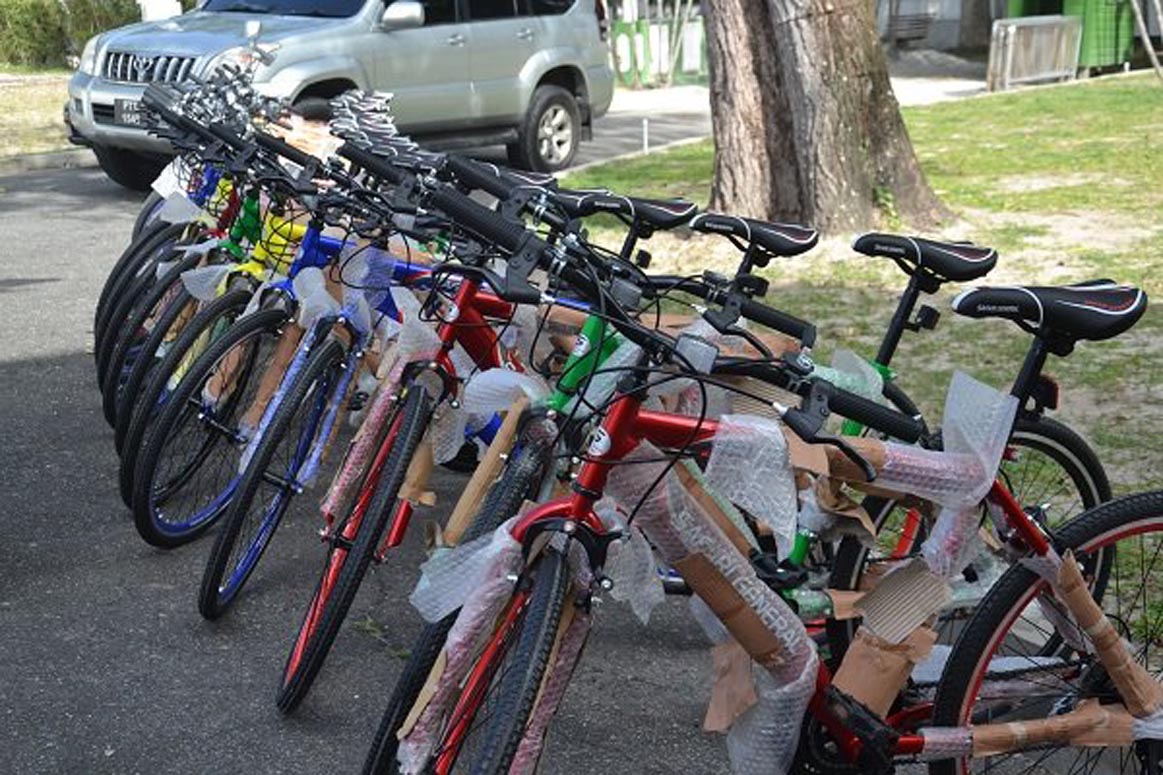 Georgetown, Guyana – (December, 21 2015) The local business community continued to support President David Granger's 'Boats, Buses and Bicycles' initiative, even as another 21 bicycles were, today, presented to First Lady, Mrs. Sandra Granger and Minister of Social Cohesion, Ms. Amna Ally.
The bicycles were donated by David and Margaret Enterprise, of Potaro, Mahdia, Region Eight and Antarctic Maintenance and Repairs in Georgetown, and presented to the First Lady at a simple ceremony held at State House.
Kent Phillips, of Antarctic Maintenance and Repairs, said after having read about the initiative in the local papers he thought it was an excellent venture to support. Speaking also on behalf of the other donors who were absent from the ceremony, Phillips said that he is sure that the bicycles will definitely serve their intended purpose.
Meanwhile, Minister Ally thanked the donors, saying it's encouraging to see that the initiative is "catching on" and people are responding favourably.
"More and more private citizens are contributing. The President has a passion for education and he wants to ensure that every child gets an education, this will allow many students who are at a disadvantage, to get to school," she said.
The 'Boats, Buses and Bicycles' initiative started back in July when President Granger celebrated his 70th birthday and made a call for support of the initiative that will ensure transportation is provided so that school children can get to school safely and comfortably. Since then, there has been a tremendous response, with citizens and businesses donating boats and engines and bicycles.
The 21 bicycles, which will soon be presented to school children