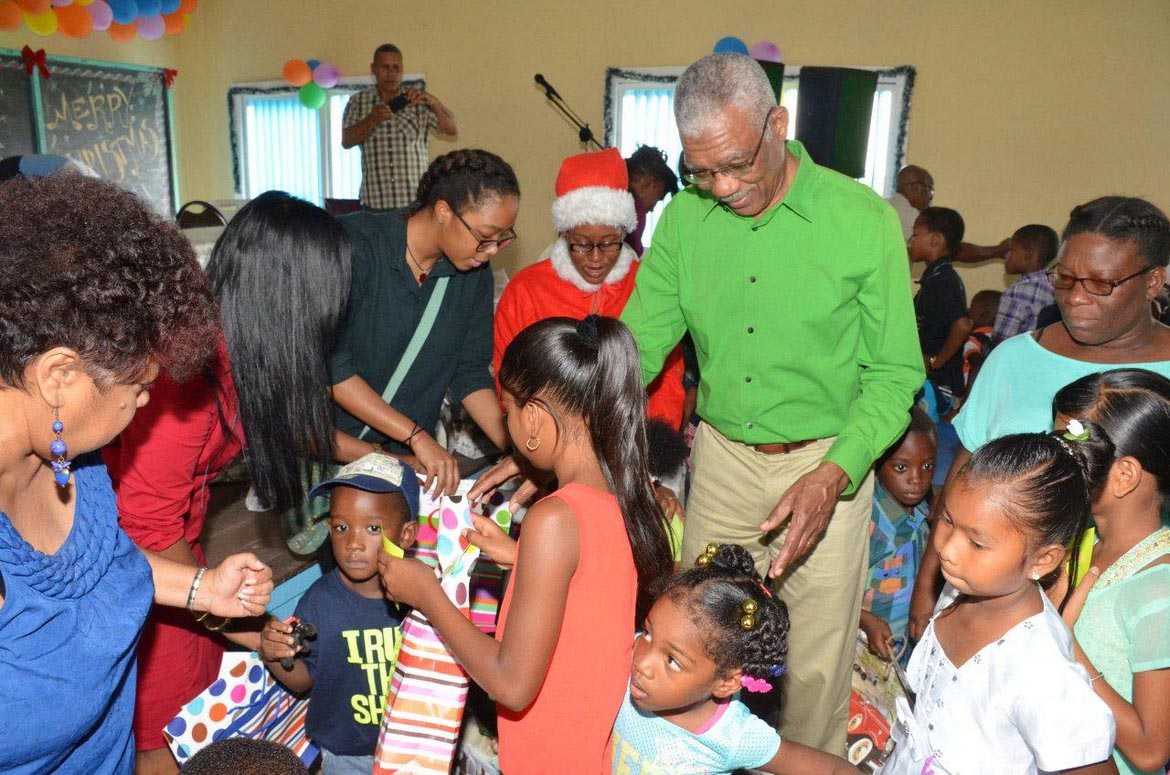 Georgetown, Guyana – (December 21, 2015) President David Granger, today, declared that there is a lot in store for Bartica, during a toy drive at the Bartica Secondary School, where approximately 400 children received Christmas presents, compliments of the Government of Guyana.
Referencing the official naming of the community as a town in 2016, the President said, "Bartica is going to be a rich, green town. It is going to be a prosperous town and all of you… will be able to enjoy a good life in years to come. May God bless you and Happy Christmas." The Head of State was accompanied by Minister of Social Cohesion, Amna Ally, who was instrumental in organising the country wide toy drive. Also assisting the President was Minister within the Ministry of Public Infrastructure, Annette Ferguson.
The President added that befitting the season, his visit was one of peace and goodwill and emphasised that Christmas is a time for children. Minister Ally, in an invited comment, said that spreading cheer to children at Christmas is something the People's National Congress has been doing, since they were in opposition.
President Granger and Santa, today, distributing Christmas gifts to children in Bartica, Region 7.
"We believe that our children across the country must enjoy the Christmas. Many of them cannot afford it and so the President himself promised a good life for all and we have taken a queue from that. We've gone in all ten administrative regions, in various communities and we have been distributing toys, having little Christmas parties, sharing goodies and so on", she said. The Minister added that Government has received significant private sector support to ensure that the toy drive is a success and that while they will be able to reach all ten administrative regions this year, the Government hopes to reach more communities in coming years.
So far, President Granger has personally distributed toys at Baracara and Sandvoort in Region 6 and Lusignan, Buxton and Georgetown in Region 4.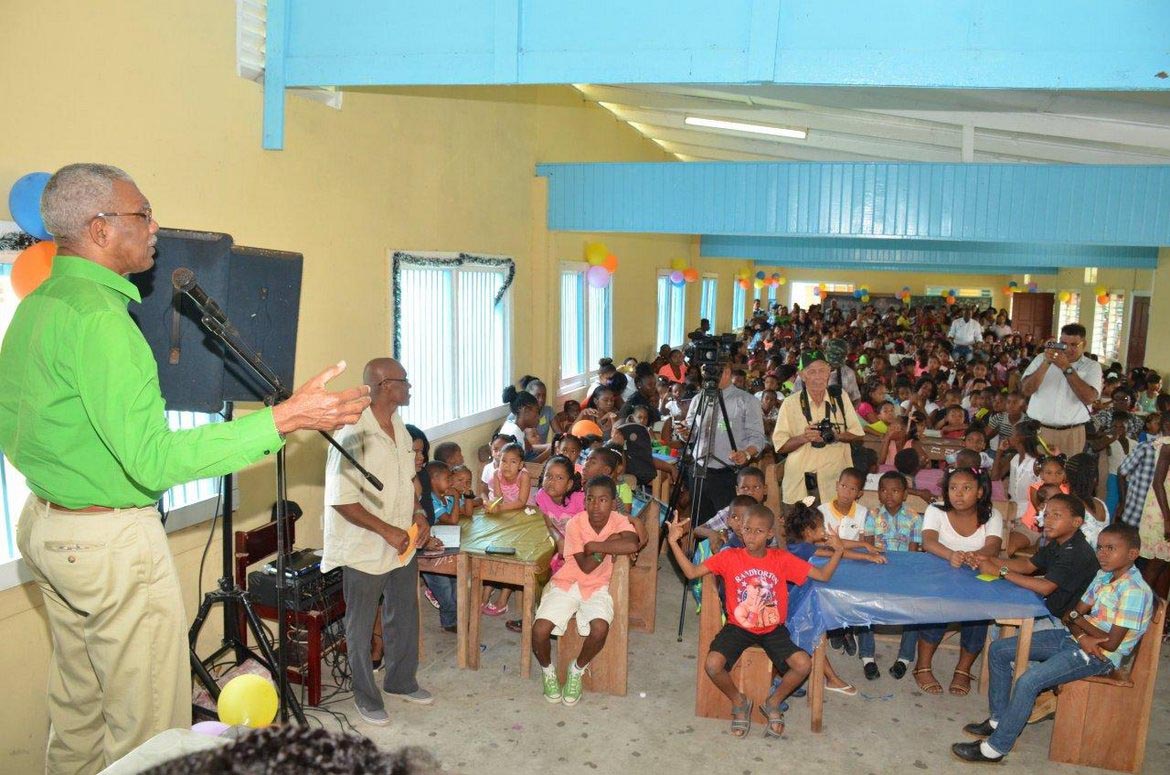 President David Granger speaking to a full room of eager children, before they received their Christmas presents at the Bartica Secondary School today.