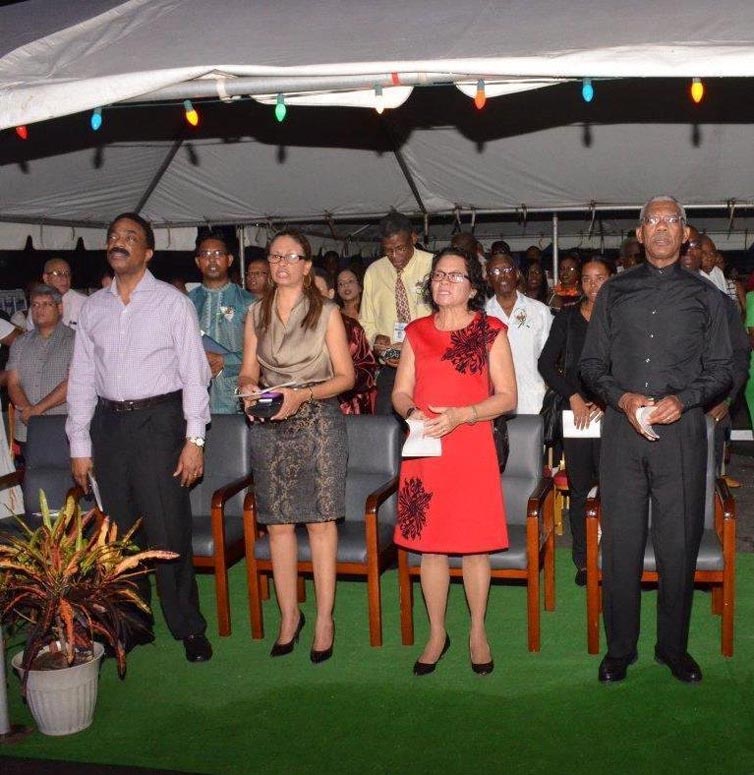 Georgetown, Guyana – (December, 20 2015) President David Granger and First Lady, Mrs. Sandra Granger continue to usher in the Christmas season, joining with the members of the Disciplined Services this evening for re-enactment of the Christmas Story, along with carolling, dance and skits at the National Park.
The ensemble cast, including the members of National School of Dance, the National Steel Orchestra, the Woodside Choir, Success Elementary School, Korokwa Folk Group and the New Amsterdam School's Choir delighted the audience with songs, dances and skits, all retelling the nativity story. The gathering was particularly impressed with the staging of the nativity scene starting from 'Mary and Joseph' begging for a room at the inn, to the arrival of the magi to pay homage to the Christ child.
President David Granger and First Lady, Mrs. Sandra Granger, (first and second right), along with Minister of Legal Affairs and Attorney General, Mr. Basil Williams, accompanied by his wife, led the gathering at the National Park in a rendition of "We wish you a Merry Christmas" to start off the re-enactment of the Christmas Story.
President Granger, in delivering his Christmas message, encouraged the nation to remember that Christ is the reason for the season and to take the spirit of goodwill and peace into the New Year.
Meanwhile, the audience was treated to Christmas musical renditions from the Guyana Police Force Band, the Guyana Defence Force Military Band and Steel Orchestra, as the choirs each brought their own unique style to the stage with traditional and contemporary Christmas carols.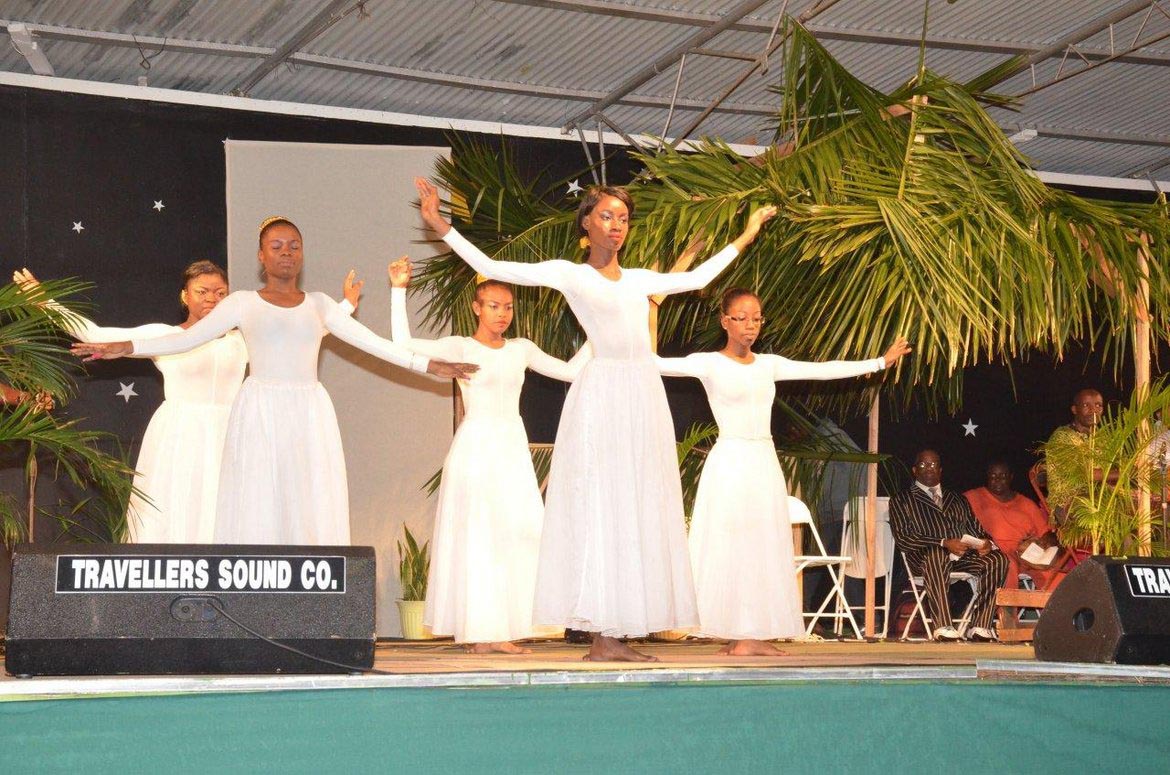 The lovely ladies from the National Dance Company gave a moving performance to the tune "Carol of bells".