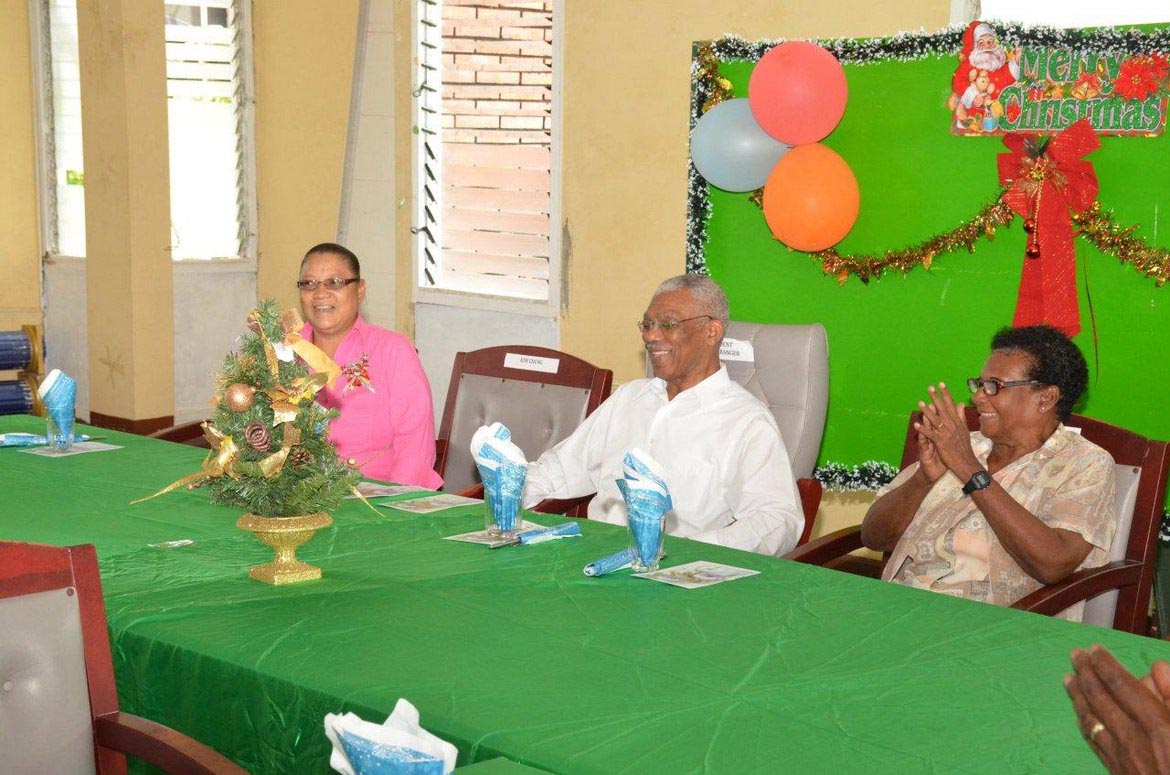 Georgetown, Guyana – (December 18, 2015) President David Granger told several government officials, members of the People's National Congress (PNC) and the staff at Congress Place that the party has much to celebrate this year, in his remarks at the Christmas luncheon held in Sophia.
In his brief remarks, the President alluded to the 2015 General and Regional Elections, noting that this year has been a great one for the Party, since for the first time in 30 years a PNC leader is the elected President. He thanked the staff of Congress Place, noting that they have all played an important role in ensuring that the Party was successful at the polls in May.
"Because of the strength of our institutions and the strength of our membership and our ideology we were able to play a critical role in bringing together six parties for the first time in history, to administer the affairs of this country and this is an important revolution in the political history of this country," the President said.
As Guyana prepares to celebrate its 50th independence anniversary in 2016, President Granger called on the members of the Party to make a pledge that the next 50 years will be better than the last 50. He added that the PNC has a role to play in shaping the ideology of Guyana and ensuring that people enjoy a good life.
President David Granger, Communications Supervisor, Ms. Kim Chung (left) and a senior member of the People's National Congress share a light moment at the party's Christmas luncheon.