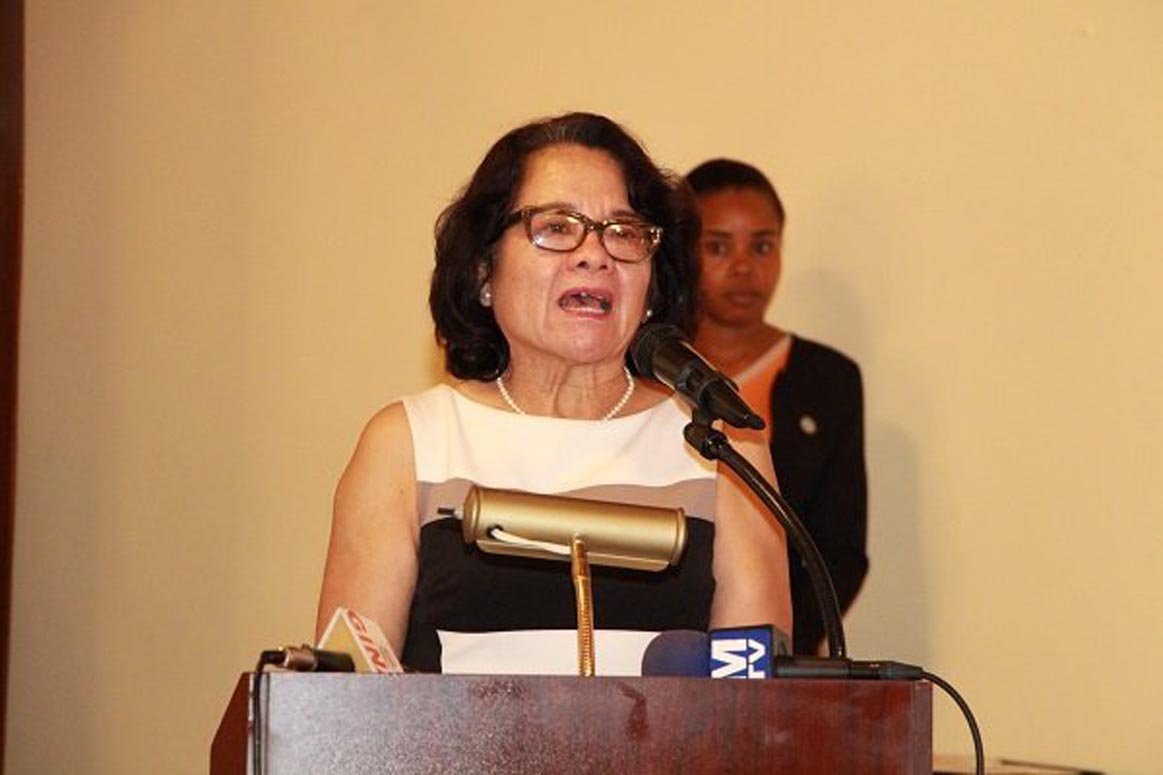 Georgetown, Guyana – (December 16, 2015) First Lady, Mrs. Sandra Granger, has joined with Minister of Social Protection, Mrs Volda Lawrence in issuing a resounding call for the Childcare and Protection Agency (CPA) and the public to play a greater role in ensuring children in vulnerable situations are protected.
Mrs. Granger made this appeal in her address this morning at the Staff Conference organised by the CPA, in collaboration with the ChildLink Agency, under the theme "Effective Collaboration for the Empowerment of Families in 2016". held at Speaking at the De Impeccable Banquet Hall, where the event was held, the First Lady acknowledged that times have changed radically and so too has the issue of abuse and violence. She said it is disturbing that approximately 40 cases of child abuse are reported per month, which translates to one report per day.
"As a person, a mother and a grandmother, I am disturbed about the numerous reports of neglect of our vulnerable children, which the media feeds us on a regular basis. I have come to realise that childcare and protection has grown in complexities since my childhood where we as children, we know that our parents and any adult in the neighbourhoods or the village was keeping an eye on us and ensuring that our behaviours were acceptable. Children growing up in today's world face increasing vulnerabilities. It is frightening to think what is happening when you take into account the number of cases [that] are not reported," the First Lady said.
First Lady, Mrs. Sandra Granger makes an earnest appeal for adults to 'keep an eye' on children
Even as the First Lady made these comments, Minister of Social Protection, Volda Lawrence noted that her Ministry will be working with the CPA to improve work conditions and provide training, with the aim of improving the services offered by the agency. She said that as a critical service provider to the nation, it is important that the Agency's services and, accomplishments over the years, are assessed. While she lauded the efforts made to date, the Minister said more needs to be done.
"Reports reaching my desk indicate that there are irregularities; unbecoming activities, children being given carte blanche to do what they please, and so on. It cannot continue. I would like you to work assiduously on the placement of children into homes where they can be nurtured and cared for. I want to see this process accelerated," Minister Lawrence said.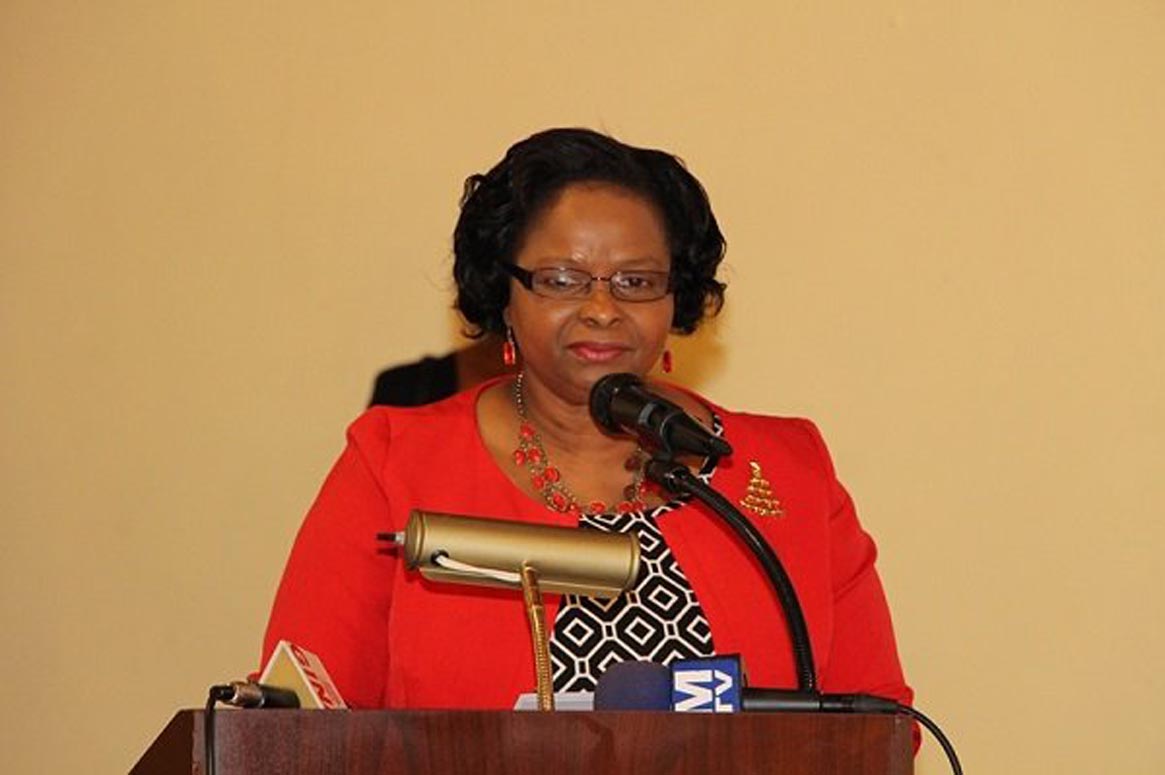 Minister of Social Protection, Mrs. Volda Lawrence makes a presentation at the Childcare and Protection Agency Staff Conference, held jointly with ChildLink Agency at De Impeccable Banquet Hall, this morning.
The Minister also noted that the Ministry of Social Protection was cognizant of the fact that in order for officers to do their jobs, there must be proper systems and facilities in place. To this end, she announced that the Government will be taking a collective approach to addressing several issues which exist, so that life can be made easier for all those involved.
"We know that you work in cramped areas and so we are working to ensure that we can move you into your own building on High Street. We are going to review the fleet of vehicles at your disposal and add to it so that you do not have to catch a minibus or walk … to get your job done. We want you to enhance your qualifications and so I am in discussions with the University of Guyana and we are going to review the allowances being given to officers who have to go out of town to work. I could not believe the allowances, which are being given to those offices. I would not have done the job for that allowance that is being paid and so I cannot ask you to do it for that amount," Minister Lawrence said, to which the conference responded with resounding applause.
The Minister also revealed that she plans to open childcare protection offices across the country, particularly in the most vulnerable regions.
Director of the CPA, Ms. Ann Greene, in her remarks, told the staff at the gathering that as service providers, especially in the area of child care, it is important that they do whatever it takes to ensure that the children of Guyana are protected.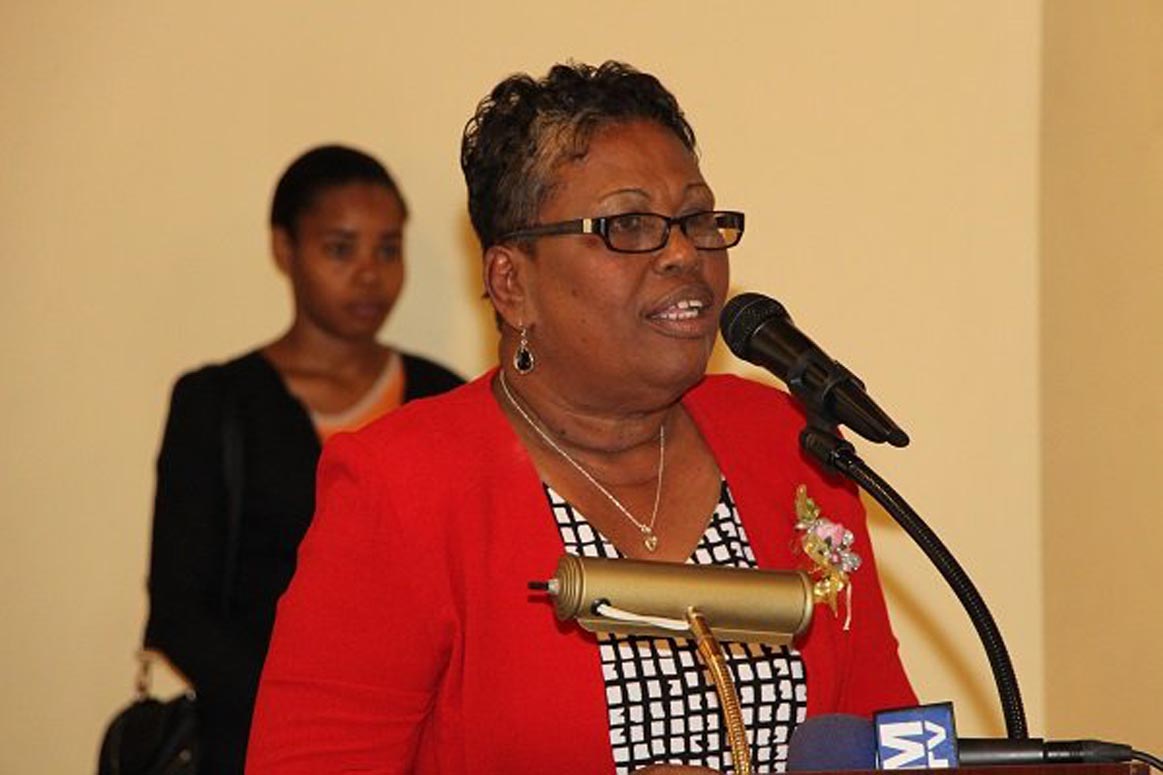 Director of the Child Protection Agency, Ms. Ann Greene makes a passionate appeal for human services providers to provide 'holistic care for vulnerable persons'.
"Child protection is a shared responsibility. It calls for extensive collaboration with key stakeholders including the family. As human service providers, we have to do whatever it takes to foster team spirit and teamwork if we hope to provide holistic care for the most vulnerable, and minimise the incidences of the vulnerable falling through the cracks. We must put aside our differences if we hope to build a comprehensive protection system for the children in Guyana," she charged.
Ms. Greene noted that collaborations, especially ones in support of the empowering of families, as the theme suggests, are critical.
"We must empower our families to take better care of children. We must stop child abuse. There must be social change. The task is a huge one, the challenges many and the resources are few, but child welfare and protection services are invaluable. We have to strive to improve the service delivered, build public trust and clean up the image of the drop-in centres," the Director said.