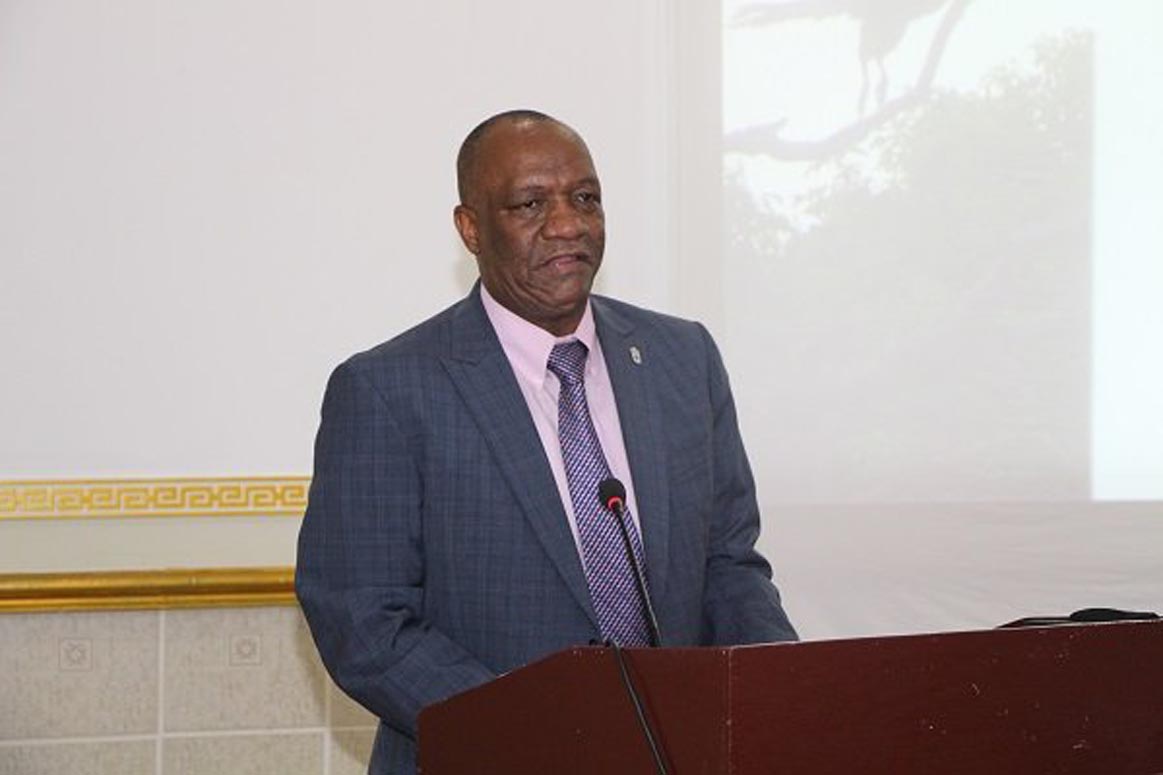 Georgetown, Guyana – (December 14, 2015) Minister of State, Joseph Harmon, said it is imperative that stakeholders understand the risks and vulnerabilities Guyana faces as a result of climate change, and take a proactive approach to reduce them as the nation can ill-afford to be complacent.
The Minister made this call in his address to participants at the Development of Guyana's Climate Resilience Strategy and Action Plan (CRSAP) workshop, held at the Regency Suites hotel this morning.
"It is already an established fact that without action now, the impacts of climate change, which is already manifested through increased rainfall and other environmental anomalies, will become more frequent and occur with greater intensity. This will have deleterious effects on every sector of our economy and undermine our growth prospects," Minister Harmon said.
"Therefore, the "do-nothing" alternative is not an option for us. With this in mind, and as a small state; a developing, low-lying coastal state, it is imperative for us to understand our vulnerabilities to climate change. Whilst being aware of the impacts of climate change on our economy are admirable, that knowledge without an understanding of how to reduce our risks as posed by a changing climate is counter-productive and will literally 'sink' us", he said.
Minister of State, Joseph Harmon, addresses participants in the Development of Guyana's Climate Resilience Strategy and Action Plan (CRSAP) workshop, held at Regency Suites, this morning.
The Minister further underscored the crucial need for a clearer understanding of the nation's vulnerabilities, a wider development context and posited that the work to bridge these must be undertaken.
"This will foster improved well-being for our citizens as the positive impacts of development projects would be maximised, which could in turn reduce impacts of climate change for our people," he said. Minister Harmon noted that it is from this perspective that President David Granger has signalled his intention to transform Guyana into a 'Green Economy', putting the country on the path to sustainable development. A 'Green Economy' would safeguard Guyana's economic prosperity, ensure our environmental security and foster social well-being for all Guyanese.
"Additionally, this pathway will also help the country achieve the 2030 Sustainable Development Goals and other internationally agreed development goals without compromising the environment and our natural resource base. Already we have started to pursue that development path. The Green Bartica Project, for example, is a pilot initiative that aims to create Guyana's first green town. We expect that the lessons learnt from this project would help to guide the scaled-up National Green Economy Plan and serve as a model for the wider Caribbean Region," he said.
The workshop, which will focus on getting the feedback from stakeholders on the Climate Resilience Strategy and Action Plan document, advances the vision of a 'Green Economy'. It consolidates work done over the years concerning climate change and identifies key climate risks and priority resilience building actions.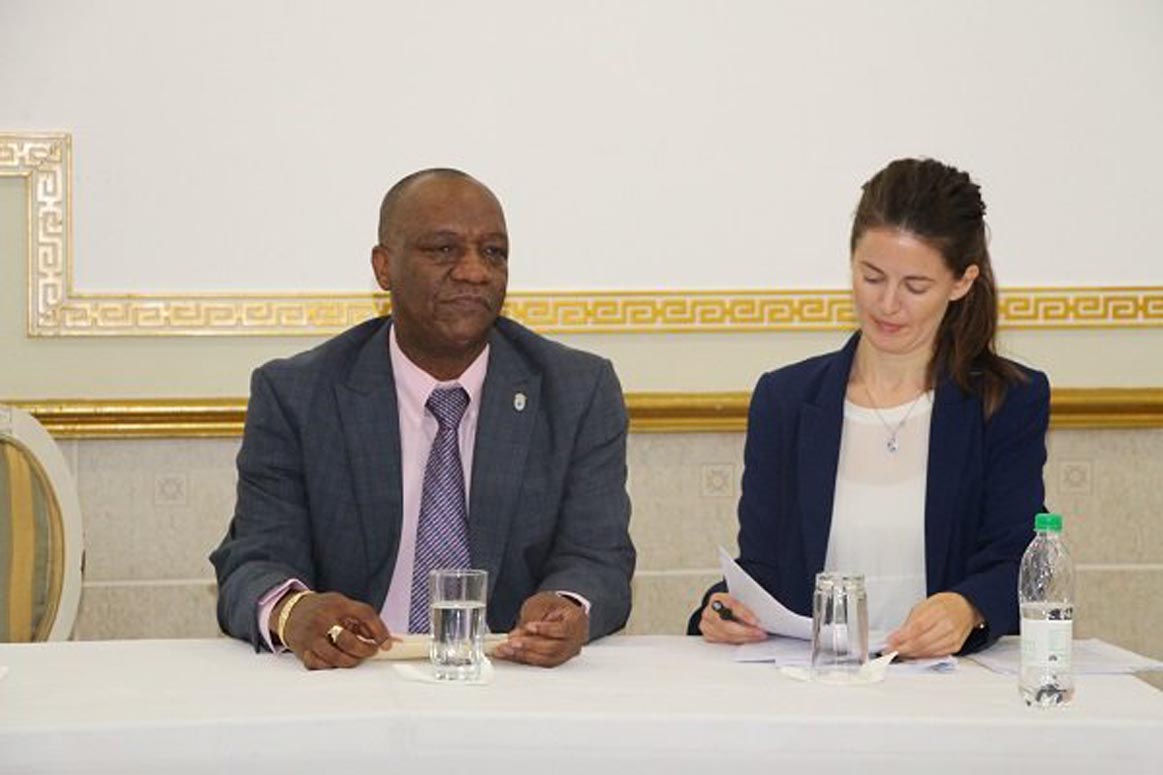 Minister of State, Joseph Harmon and Olivia Palin, from the Acclimatise Project Team at the head table
According to the Minister, it is a comprehensive, forward-looking document that will over the next five years, guide advance projects in sectors that are prone to extreme climate effects such as agriculture, drainage and irrigation, health and sea defence. Additionally, it provides a set of building actions that will enhance Guyana's capacity for national adaptation planning and becoming climate resilient.
Meanwhile, Minister Harmon used the opportunity to congratulate Guyana's delegation on their successful efforts at the United Nations Framework Convention on Climate Change Conference (UNFCCC).
"We are gathered on the cusp of the historic climate change summit in Paris where our expectations of a legally binding agreement were met. As such, commendations are in order to the participants who worked tirelessly to bring us across our first hurdle – getting an agreement. Whilst this is truly remarkable, it is now up to all countries including Guyana, to put their shoulders to the wheel to actualise our individual responsibilities for saving our planet," he said.
The workshop, which will be held over the next two days, involves stakeholders from the Government's Office of Climate Change, Conservation International Guyana, the private sector, non-governmental organisations and government agencies.