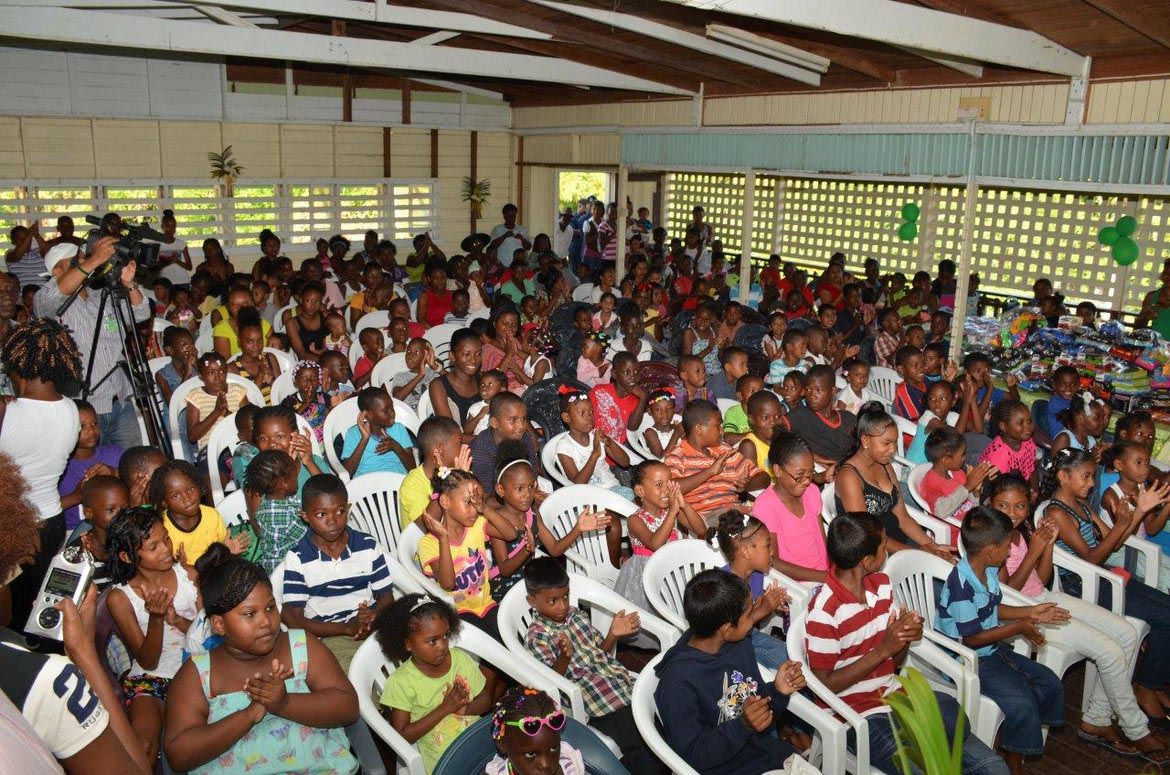 Georgetown, Guyana – (December 13, 2015) President David Granger continued to deliver Christmas cheer with a visit to Sandvoort, West Canje, Berbice, this afternoon. Minister of Social Cohesion, Amna Ally, accompanied the President. More than 200 children received gifts even as the President used the opportunity to continue to push for a strong focus on education.
"If you are to inherit this country, you must be educated. You must go to school and that is one of the important elements of our administration", he said. President Granger also invited the Community Development Council (CDC) to submit proposals for educational projects to the Ministry of the Presidency for possible support.
Additionally, the Head of State called on the residents of Sandvoort to work towards building a strong economic community even as Guyana prepares to celebrate its 50th Independence Anniversary.
The children of Sandvoort excitedly waiting to receive their gifts, today.