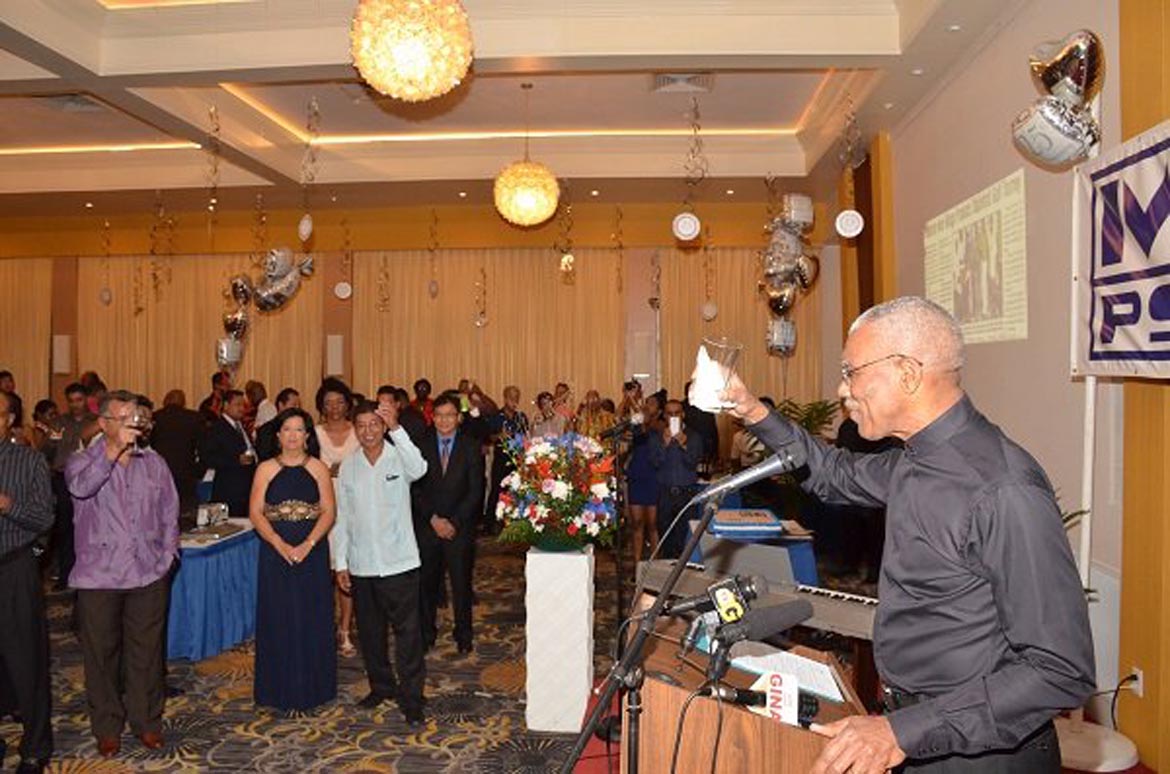 Georgetown, Guyana, (December 4, 2015) – President David Granger and First Lady Mrs. Sandra Granger this evening joined with the Ming family, proprietors of Ming's Products and Services (MPS) Limited to celebrate the company's 25 years of existence. The event, which was also attended by Prime Minister Moses Nagamootoo, his wife, Mrs. Sita Nagamootoo and Cabinet members, was held at the Pegasus Hotel, Kingston.
President Granger in congratulating the Ming family said that their company has always been in the vanguard of corporate responsibility and many humanitarian organisations have benefited tremendously from the MPS's generosity.
"We have a company that is not afraid to engage with the community; that is not afraid to be a visionary; that is not afraid to be a pacesetter and this is what we have seen from MPS over the last 25 years," the President said.
President David Granger raising a toast to the Ming family
Chief Executive Officer (CEO) of MPS Limited, Stanley Ming spoke of how MPS has developed a close relationship with the residents of Tiger Bay by partnering with them and investing in their children's education. The company has insured the lives of over 300 children from Tiger Bay and its environs and as such, they were able to access private medical attention at no cost to them.
"Our continuous investments in the community have certainly paid off; we could not have been where we are today had we not worked with the community the way we have," Ming said.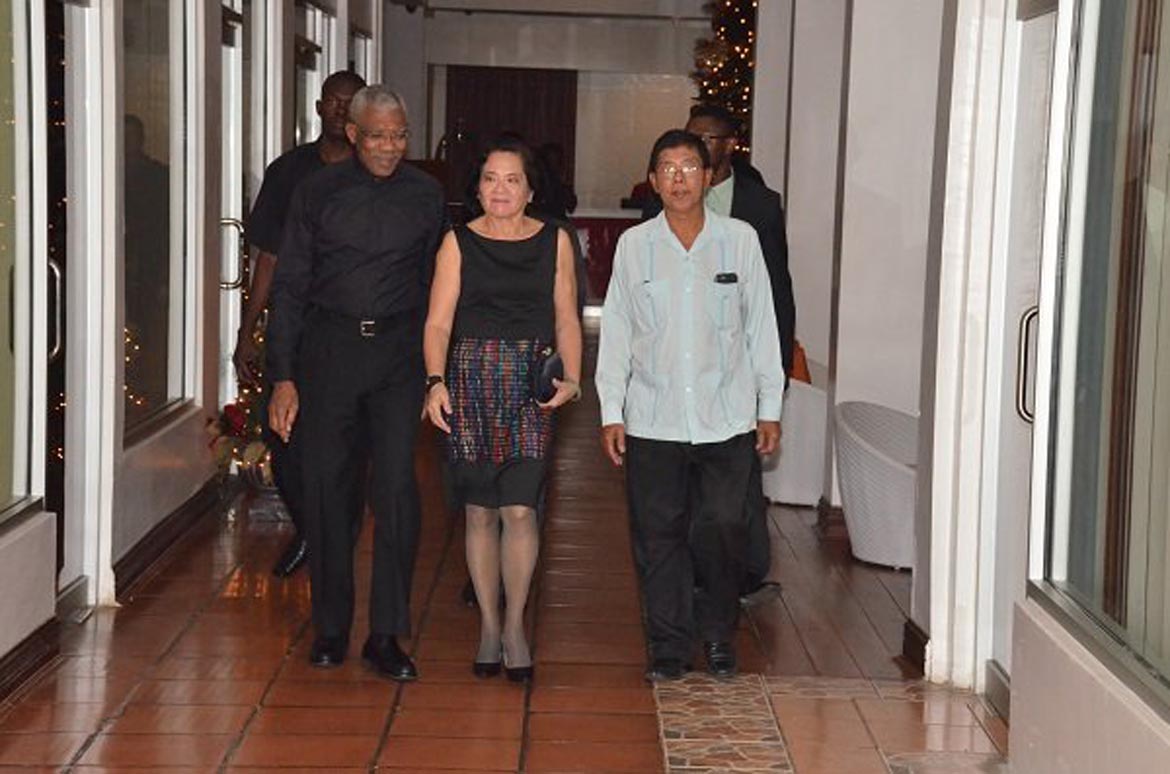 President David Granger and First Lady, Mrs. Sandra Granger being escorted into the Pegasus Hotel by Chief Executive Officer of Mings Products and Services Limited, Mr. Stanley Ming
MPS was incorporated in October 1989 and started business in February 1990 at the upper flat of the Farfan and Mendes building on Urquhart Street, Georgetown. Eventually, the company purchased the properties owned by the then Guyana Transport Services Limited.