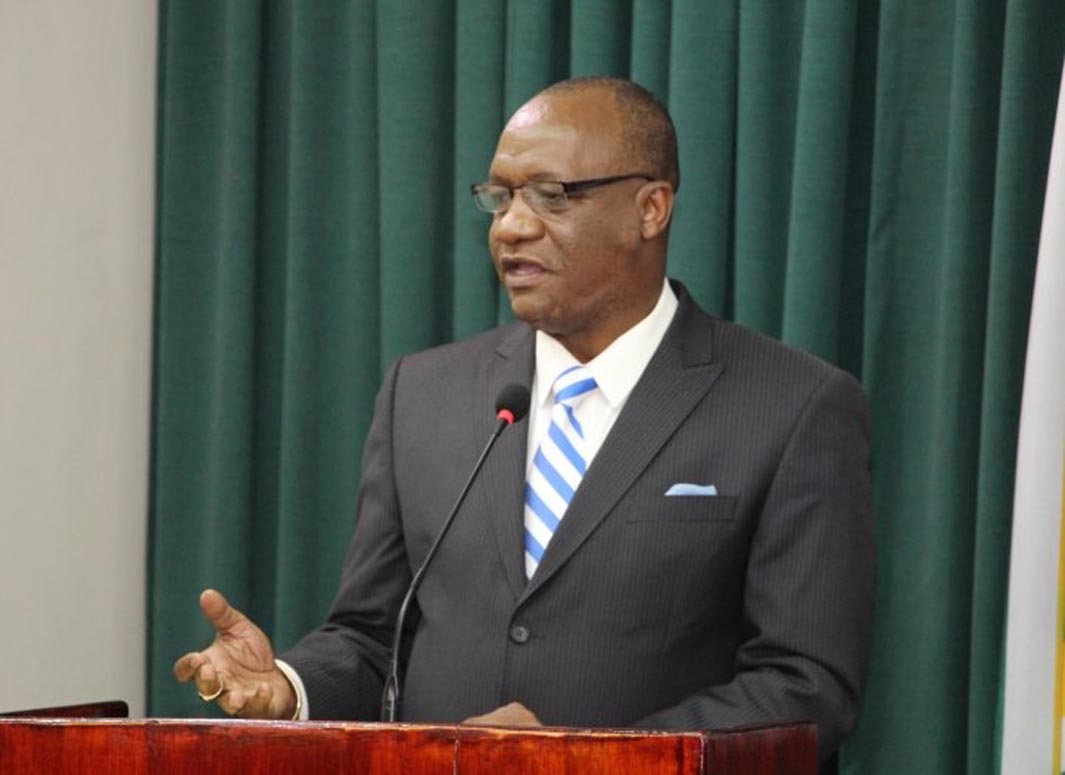 Georgetown, Guyana – (December 2, 2015) The Government of Guyana has said job creation, education and infrastructural development will be among its top priorities in the new year even as it continues to roll out programmes included in its 2015 National Budget.
"…we are now in the sixth month of the administration and so we are now rolling out programmes, which we have actually had in the 2015 Budget. In our 2016 Budget you will find heavy emphasis on areas which will fully target job creation and infrastructural development…that's going to come very soon," Minster of State Joseph Harmon said, in response to a question posed at his post-Cabinet press briefing today at the Ministry of the Presidency.
In an invited comment, Education Minister, Dr. Rupert Roopnaraine, who also holds responsibility for the Department of Culture, Youth and Sport, said he has been advocating for youth issues like education and job creation to be addressed.
"Youth and youth policy is crucial. If we don't get it fixed as soon as possible, we are going to get into big trouble. Joblessness is a serious and acute problem, especially among our young people and so my Ministry is placing focus to ensure that the [quality of] education is one in which they are properly equipped to go out into the workforce," he said.
To this end, Dr. Roopnaraine said he has been engaging business owners and other members of the private sector to determine how the education system can best prepare students to meet the needs and expectations in the workforce. The minister said he expects that the recommendations will be implemented in the new year.
"We need to pay much more attention to these areas. We have been talking to the PSC to get a feel of their needs and we are going to work on our education system to satisfy this. We need to correct the distortion in the public education system and we need to forge a partnership to address all of the deficiencies which are present. It's a big challenge and a lot of work but we are going to get it done," he said.
In addition, the ministry is working on policy and embarking on numerous public consultations to ensure that the nation is involved in the decision-making process so that recommendations can be implemented smoothly.
Minister of State, Joseph Harmon, at today's post Cabinet Press Briefing