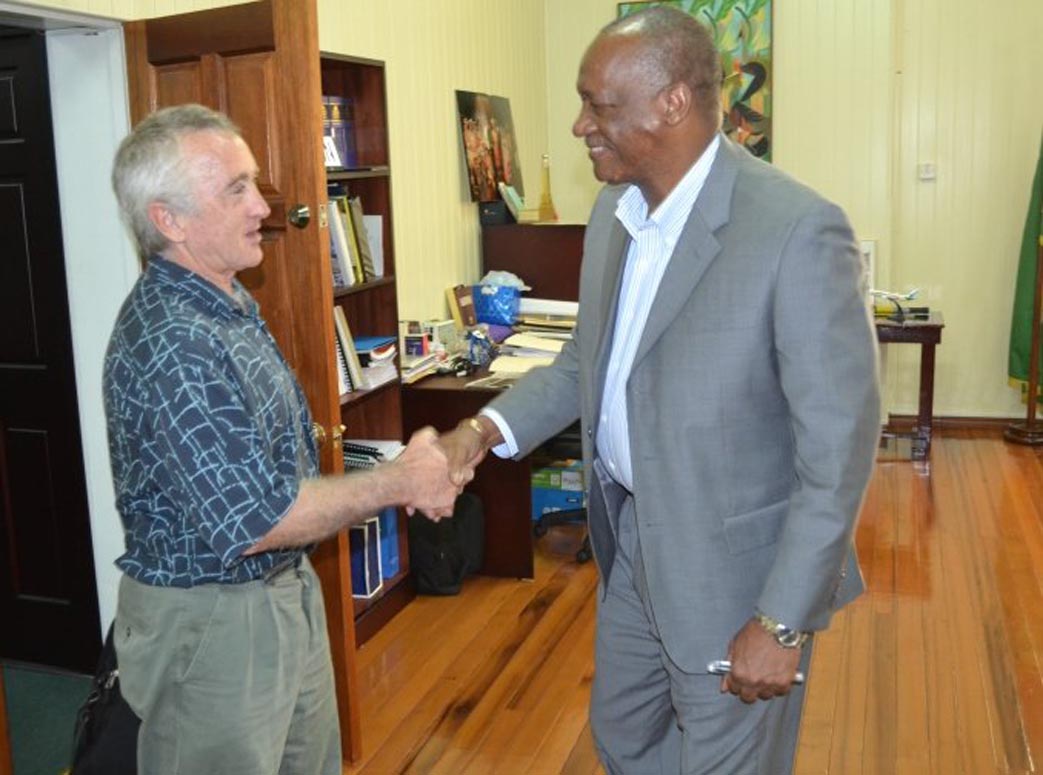 Georgetown, Guyana – (November 27, 2015) The Government of Guyana, through Minister of State Joseph Harmon, has committed to continue the United Nations Development Programme (UNDP) Country Programme Evaluation, which was started under the previous administration.
Harmon made this pledge to Stuart Black, consultant to UNDP on the Programme, during a meeting at the Ministry of the Presidency today as questions had been raised whether it would continue under the new administration.
The former government and UNDP had reached an agreement on the Country Programme Document and Attendant Country Programme Action Plan (CPAP) for 2012-2016. The CPAP was signed in July 2012.
The Country Programme focuses on three thematic areas namely the environment and sustainable development, inclusive growth and inclusive governance and has been designed to improve poverty reduction, environment, disaster risk reduction and democratic governance, achieve improved financial efficiencies and programme effectiveness, focus on developing capacity for the generation, use and analysis of information for sustainable development planning and policy making at the national level and ensure mandatory capacity assessments of implementing partners and support implementation of capacity strengthening plans.
The evaluation is intended to assess progress made in implementing the Country Programme.
Minister of State, Joseph Harmon greeting UNDP Consultant, Mr. Stuart Black at the Ministry of the Presidency
UNDP Guyana plans to use the findings to review current approaches and explore new and innovative means of delivering a more relevant programme of support, taking into consideration recent and emerging global, regional and national priorities.