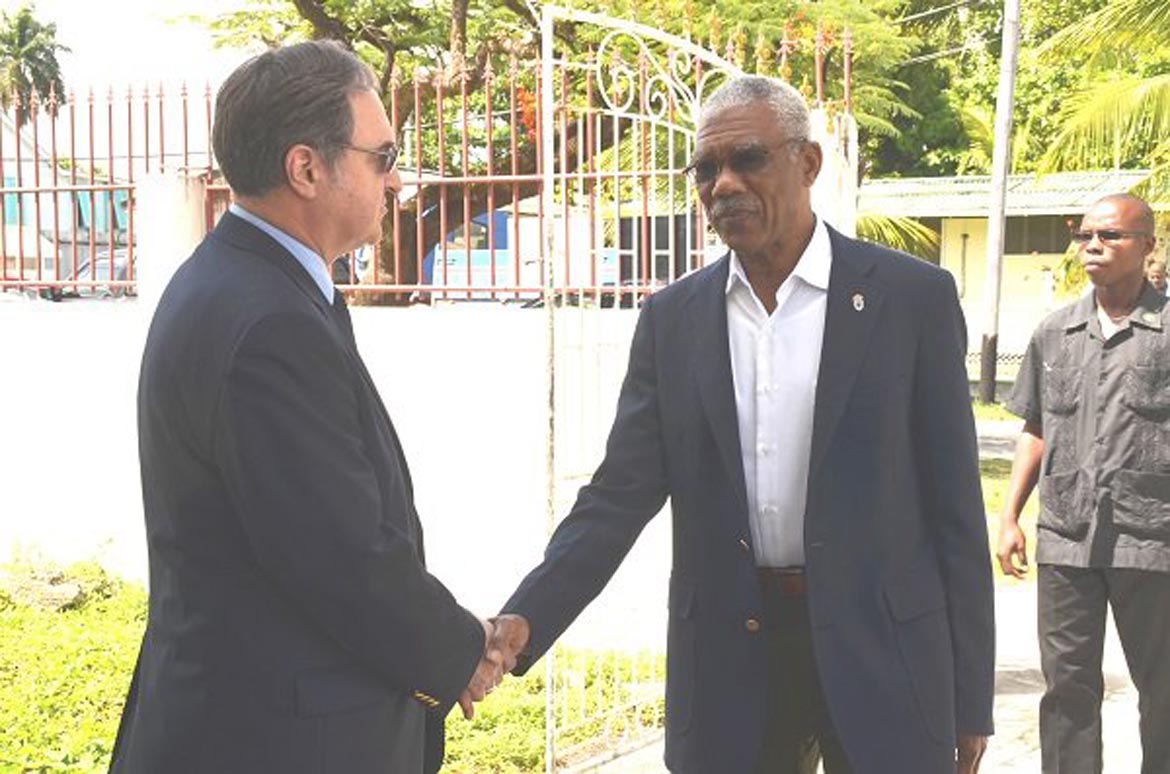 Georgetown, Guyana – (November 18, 2015) President David Granger, today, signed the Book of Condolence that was opened at the French Consulate in Peter Rose Street, Georgetown in memory of the 129 persons, who lost their lives after terrorists from the so-called Islamic State group executed a series of attacks in Paris on November 13.
In a brief comment, the President said that Guyana stands in solidarity with the Government of France and has strengthened its resolve as a member of the United Nations (UN) community, to support the fight against this type of transnational crime.
"We all feel vulnerable now and in this regard we must all respond to this attack… all states are vulnerable and we must stand together with France to bring an end to this abomination," President Granger said.
President David Granger being greeted by Russian Ambassador to Guyana, Nikolay Smirnov outside the French Consulate on Peter Rose Street where they both signed the Book of Condolence
He added that the Caribbean, as a community, must oppose the forms of extremism that give rise to this type of criminal activity that threatens the peace and security of large and small states alike. The President reiterated his position on the importance of small states to be protected.
This was the President's call at the UN General Assembly held in September and it will be his message at the upcoming Commonwealth Heads of Government Meeting in Malta next week.
Last Friday, a series of attacks was launched in the French capital, which included suicide bombers and mass shootings in five different locations. Terrorists from the Islamic State of Iraq and the Levant (ISIL) group have since claimed responsibility for the attacks.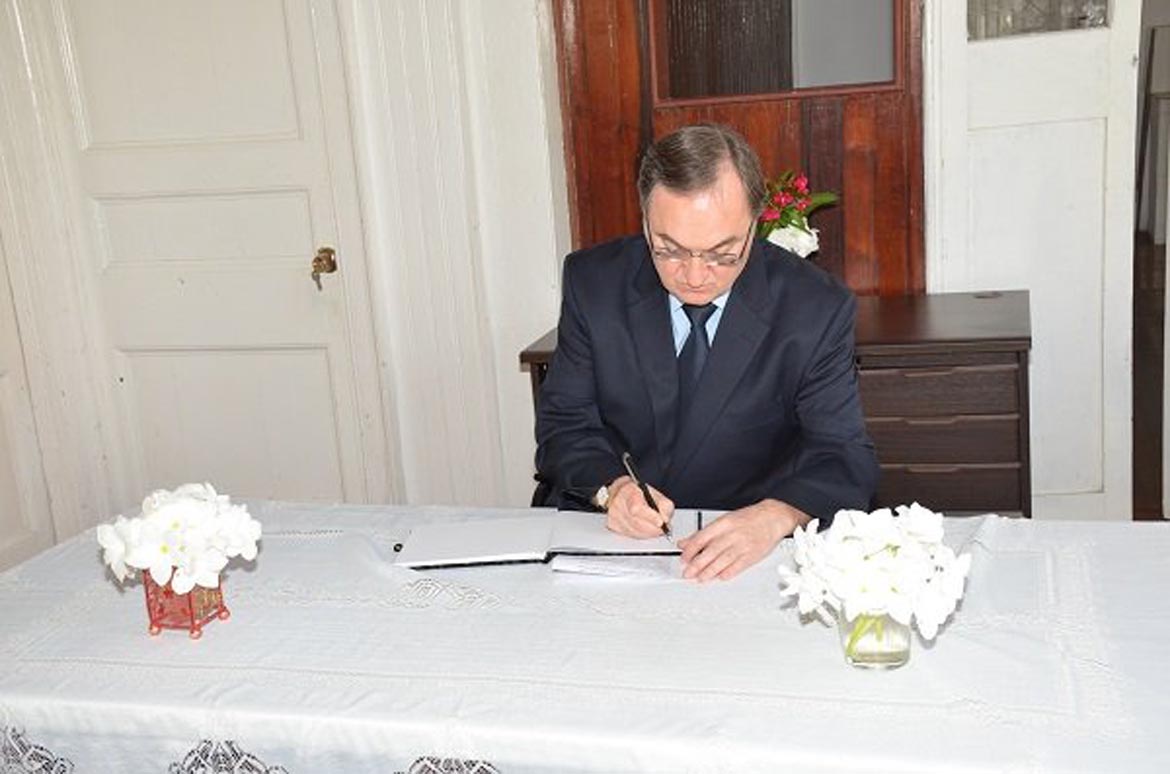 Russian Ambassador to Guyana, His Excellency, Nikolay Smirnov signing the Book of Condolence at the French Consulate on Peter Rose Street, Queenstown