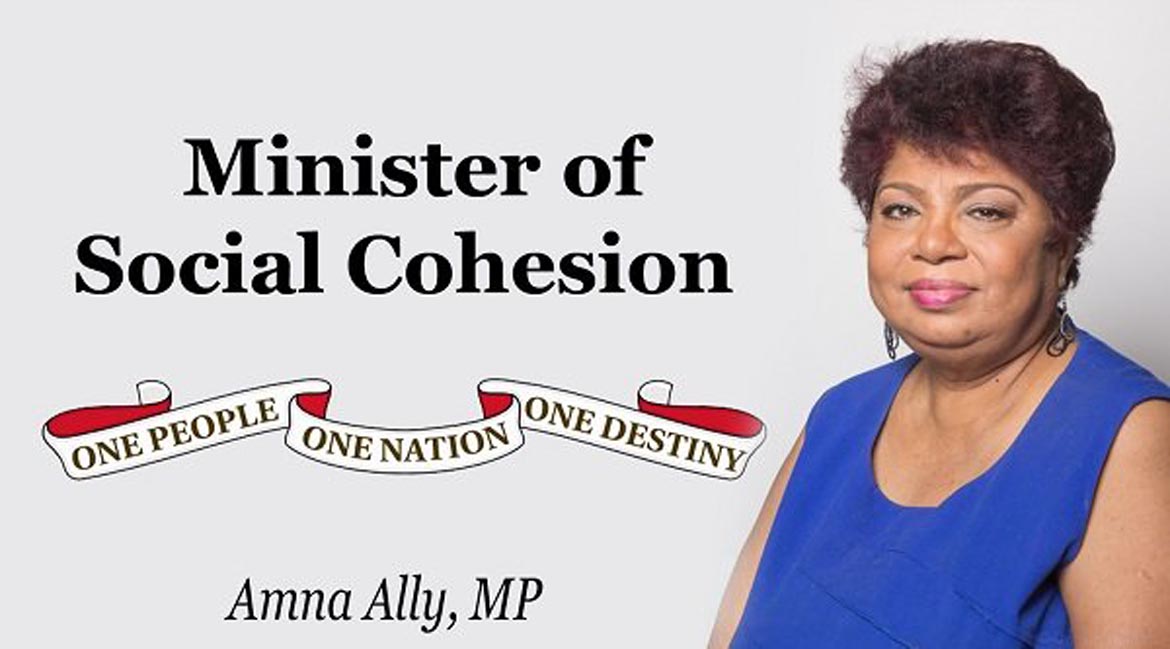 As the Minister responsible for Social Cohesion, I firmly reject the irresponsible and divisive query made by General Secretary of the Peoples Progressive Party (PPP), Mr. Clement Rohee, that the Guyana Elections Commission (GECOM) reveal the ethnicity of its employees.
It is a sad commentary that the PPP has chosen to once again divide this nation on the basis of ethnicity. The sooner politicians realise that we are all Guyanese and resist attempts to divide Guyana along ethnic lines, the sooner Guyana will be taken to a higher level in fostering social cohesion.
It is indeed unfortunate that the PPP's General Secretary resorted to the politics of division in his examination of the employment practices at GECOM.
The labour laws of Guyana are clear, there must be no discrimination in hiring based on race, gender or religious belief. We are confident that GECOM has followed and continue to follow the law of the land.
It is therefore ridiculous for Mr. Rohee to trump-up this question of ethnicity which has the potential of further dividing us as a nation.
Let me take this opportunity to inform the General Secretary of the PPP that this government believes in equal opportunity for all. We believe that employment opportunities must be given to those who satisfy the requirements for the positions for which they apply. We want opportunities for all Guyanese. We expect that those who are qualified for positions are going to be the earners of opportunities.
-2-
As Social Cohesion Minister I call on the PPP and its General Secretary to discontinue their efforts to divide the Guyanese community with the ploy of ethnic discrimination.
Under this A Partnership for National Unity + Alliance For Change (APNU+AFC) Government our goal is to promote National Unity. We want long lasting love. We want our Guyanese brothers and sisters to see ourselves as one, working together to build One Nation, and a better life for all. I call on you (Mr. Rohee), not to instigate racial prejudice, but instead let us work together to make Guyana a better place.