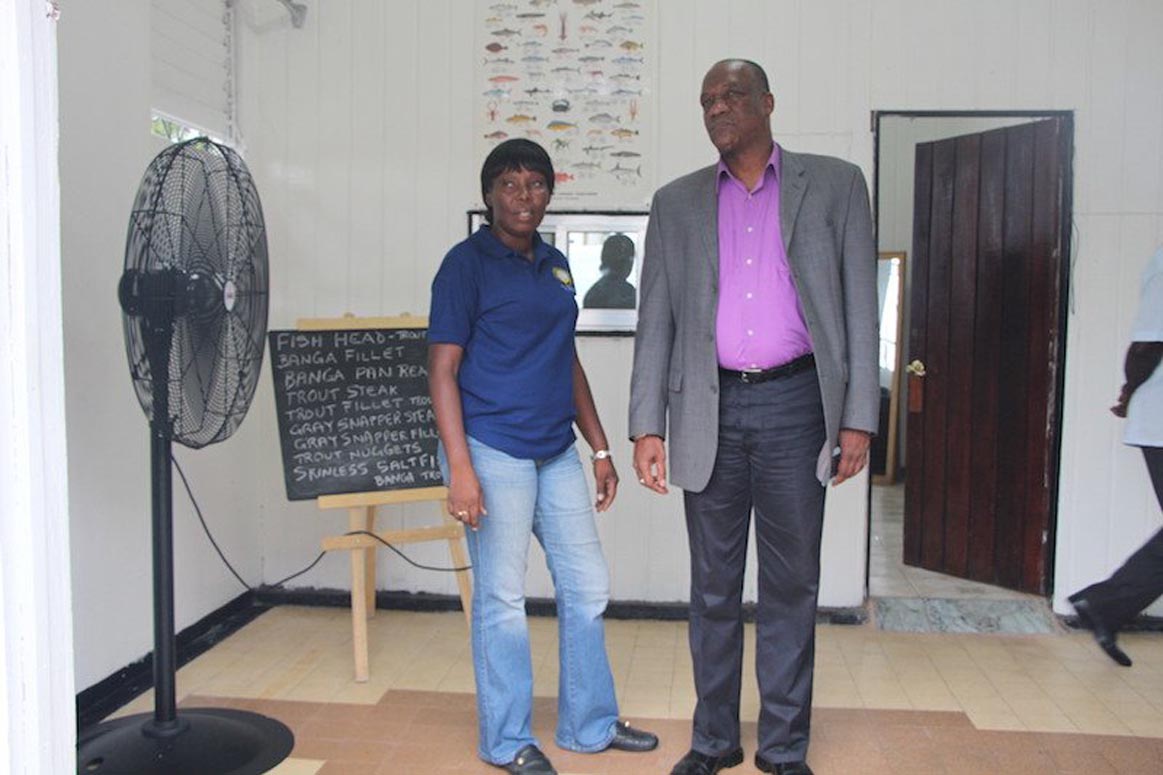 Georgetown, Guyana – (November 12, 2015) Minister of State, Joseph Harmon, earlier today, conducted a tour of Global Seafood Distributors, where he got a firsthand look of the daily operations of the facility, which provides employment for about fifteen persons in the West Ruimveldt area. The tour was conducted by Chief Executive Officer of the Company, Mrs. Allison Butters-Grant, who had extended the invitation to Minister Harmon, some time ago.
Following the tour, Minister Harmon said he is pleased with the operations as the Government is keen on supporting "productive activities and productive enterprises". He lauded Mrs. Butters-Grant for the contribution, not only to the community in which the company operates, but also the country as a whole. "I'm very proud of the work being done here I have seen massive transformation. This is a company that we are proud of and we want to give them the support of the Government so that they can expand," Minister Harmon said.
Global Seafood Distributors has been in operation for just over a year and currently offers employment to both men and women, who clean, package and prepare fish for local supermarkets and for export. Mrs. Butter-Grant said in the coming months, with support from the Ministry of Agriculture and Ministry of Business, she is hoping to expand and start producing more value added products since space is a major impediment.
Pictured here are, Minister of State, Hon. Joseph Harmon and Chief Executive Officer of the company, Mrs. Allison Butters-Grant during a tour of the facility.