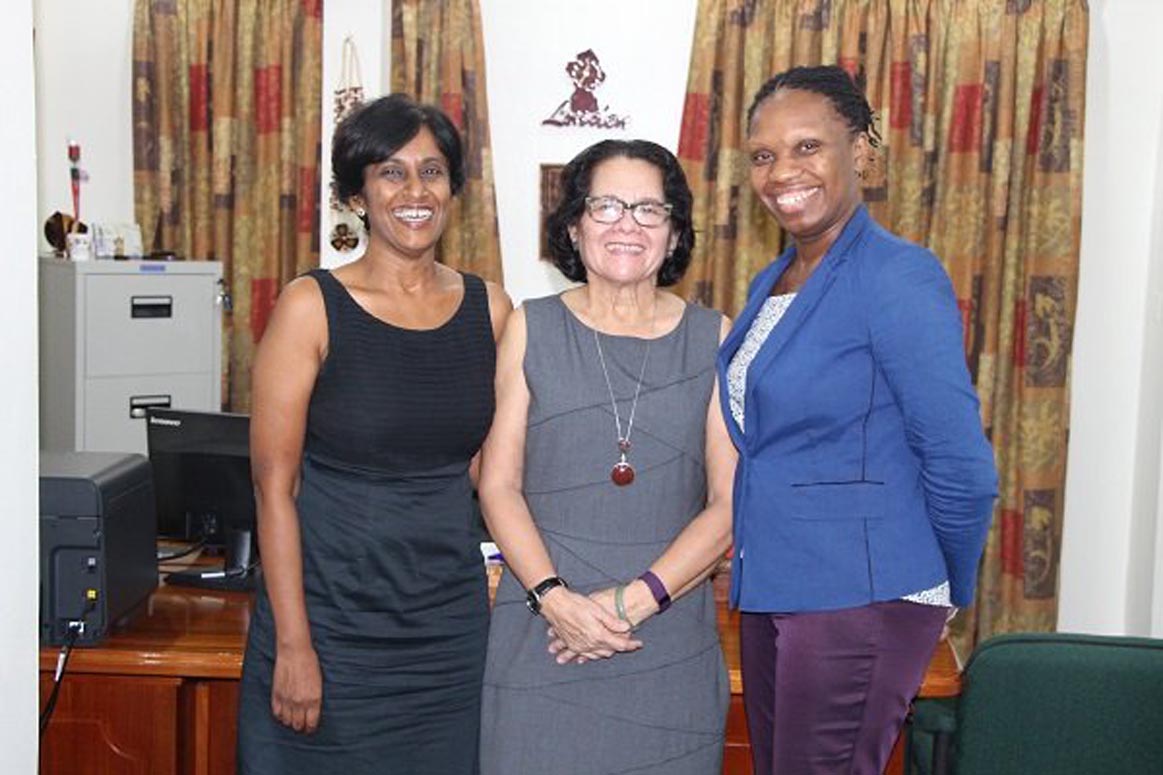 Georgetown, Guyana – (November 12, 2015) First Lady Mrs. Sandra Granger, earlier today, met with Executive Member of Health and Educational Relief Organisation (HERO), Dr. Mallika Mootoo and the organisation's Vice President, Dr. Andrea Lambert. Mrs. Granger has been working extensively to build partnerships with groups and organisations, which are focused on reaching the most vulnerable in the society.
This recent meeting is a part of that partnership building effort and allowed for the First Lady to be briefed on the services offered by the organisation and how collaborative efforts may benefit target groups. HERO is a non-profit organisation, which is registered in the United States of America and has been providing healthcare and other services to Guyana and other developing countries since 2000.
Pictured here are, (from left) Dr. Mallika Mootoo, Executive member of HERO, First Lady Mrs. Sandra Granger and Dr. Andrea Lambert, Vice President of HERO, following their meeting at the Office of the First Lady.