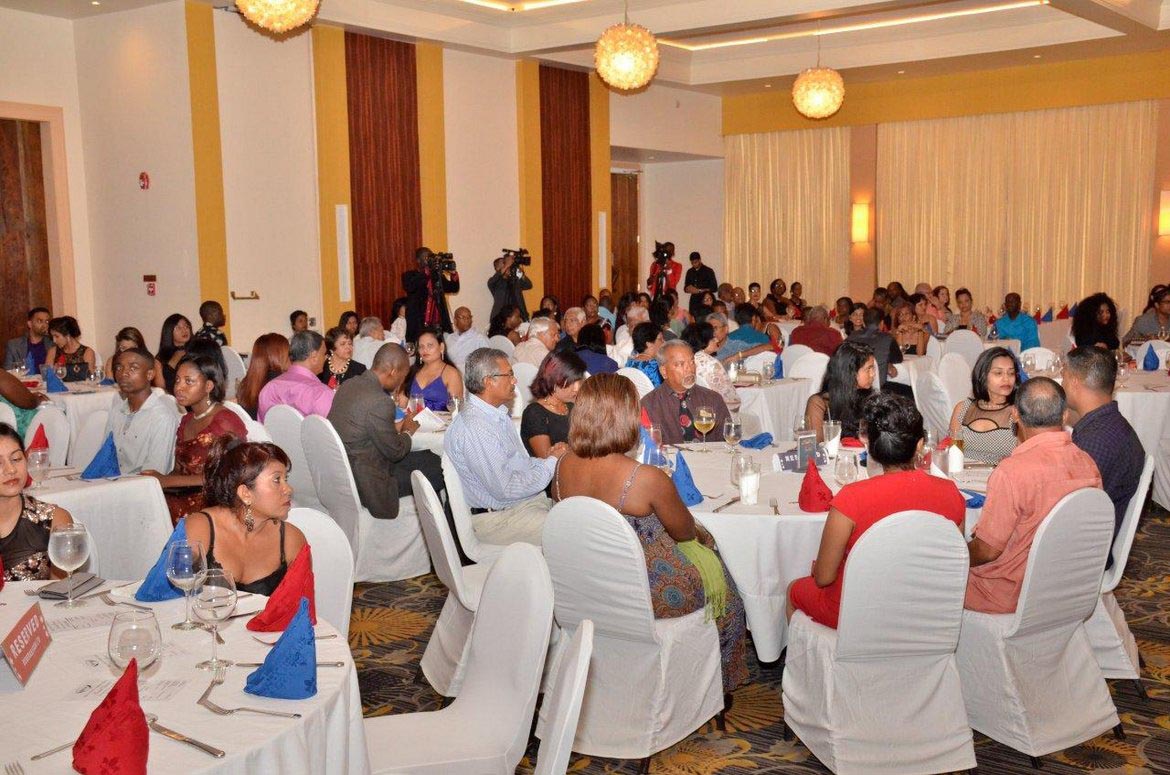 Georgetown, Guyana – (November 7, 2015) President of Guyana, His Excellency Brigadier David Granger, and First Lady Mrs. Sandra Granger were the guests of honour, earlier this evening, at the Radio's Needy Children's Fund (RNCF) annual dinner at the Pegasus Hotel.
Showing their support and recognising the work done by the organisation, the First Couple participated in the dinner, which is held to raise funds for the organisation's annual Christmas activities to bring cheer to the less fortunate.
Reflecting on the work of the organisation, Molly Hassan, Chairman of RNCF, said the organisation has evolved over the years, moving from merely hosting a single Christmas party for children, to hosting parties in each administrative region. It also conducts a feeding programme, a scholarship programme, distributes monthly care packages and based on request, assistance for medical expenses, education, health, social and welfare services. This year, the organisation will be, for the first time, providing Christmas cheer to children in Regions Nine and Two.
December will make it 61 years since the RNCF has been in operation and has been offering humanitarian service to Guyana.