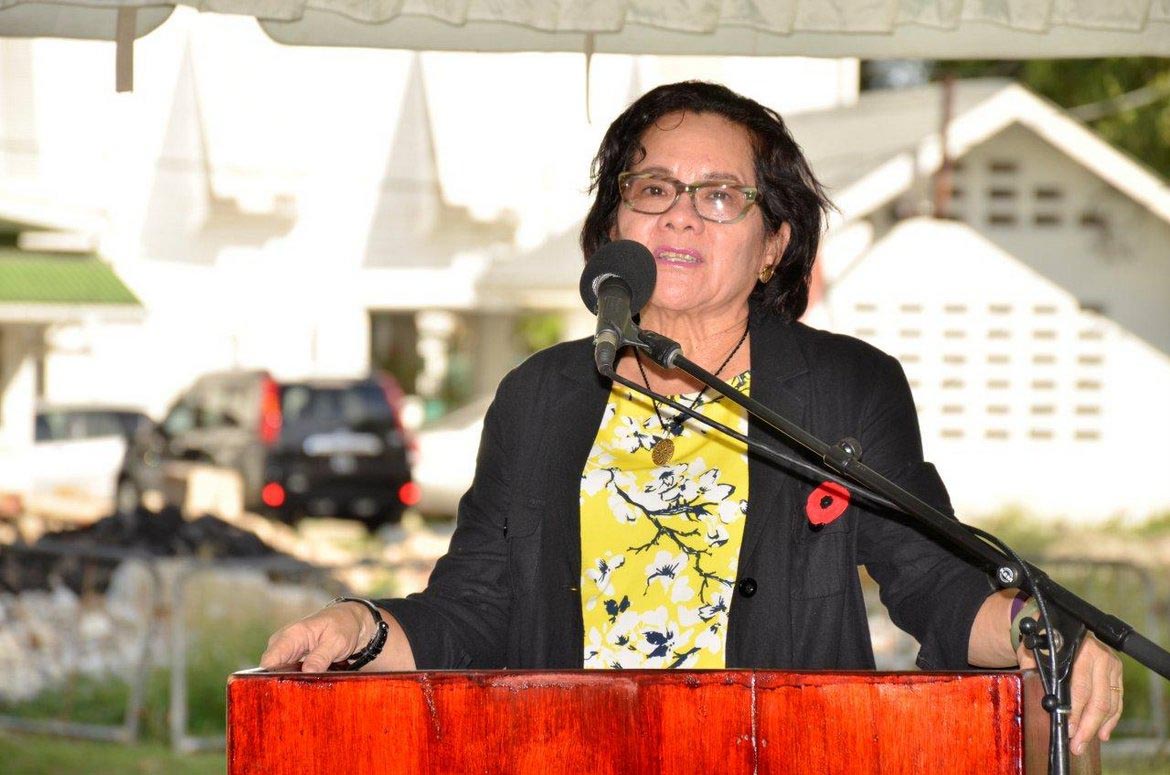 Georgetown, Guyana – (November 6, 2015) Twenty-eight women and five men, who successfully completed the "Self-Reliance and Success in Business Workshop", today, received certificates at a graduation ceremony, hosted by President David Granger and First Lady Mrs. Sandra Granger at their official place of residence, State House. The workshop, which is aimed at building business entrepreneurship and empowering individuals to become self-reliant, was initiated under the auspices of the First Lady's Office.
Minister of Social Protection, Volda Lawrence, Minister of Business, Dominic Gaskin, Minister of State, Joseph Harmon, Minister of Social Cohesion, Amna Ally, Minister within the Ministry of Indigenous Affairs, Valerie Garrido-Lowe and Mrs. Seeta Nagamootoo, wife of Prime Minister Moses Nagamootoo, was present at the ceremony.
The first workshop was launched at Good Hope, East Coast Demerara with a batch of 12 women and was later taken to Blue Berry Hill, Linden where a total of 21 persons benefitted.
Speaking at the graduation ceremony, the First Lady said that the response to these workshops has been overwhelmingly positive and that many persons and organisations have indicated their willingness to collaborate with her Office to extend the programme to communities in the hinterland, Berbice and Essequibo.
First Lady Mrs. Sandra Granger addressing the participants at the graduation ceremony
Meanwhile, Minister Gaskin, who delivered the feature address, said that programmes such as this one, contribute significantly to the national effort in the fight against poverty and the hopelessness and misery that results from the inequality of opportunity that has plagued our society for many years.
He explained that the Government inherited an economy that simply could not provide jobs for every able-bodied citizen. He said that in order for Guyana to develop, those who cannot find jobs should not shy away from learning new skills and venturing into businesses of their own.
The Minister told the participants that while entrepreneurship is encouraged, they must not be oblivious to the risks that come with owning a business. He said that many have people lost their life savings because not every business guarantees a profit and this is why focus must be placed on careful planning, a skill that was taught during the workshop.
"This programme aligns itself well with one of the five main goals of the Ministry of Business, which is to increase the economic opportunities and capabilities of vulnerable groups and individuals," Minister Gaskin said.
This is achieved through the work of the Small Business Bureau, a semi-autonomous body, which falls under the responsibility of the Ministry of Business. The Minister urged the participants to seize the opportunities that are available to qualifying businesses.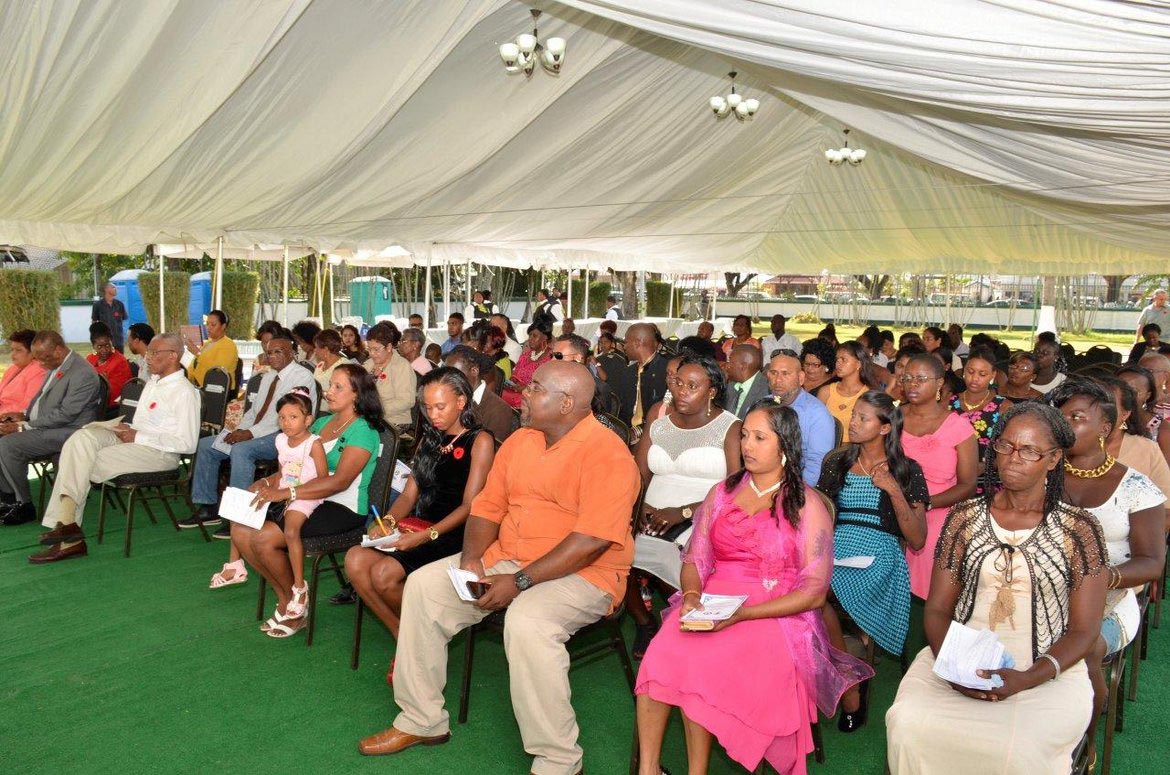 Participants who successfully completed the "Self-Reliance and Success in Business Workshop"
These opportunities include: a collateral guarantee facility, which guarantees 40 percent of the loan amount that allows for a reduction in the amount of collateral that businesses have to put up; an interest subsidy scheme, which would reduce the amount of interest; and a grant scheme to assist vulnerable persons to access financing for existing business ventures.
Facilitator of the Workshop, Wayne Barrow from Interweave Solutions, told the participants that they will be a great influence to members of their communities. He said that businesses, communities and the home are all interwoven and once individuals become self-reliant, all are positively affected.
Interweave Solutions is a non-governmental organisation that helps local organisations and congregations in developing countries to create self-reliance by providing them with the necessary training to implement and promote their own business plans.
A few of the participants outlined their business strategies in accordance with the six 'Ps' that they have been taught. These are: Planning, paperwork, products, promotion, price and process.