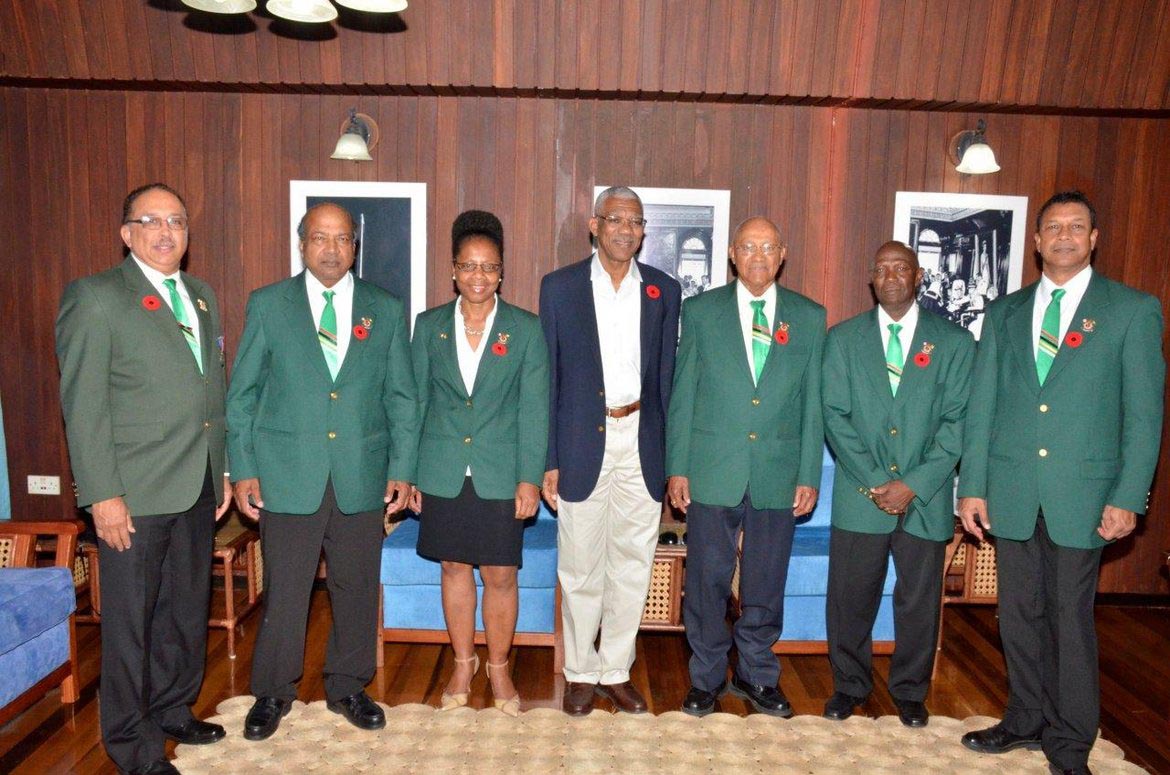 Georgetown, Guyana – (November 06, 2015) President of Guyana, His Excellency Brigadier David Granger, was today paid a courtesy call by members of the Guyana's Ex-Soldiers Association of Canada. The group, which was led by the President, Michael Narain, presented the Head of State with a plaque, showing appreciation for his service over the years to Guyana.
In 1983, a group of Veterans, residing in the greater Toronto area saw the need for an association that would allow Guyanese ex-military personnel and their families to socialise, reminisce and share information that would be beneficial to the group. This resulted in the formation of the Guyana Ex-Soldiers Association (Canada).
In Picture (from left), John Da Silva, Pertab Singh, Ingrid King, President David Granger, Cecil Martindale, George Blair and the Association's President Michael Narain, during their engagement.