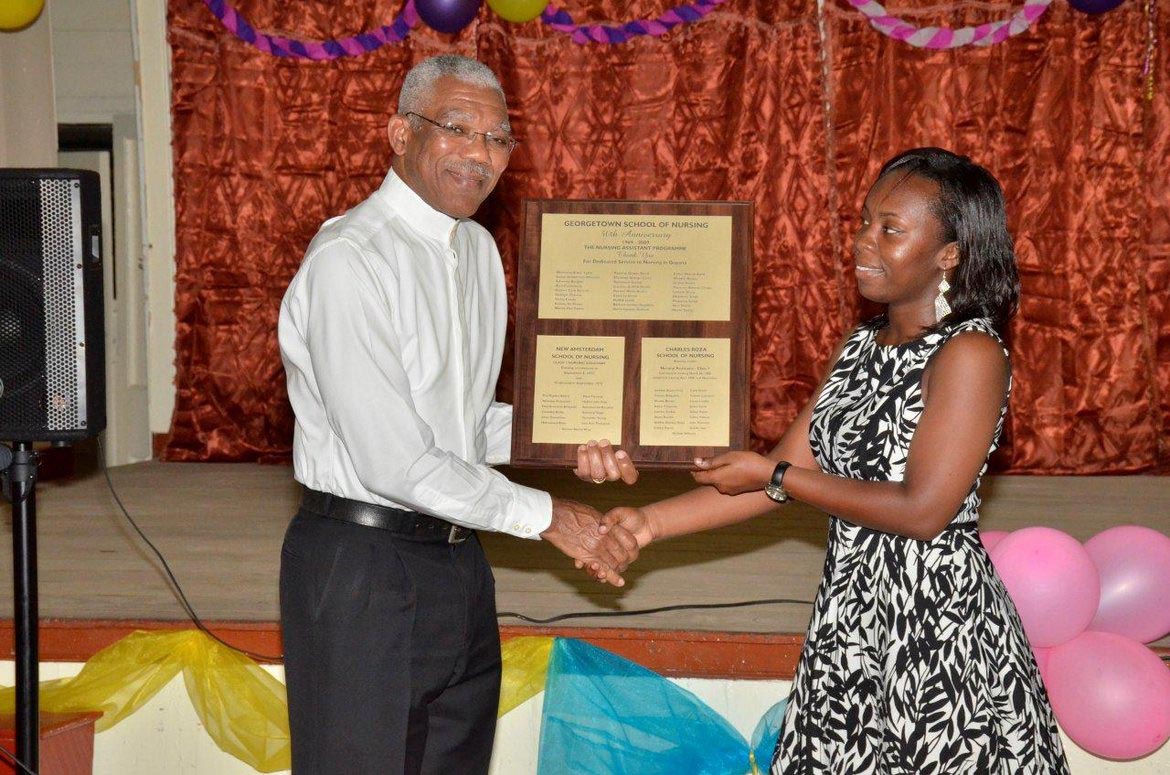 Georgetown, Guyana, (October 29, 2015) – President David Granger, last evening, attended a dinner and award ceremony to mark the 46th anniversary of the official recognition of nursing assistants in Guyana. The event was held at the Guyana Nurses Association building on Charlotte and Alexander Streets.
Nursing assistants from the Georgetown Public Hospital Corporation (GPHC), Linden Hospital Complex and the New Amsterdam Hospital were among the guests of honour at the event.
Principal tutor at the Georgetown School of Nursing, Cleopatra Barkoye said that members of the healthcare fraternity, doctors included, cannot work without the aid of nursing assistants. Barkoye herself, started as a nursing assistant some 25 years ago.
"Every registered nurse, whether you work at a clinic, a bedside, at a home or in the industries, we all need nursing assistants," she said.
A number of awards were handed over to nursing assistant tutors, many of whom have given decades of dedicated service in the field of nursing.
The Guyana Nursing Association was established in 1928 and was registered in 1930 as a professional association under the Friendly Societies Act. It has three branches: East Berbice, Linden, and West Demerara.
Vice President of the Guyana Nursing Association, Teona Greene-Eririogu receiving a plaque from President David Granger