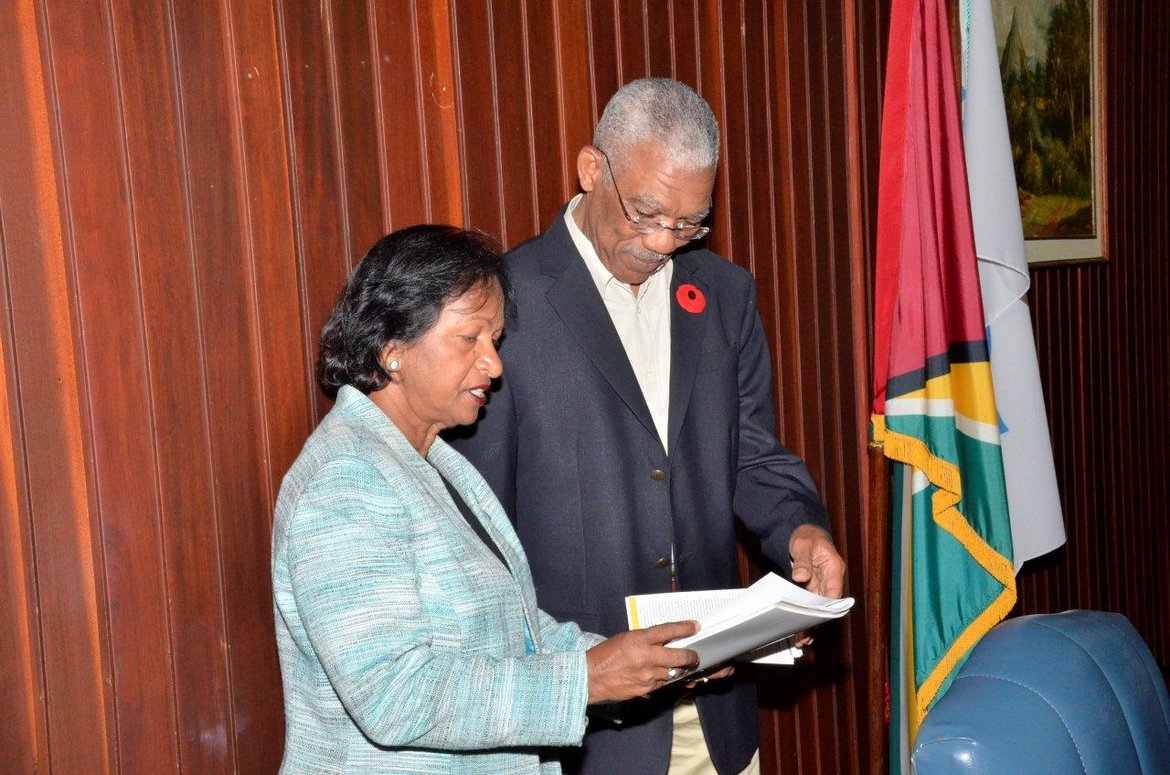 Georgetown, Guyana, (October 28, 2015) – Members of the Women and Gender Equality Commission (WGEC) paid a courtesy call on President David Granger at the Ministry of the Presidency this afternoon.
During the meeting, Chairperson of the Commission, Indra Chandarpal handed over to the President, the Commission's annual report, which is tabled annually in the National Assembly. She also presented him with a copy of the WGEC's five year strategic plan.
The WGEC is a one of the Rights Commissions appointed by the Parliament to promote research and recommend issues related to women and gender equality.
Chairperson of the Women and Gender Equality Commission, Indra Chandarpal handing over the Commission's annual report as well as its five year strategic plan to President, His Excellency Brigadier David Granger