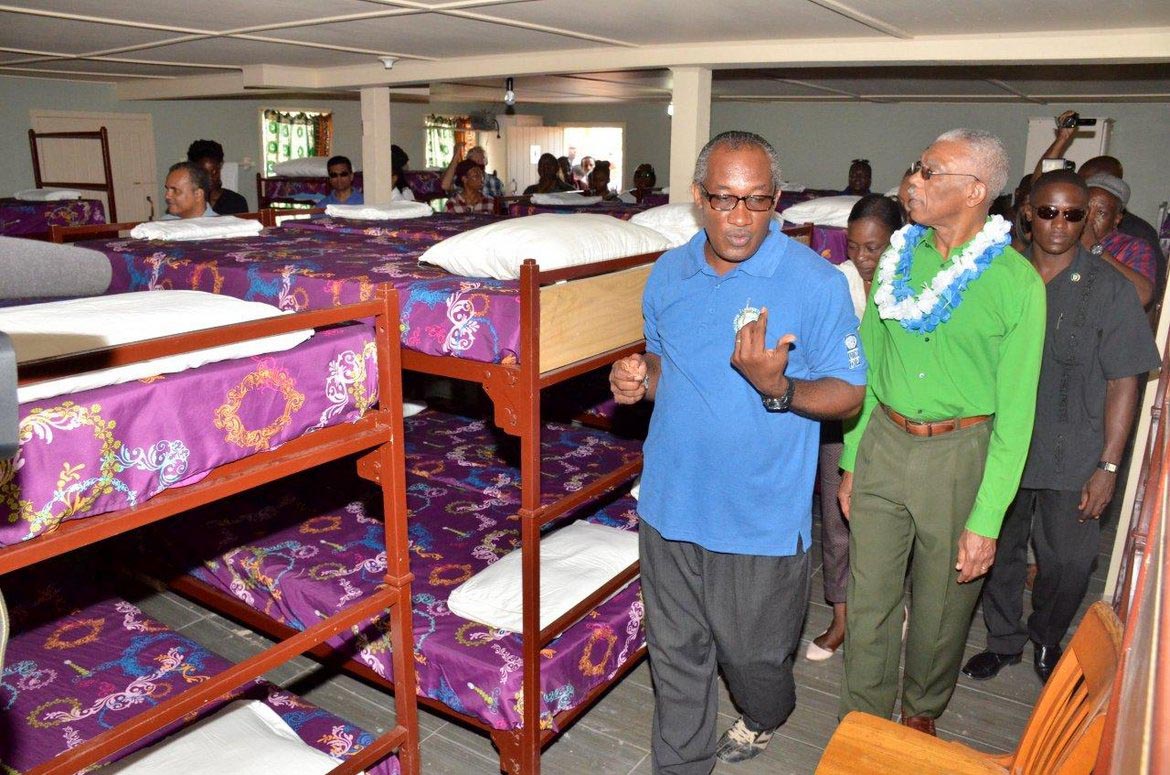 Georgetown, Guyana – (October 26, 2015) The role which communities, non-governmental and civil society organisations play in bridging governance gaps, was brought to the fore by President of Guyana, His Excellency Brigadier David Granger as he joined in celebrating with St. Francis Community Developers on the occasion of the 29th anniversary of the organisation. The event was held last Sunday, at the St. Francis Community Developers Headquarters, Port Mourant, Corentyne.
In his remarks, the President said organisations such as St. Francis have a decisive role to play in animating development within communities. The President, describe these and other similar organisations as conduits, through which the benefits of growth can flow to local people. "These groups have the knowledge of local conditions; they are in touch with the needs of the people. Their leaders are drawn from the communities. Their familiarity with local conditions and these organisations can effectively mobilise resources for community development," President Granger pointed out.
He added that Community organisations are also indispensable partners in addressing social ills as governments cannot do it alone.
President of Guyana, His Excellency Brigadier David Granger and President of St. Francis Community Developers, Alex Foster, during a tour of the dormitory facility at the new St. Francis Guest House.
"Here in Berbice we have received reports of social ills such as; alcoholism, drug abuse, domestic violence, suicide and teenage pregnancies. We need NGOs to partner with government and other civil society organisation if we are to bring this scourge to an end," President Granger said.
According to President Granger, Guyana needs effective community and civil society organisations, since they give a voice to the ordinary citizens. "These organisations represent an important constituency, they are often the voice of the common man, and these voices cannot be ignored."
The President explained that the capacity and training of NGOs and community organizations must be boosted so that they can improve the services they provide to communities and better manage their operations. On the issue of obligations, President Granger said his administration is committed to ensuring that NGO's are accountable for the funds they solicit and receive. "We would like to ensure that there are adequate safeguards against these organizations becoming conduits for the illicit funds" the President said. Further on the topic of mobilization, President Granger explained that the government is prepared to assist in the mobilisation of support for NGOs by offering limited financial incentives. Such a system, he said will remove favouritism and replace it with measures aimed at supporting their work.
"St. Francis Community Developers has become a model community organisation. It has earned and enjoys significant support, as is evident here. The presence of its collaborating partners, which include international donor organisations, the diplomatic community and local businesses and civil society groups, testifies to the high public esteem in which SFCD is held," the President said.
"Over the decades, this NGO has demonstrated its commitment to the region, has demonstrated its service to the population; we want to see more like yours. We want to see more NGO's working to enhance living conditions to remove inequalities and to overcome the problems," President Granger added.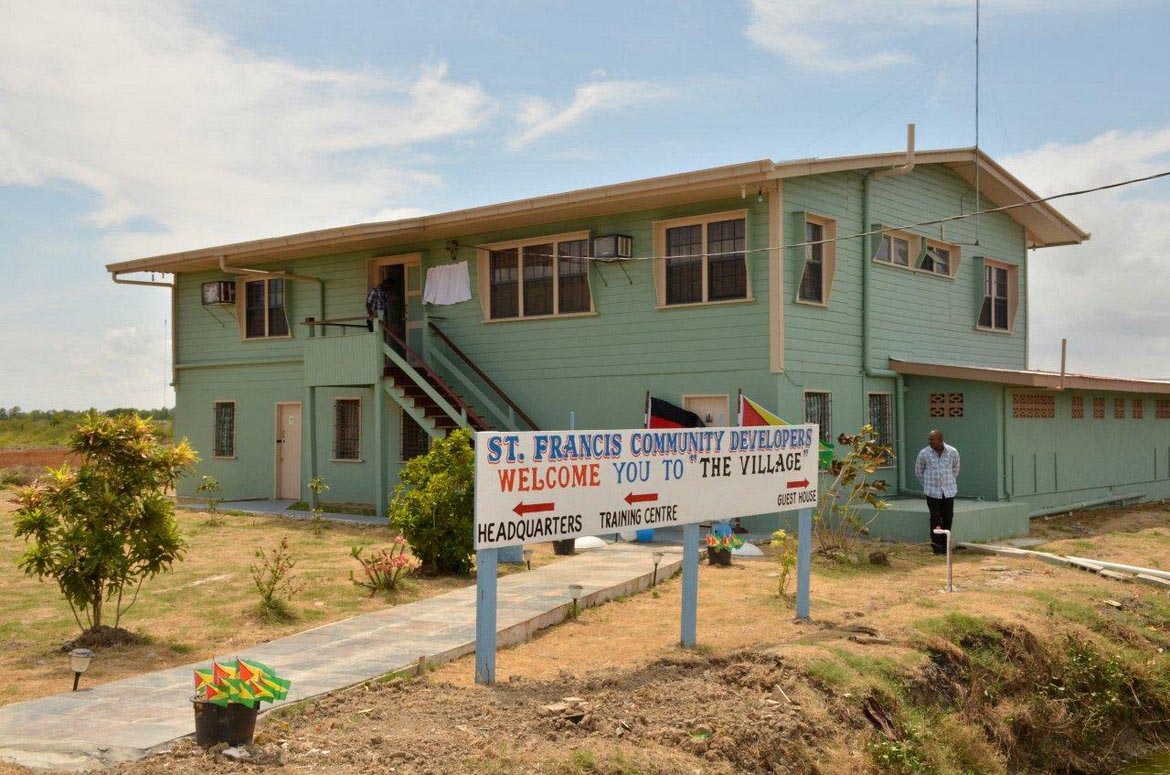 The newly constructed St. Francis Guest house and dormitory facility, at Port Mourant, Berbice.
St. Francis Community Developers was first established as a religious youth group. It then developed a library service for young people within the community and has since expanded over the years; providing a wide range of support services to other community organisations. This group was recently identified and documented as a best practice organisation in the Region by the Commonwealth Youth Programme (CYP).