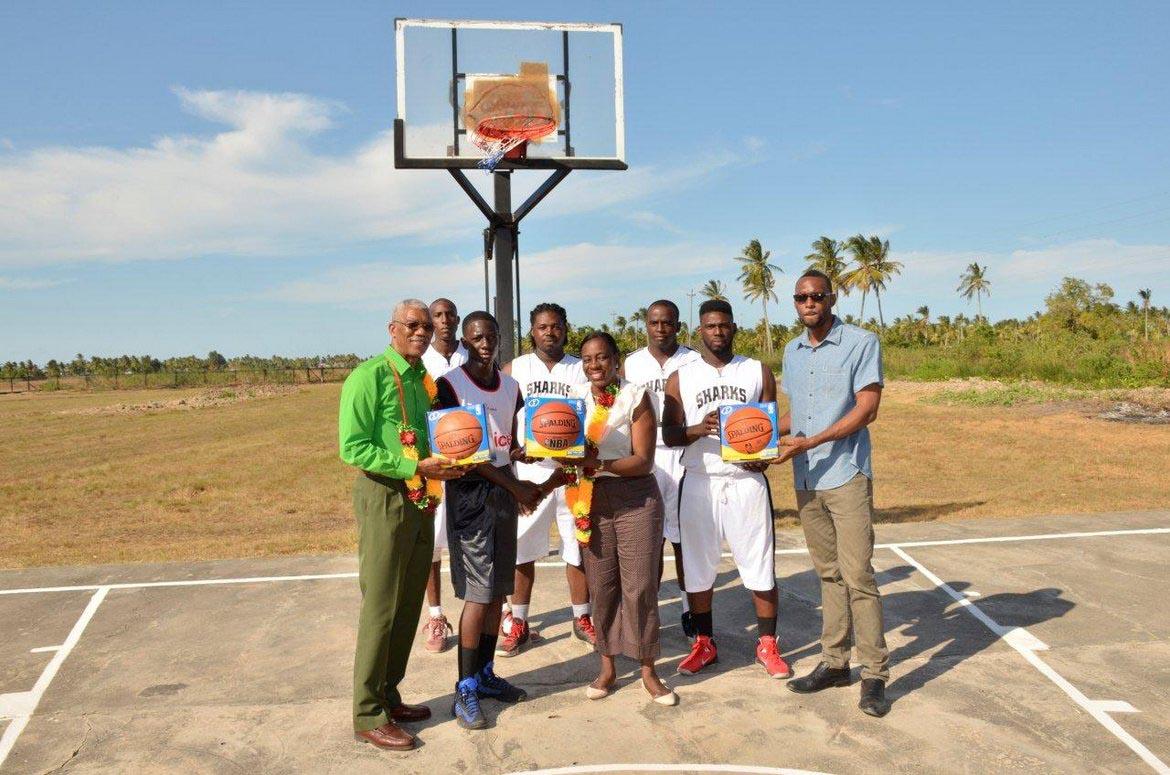 Georgetown, Guyana – (October 26, 2015) President David Granger urged residents of Fyrish, Corentyne to take responsibility for the development of their community even as he participated in the commission of a basketball court and pavilion.
The Head of State spoke extensively on the importance of community involvement for further community development. He was joined by Minister within the Ministry of Education, Nicolette Henry and Director of Sport at the commissioning ceremony on Sunday.
President of Guyana, His Excellency Brigadier David Granger, Minister within the Ministry of Education Nicolette Henry and Director of Sport Christopher Jones as they handed over basketball gear to the Fyrish team at the commissioning of the court.
In his remarks on the occasion, the President stated that his Government will provide support and financial assistance as far a possible but noted that while there is need for central government's intervention there is a greater need for active community involvement. "I am afraid of embarking on governmental intervention in communities unless the communities see themselves as partners and not as beneficiaries of handouts. We know central government must be involved but if we are to build the spirit of community development, you the resident must become involved," President Granger stressed.
With high level of community involvement, the President said, will come along a greater sense of pride, appreciation and ownership for projects within communities.
"People intuitively believe that Government own must come and help them, but let us build that culture through education that we must help ourselves. Let us attempt to do what is being done in other areas. We have to educate our villagers they must get up and work toward the acquisition of resources and assets," the President said.
Equally important too, the President said is the need for an excellent community organisational structure, a greater grasp of mobilisation and better understanding of obligations. "You have a proud tradition but don't let pride degenerate into a pride of dependency," President Granger urged the residents of Fyrish.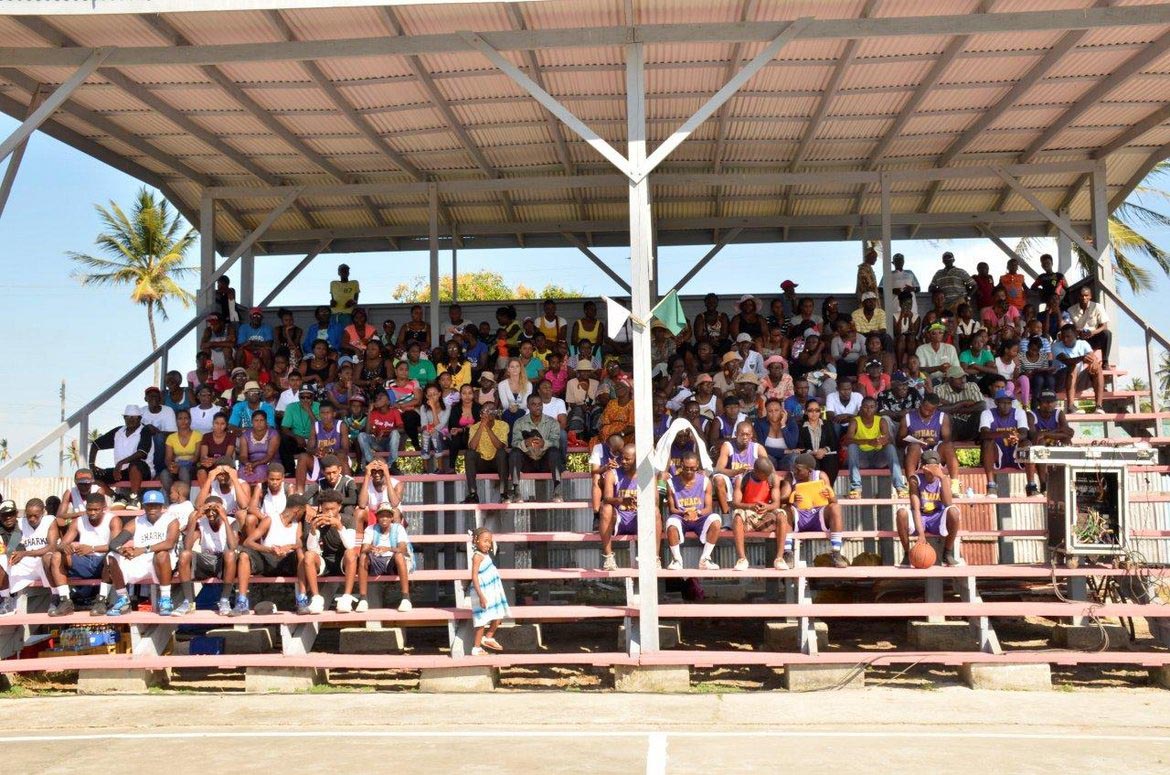 Members of the Fyrish Basketball team and other residents of the community seated in the new pavilion, which was commissioned, by President Granger.
The basketball Court was procured on 2010, while the pavilion was constructed under the President's Youth Choice Initiative. The fencing for the facility was completed under the Culture Ministry's One Million Dollars Community ground enhancement project. Basketball equipment was donated by National Sports Commission, at the event.