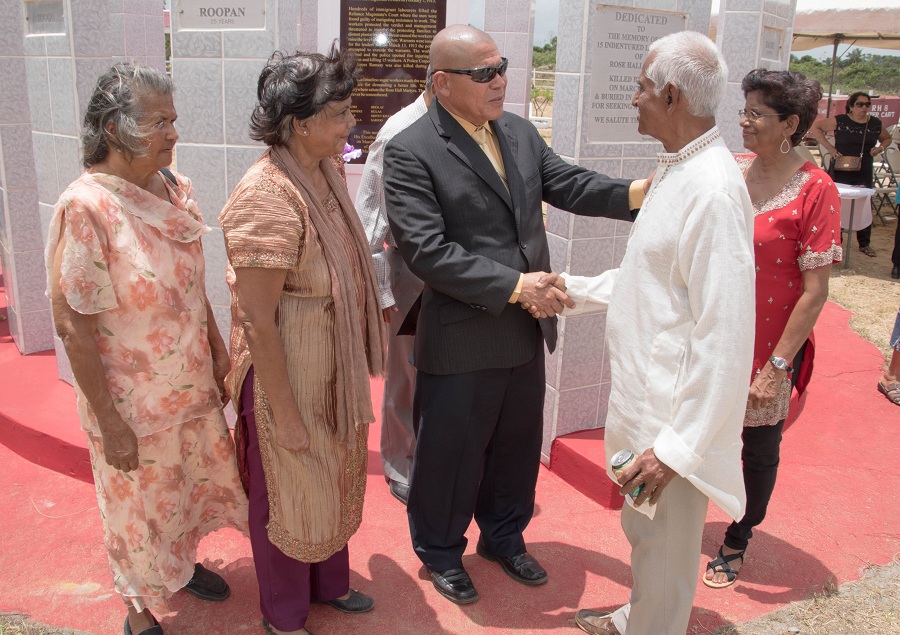 Georgetown, Guyana – (October 24, 2015) Declaring the need for a change in the approach to youth development in Guyana, President David Granger called on the President's Youth Award Republic of Guyana (PYARG) to place greater focus on education, this afternoon, at the National Cultural Centre, where Over 600 youths across the country received awards: 48 gold, 146 silver, and 408 bronze.
Speaking at the 17th Award Ceremony of the PYARG, the President said, "Education, employment and entrepreneurship must be emphasised as a critical aspect of youth development. Youth schemes such as the PYARG must place greater stress on education if it is to satisfy the needs of our large youth population."
Noting that a principal objective of his government is the creation of more jobs for more young people, President Granger stressed the importance of focusing the resources of the country on ensuring that young people are prepared to meet the needs of the country and inherit, not just the future, but a good life.
The Head of State criticised the President's Youth Choice Initiative, noting that the programme, which was launched about 15 years ago, had little to show for the millions of dollars that were expended. He said, "PYARG's focus, therefore, has to be to be on the type of education that prepares youths for employment. Most particularly, youths must be exposed more intensively to information technology and entrepreneurship to enable graduates to start-up their own businesses and become independent."
Gold, bronze and silver awardees of the President's Youth Award Republic of Guyana (PYARG) programme at the National Cultural Centre
Significantly, the President called on the PYARG to help develop young people who are able to create businesses in the areas of services, small-scale manufacturing and agriculture.
PYARG's Executive Officer, Astell Collins described the youth development body as a "great movement". He added that Guyana is on the precipice of greatness and this programme presents a golden opportunity for youths to participate in development and nation-building.
Meanwhile, gold awardee from Region Six, George Stanley expressed his appreciation to the PYARG for what he described as "the most rewarding experience of his life". He explained that in order acquire a bronze award, participants must complete a period of six months in the programme, silver-12 months and gold-18 months.
The PYARG has afforded approximately 17,000 youths ages 14-24, with the opportunity to be involved in a number of activities ranging from skills training, community service and physical training, all of which served to enrich and empower them while at the same time benefitting communities.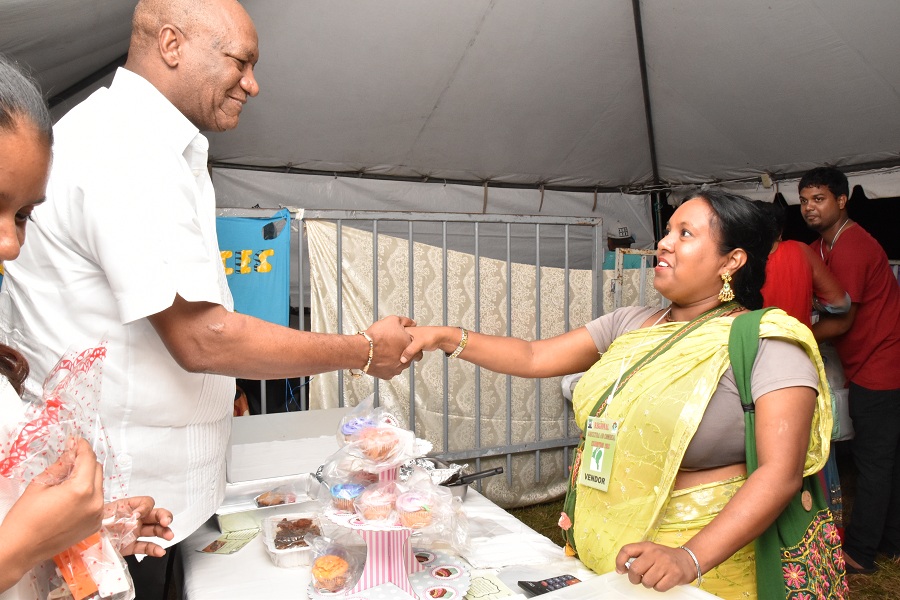 President David Granger receiving a gold award from PYARG's Executive Officer, Astell Collins as the patron of the programme