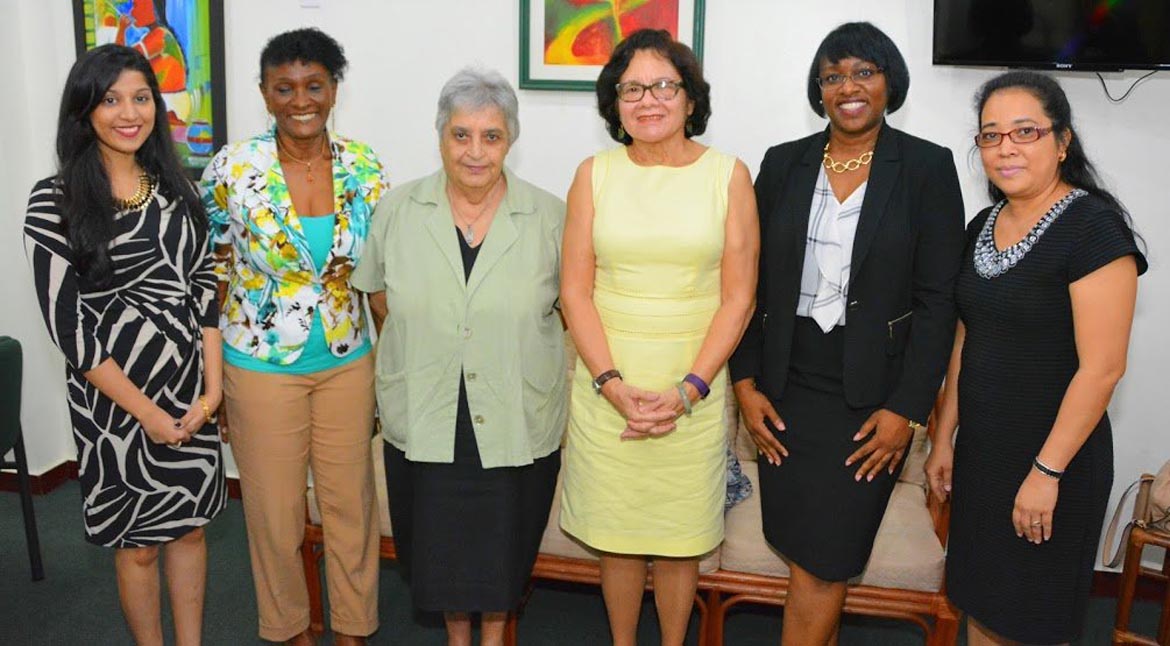 Georgetown, Guyana – (October 25, 2015) Her Excellency, Frist Lady, Sandra Granger today partnered with the Self Reliance Women's Group of Lusignan, East Coast Demerara to commence a clean-up campaign in their communities.
The campaign is one phase of a business/entrepreneurship workshop which was launched last month by the First Lady at the Good Hope Learning Centre. The workshop which is funded by the Office of the First Lady, is conducted by Mr. Wayne Barrow of Interweave Solutions.
The First Lady explained that the model that is being used has been tried and tested by Interweave Solutions and proven to be successful in places like Africa, and parts of Central and South America. The aim is to empower rural women and teach them to manage and sustain their small entrepreneurial ventures. As part of the workshop, the women are required to formulate a community based project for implementation.
"This is the third phase of their programme. It is aimed at giving back to the community while bringing them together and I don't think they could have come up with anything better than this," Annette Roopchand, Administrator of the Good Hope/ Lusignan Learning Centre, where the workshop is currently being held, said.
Kamini Sininaught, President of the group, explained the rationale behind the group's initiative, stating that "the community is a part of our programme. We thought that if we have a business and the environment is not clean, it would affect your business, so we decided to tackle the garbage situation first before we do anything else and we want to do it continuously."
In the meantime, Mrs. Granger praised the initiative while calling for more residents to become involved in such a community enhancement project.
"The women came together and decided that they needed to clear up the garbage in this community and I am happy to see that they are becoming involved in this. They wanted me to see what they were doing and I am happy to be here to give the necessary support. I hope that this will encourage other residents to come out and assist in keeping their communities clean," First Lady Sandra Granger said.
Her Excellency, Sandra Granger with the Self Reliant Women's Group and volunteers during this morning's clean up efforts
The programme will come to an end in November, after which, the women are expected to put together and present their own business plans before approaching financial institutions for the support needed to move forward.
Mrs. Granger said, "A lot of our women don't realise that they do have skills that they can market and be successful entrepreneurs." She noted that programmes like this can unlock the potential of women across Guyana. "We are trying this programme here, we want to encourage the women and empower them so that they use their skills and learn to be successful and make some money in the process. At the end of it, they can put together a comprehensive business plan before approaching agencies for funding," the First Lady said.
Interweave Solutions is a non-governmental organisation that helps local organisations and congregations in developing countries to create self-reliance by providing them with the necessary training to implement and promote their own business plans.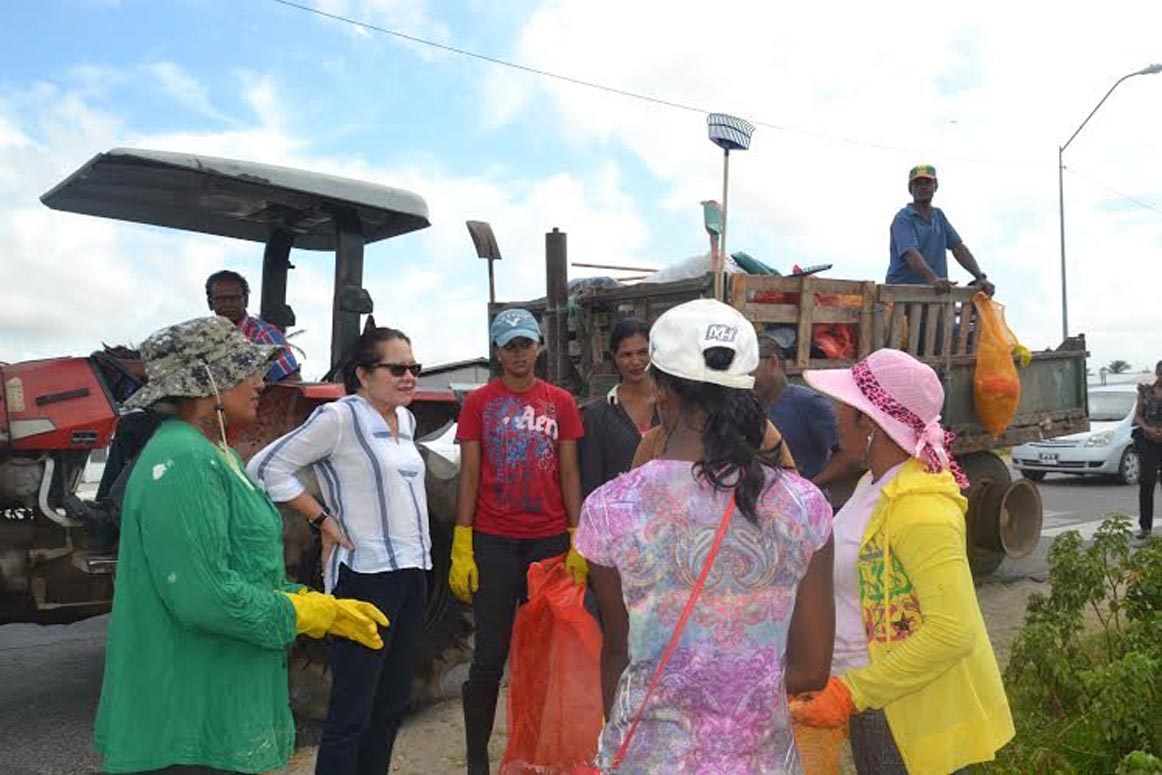 Mrs. Granger sharing a moment with the women during the clean up in Lusignan this morning.