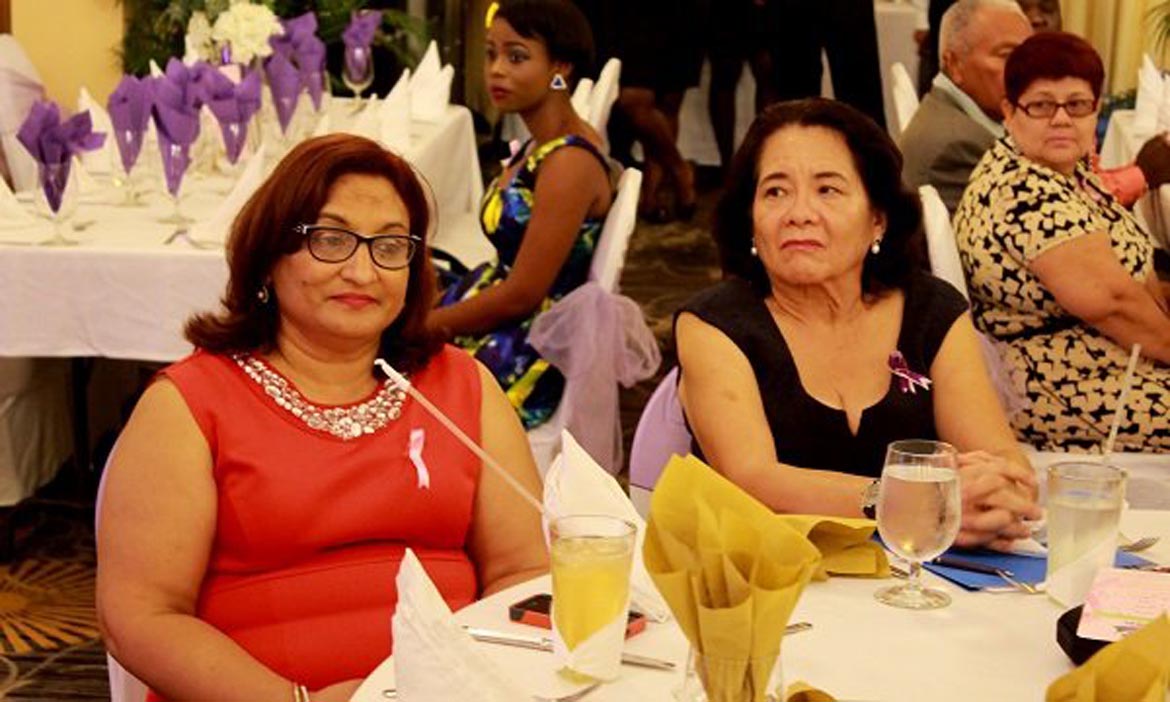 Georgetown, Guyana – (October 23, 2015) First Lady Sandra Granger, has issued a call for those responsible for statutory rape to be pursued and prosecuted to the full extent of the law.
Addressing the gathering at the Guyana Responsible Parenthood Association's (GRPA) Fundraising Dinner on Thursday evening, at the Pegasus Hotel, Mrs. Granger pointed out that in Guyana, teenagers are giving birth, while the perpetrators are walking away without facing any consequences for their irresponsible actions. To this end, the First Lady said that there must be no excuses in finding the culprits and having them prosecuted.
"This is where the might and majesty of the law must come into play. Sexual intercourse with a child under 16 is statutory rape and all loopholes must be closed. I do not want to hear any excuses… like he didn't know the girl was under aged. Yes we do have adolescent school boys fathering children but in many cases girl children are forced to have sex with older men or forced by family members to become a sex worker," Mrs. Granger said.
Director of the Guyana Responsible Parenthood Association (GRPA) Patricia Sheeratan-Bisnauth and First Lady, Sandra Granger at the dinner last evening.
Often, she said, the victims of these situations lack the critical information on sexual reproductive health (SRH) including contraception and STIs and as such, become vulnerable and this must be rectified. The first lady called for improved and equitable access to sexual reproductive health services for young girls and boys, in an effort to reduce the incidence of teenage pregnancy and Sexual Transmitted Infections (STIs) in Guyana. Mrs. Granger praised the work of the organisation in reaching out to teenagers with sexual reproductive health and family planning education.
"The GRPA has done and continues to perform a valuable service to Guyana by providing a service such as this… The importance of these services cannot be over emphasised. By informing our young people, we are protecting and keeping them safe," First Lady, Sandra Granger said.
Describing the challenge in the region, the First Lady said, "Guyana with Belize and Jamaica records the highest number of adolescent pregnancies in the Caribbean Community. There is a lack of information of sexual reproductive health and responsible parenthood especially for our young teenage girls. There is a lack of antenatal classes which, if provided, significantly improves the health outcomes for baby and mother. We must have education on SRH and family planning before any child becomes sexually active".
She noted that with education on sexual reproductive health and family planning, young girls and women, are more informed and able to make choices which will not only assist them in their personal growth but will also save the country, valuable resources.
"Responsible parenthood and family planning has many benefits. These are in the areas of employment opportunities, financial security, stability, more decision making power, and opportunities to join social and civic organisations, earning power and independence among others," she said.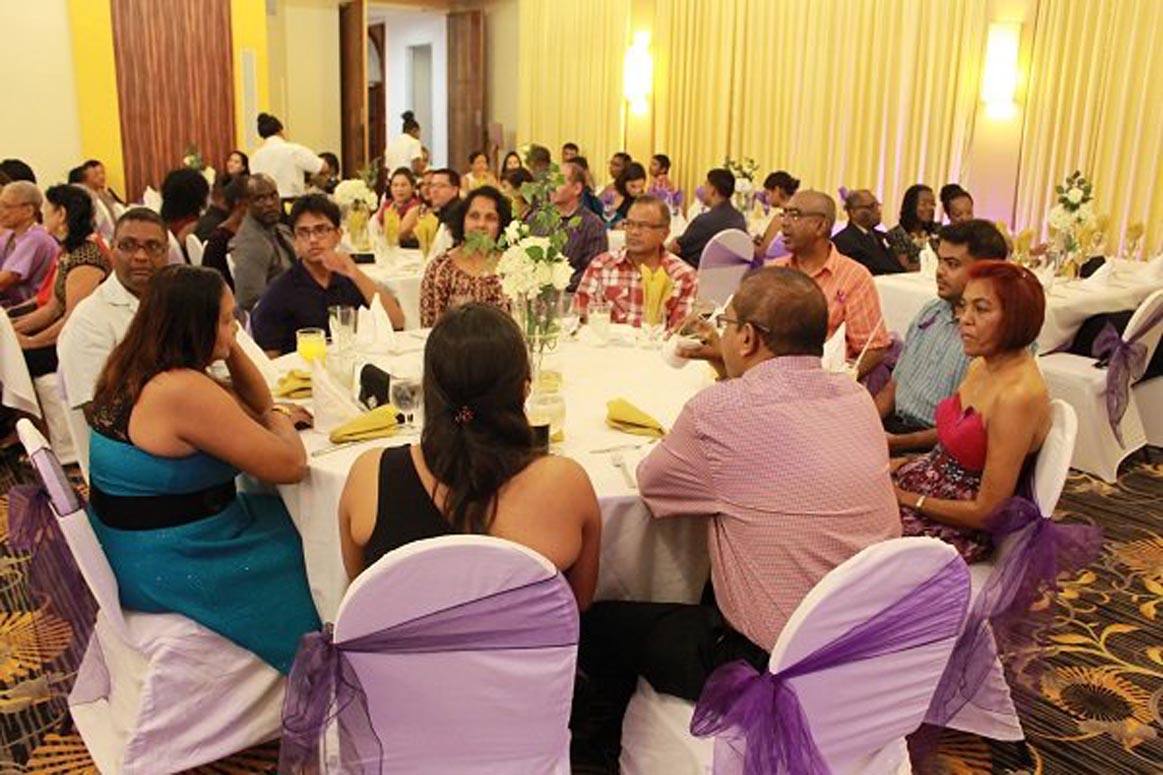 A section of the gathering at the fundraising dinner last evening.