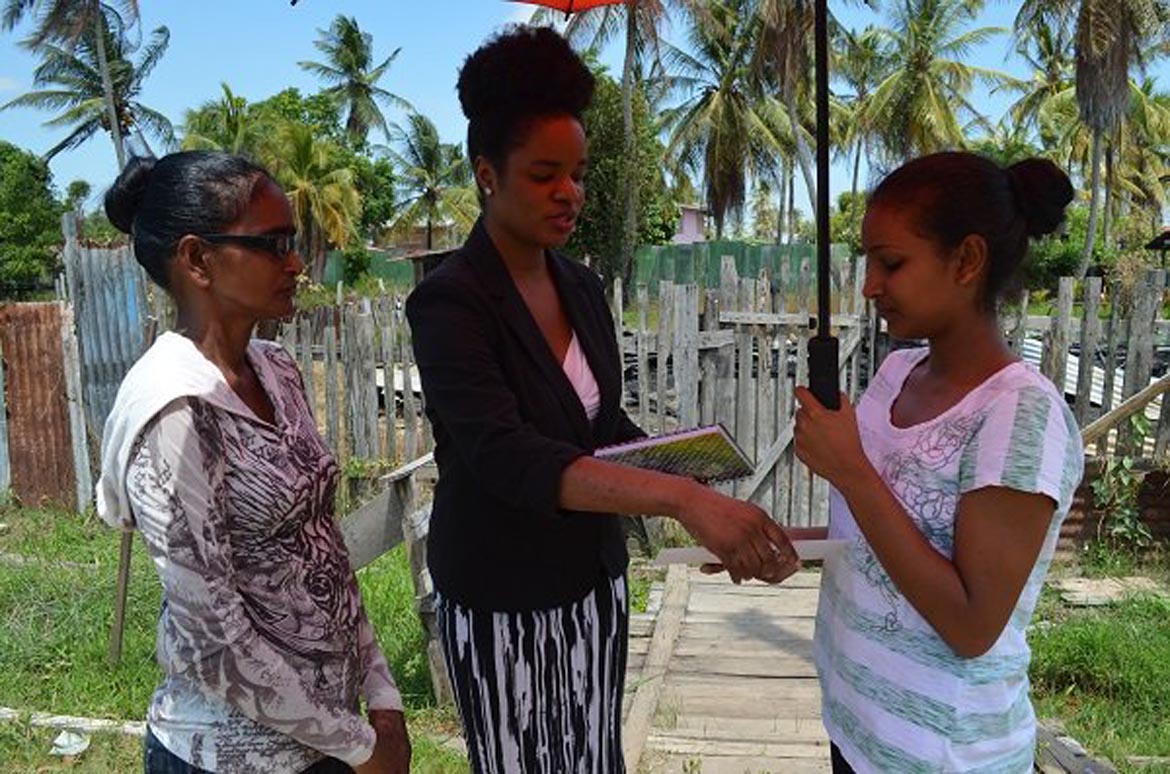 Georgetown, Guyana – (October 21, 2015) The Government of Guyana, through President David Granger, today provided some initial support for Berbice High School student, fifteen year old Sarah Shivpersaud, who lost her School Based Assessments (SBA), school books, uniforms and other personal effects, when her home was completely destroyed by fire, earlier this week.
During a visit to the family in East Canje, Berbice today, an initial offer of support was made to the teenager by the President's Public Information and Press Services Officer, Lloyda Garrett, in the form of $50,000, to support the girl's immediate return to school. Shivpersaud, who lives with her mother, Lalita Bedessie, and an older brother, is currently preparing for the Caribbean Secondary Education Certificate (CSEC) examinations, where she will be sitting for seven subjects.
Public Information and Press Services Officer to the President, Lloyda Garrett hands over financial support to Sarah Shivpersaud in the presence of her mother, Lalita Bedessie
According to Garrett, President Granger, who came across the report in the Guyana Chronicle this morning, was especially concerned that the child's attendance at school would be affected due to the disaster. The President directed that the initial support be given so that the child can immediately return to school. She added that Government will assess the situation to determine what other support might be possible.
President Granger has also signaled his intentions to meet with the family during his visit to Berbice this weekend.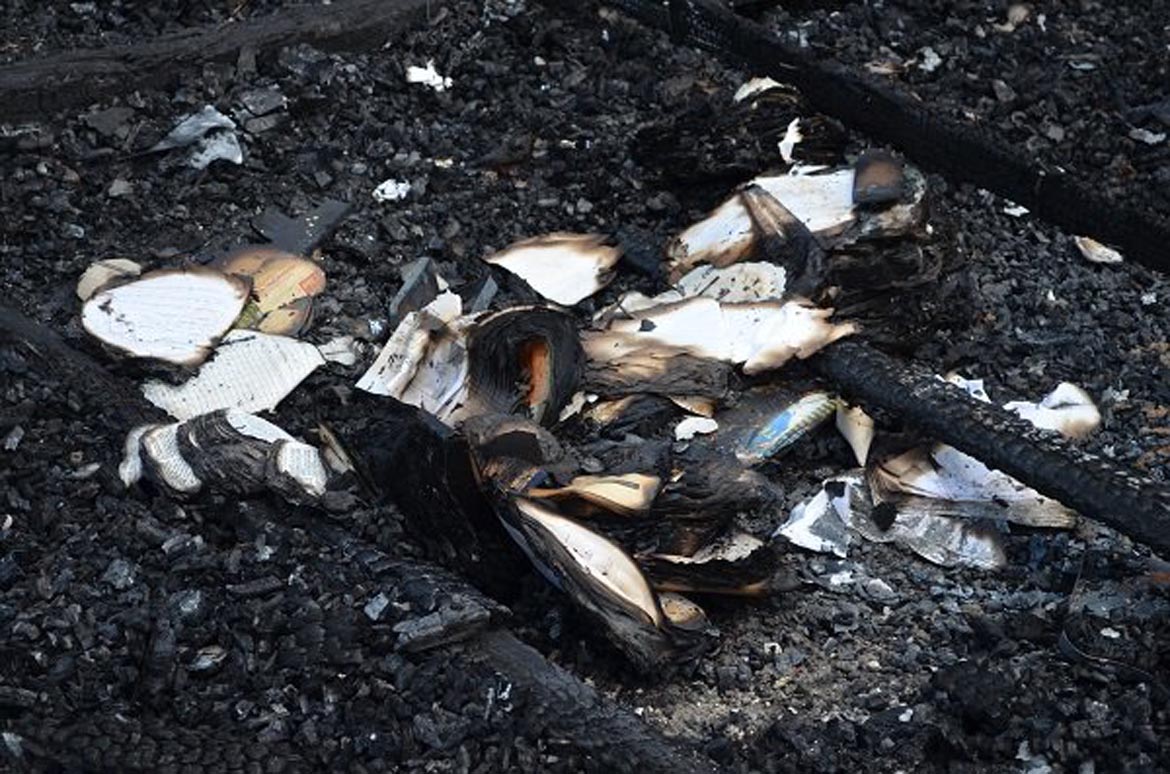 The remains of the teenager's School Based Assessments (SBAs), school books and other educational materials