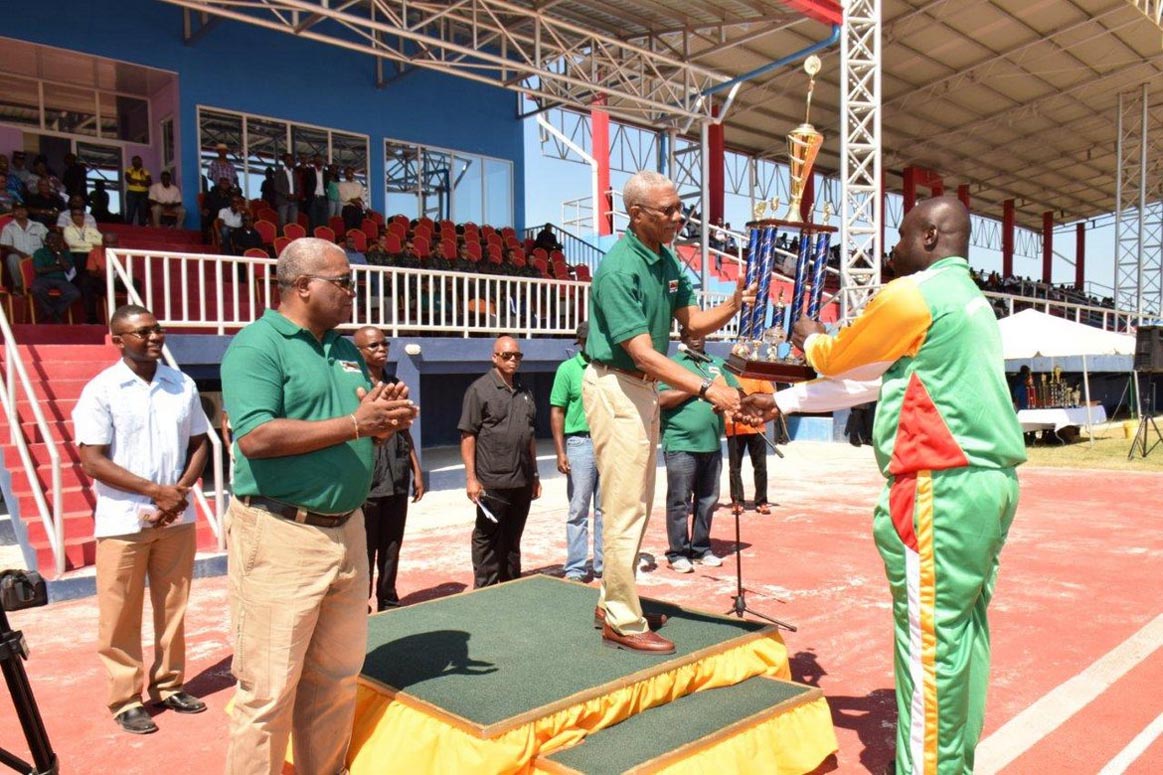 Georgetown, Guyana – (October 16, 2015) President David Granger, today, attended the Inter-Services Annual Athletics Championships (ISAAC) 2015 at the National Track and Field Centre at Leonora on the West Coast of Demerara. While there, President Granger handed over the first and second place trophies for the march-past to the Guyana Defence Force (GDF) and the Guyana Police Force (GPF), respectively.
The President's message to the GDF, the GPF, the Guyana Fire Service (GFS) and the Guyana Prison Service (GPS), who participated in the event, was that "the championships can be an important vehicle to promote respectful relations amongst the institutions and individuals who collectively, constitute the Joint Services.
His Excellency, President David Granger, handing over the winning March-Past trophy to a member of the GDF.
Chief of staff of the Army, Brigadier Mark Phillips, while declaring the games open, noted that the health and strength of the Disciplined Services are vital to the defence and security of Guyana. "ISAAC 2015 must be viewed as another opportunity to contribute towards the promotion of healthy lifestyles throughout our Disciplined Services, since as members, physical fitness remains central to our daily routine," he said.
ISAAC was started in 1976 and was first called the Joint Services Annual Athletics Championship. This year's event was held under the theme, 'Engendering Joint Services' strength though sports'.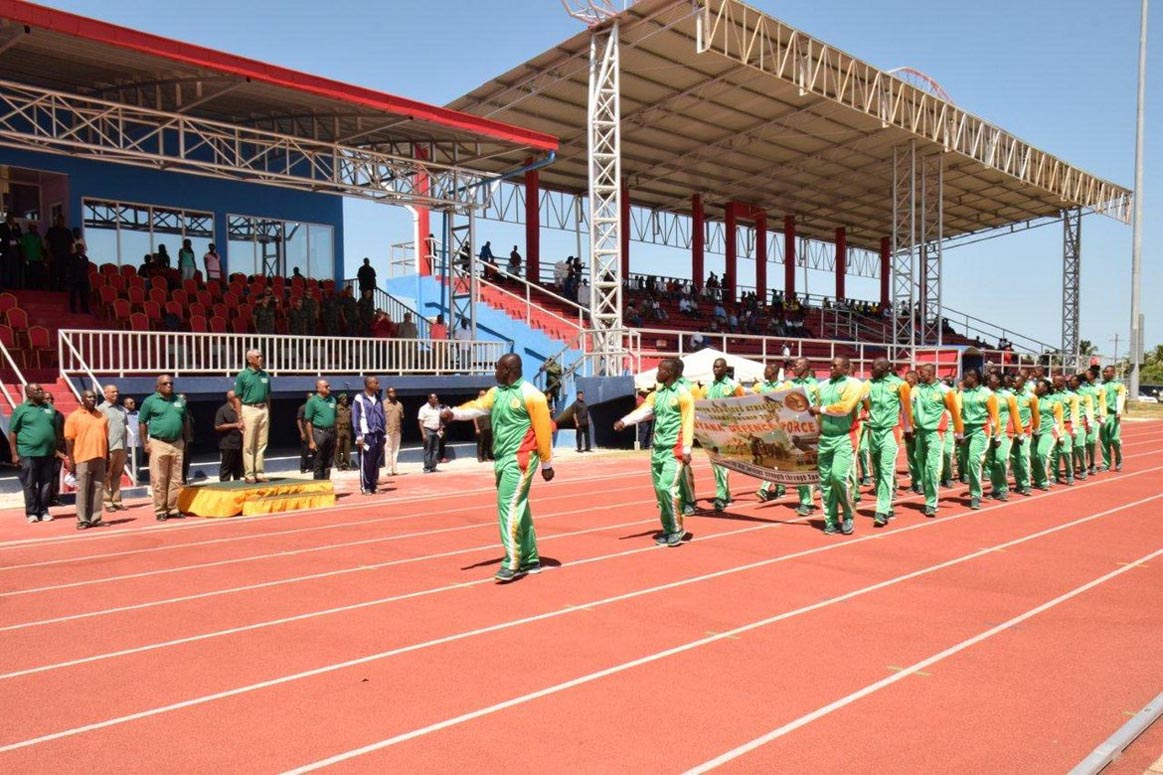 President Granger observes the March-Past of the Guyana Defence Force at the opening of the Inter Services Athletic Championships (ISAAC) at the National Track and Field Centre, Leonora, West Coast Demerara.