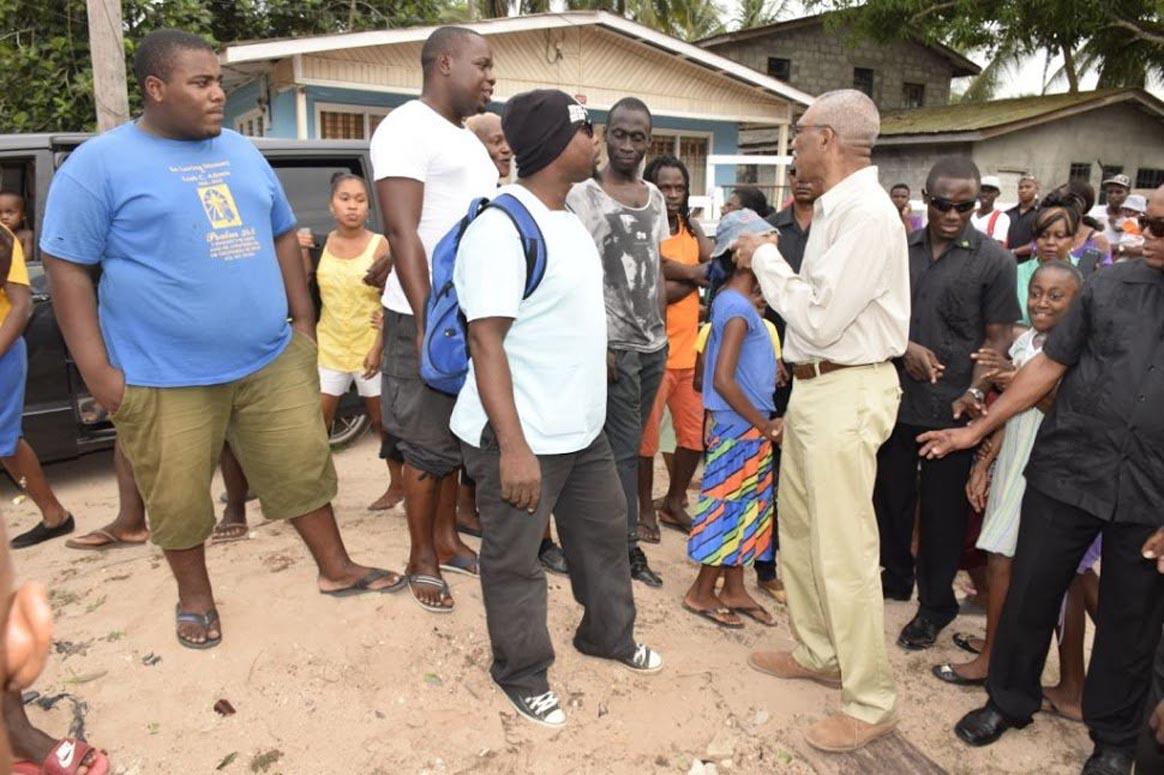 ​​​​​​Georgetown, Guyana, September 18, 2015 – Demonstrating that he's truly the people's president, Head of State, David Granger, today, travelled to the mining town of Linden to meet with residents and express his Government's appreciation for the overwhelming support it received at 2015 polls and assure them of his commitment to the development of the town and region.
In a brief comment, the President said that the 'walkabout' was to meet and thank the people of Linden who came out solidly in favour of the Coalition on May 11. He acknowledged that Linden does have problems, especially as it relates to employment for young people and access to education; noting that children with special needs are at a disadvantage since they are not catered for satisfactorily by the education system.
"I will be back in October to sit down with the people to work out with them and the corporate community here to see how we are going to deal with these two issues. Every child must be in school and every child leaving school must be able to look forward to a job," President Granger said.
He assured Regional Chairman, Renis Morian and the residents that over the next five years, the Coalition Government will address decisively, the issue of youth unemployment in the region.
The President was warmly received by Lindeners who came out in their numbers; to take pictures, shake the President's hand, steal hugs, and ensure that their little ones got a good look of the man with whose name they very familiar.
His first stop was at the McKenzie Market where he walked along the tarmac greeting vendors, school children, teachers, mini-bus and taxi operators and other residents who were part of the busy Friday afternoon crowd. He and his entourage then proceeded to Blueberry Hill and then to One Mile in Wismar, where the crowds were just as excited to meet the President, most for the very first time since he took Office.